Great Newsome Brewery Case Study
Published: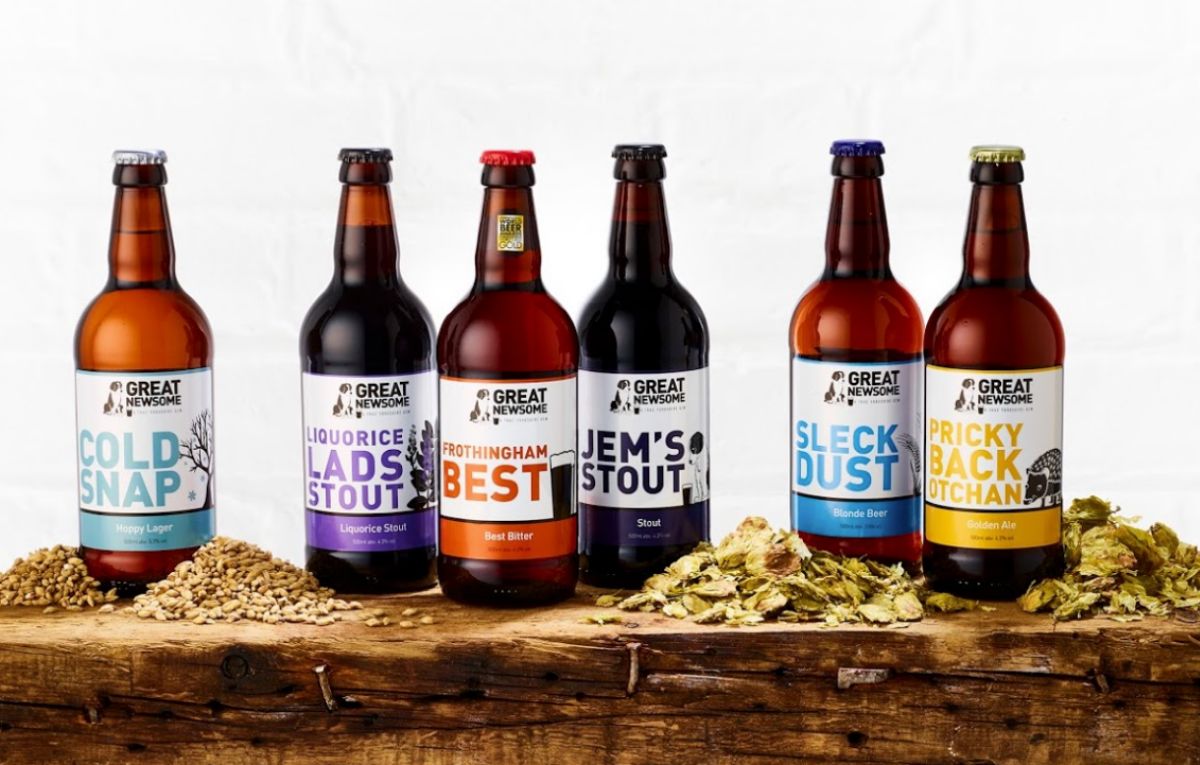 In 2007, Matthew Hodgson spotted a gap in a potentially significant market for craft beer. He also noticed a trend of Local Food and Drinks becoming increasingly popular and eventually, after conducting market research he decided to launch Great Newsome Brewery.
Fast forward to today, Matthew now has a team of ten employees. The East Yorkshire brewery not only sells in the East Riding of Yorkshire but nationally too. They deal with a huge variety of outlets from small independent retailers to supermarkets and export to a number of different countries. The company has grown so much over the last 13 years that in January 2020, they invested in a new brewery, to double production capacity.
Great Newsome Brewery has a philosophy to only use local suppliers, including their packaging supplier. Prior to working with Springfield, Great Newsome Brewery already had an existing packaging supplier. However, the craft beer brand was looking for a packaging supplier with greater flexibility. Great Newsome Brewery's existing supplier was a traditional printer, meaning high MOQ's and slow turnaround on label orders.
After learning about Springfield's digital print capabilities, they soon realised these problems would be eradicated after working with Springfield. No MOQ's and maximum 5-day lead time, this was a game-changer for Matthew and his team. Particularly in an industry that is constantly bringing new products to market and running promotional campaigns every month or two. Working with Great Newsome, we were able to produce small label volumes for flexible prices and continue to do so. Therefore, Great Newsome Brewery didn't have to buy large amounts of labels for the core beers they produced and could also do smaller volume beers and have a really good quality digitally printed label.
This flexibility is vital for a small business like Great Newsome Brewery to thrive in today's consumer market. The consumer demands flexibility, so why shouldn't you from your packaging supplier?
According to Matthew Hodgson from Great Newsome Brewery, customer service is what sets Springfield apart from other suppliers 'One thing I really like about having Springfield as a supplier is there is always one point of contact, this makes life a lot easier for us. We have never had an issue with delivery, it's always on time. We get bombarded by other suppliers all the time, why bother with anyone else when they do a great job?'.
If you are a Beer's, Wine's or Spirit's brand and you feel like you could benefit from Springfield's speed and flexibility, contact us here.