Insights
1 Million Labels Single Order With Digital Printing
We are delighted to announce that recently we achieved our first 1 million labels single order that was digitally printed, finished, rewound and delivered to our customer.
The story of how we got here goes back some time. From the time we first installed a digital proofing machine back in 1996 through to the digital print production machines in 2001, not many people believed that digital printing would be useful for anything other than short-run orders.
When we initially took a risk back in 1996 we developed numerous partnerships and achieved many 'firsts' in the development of digital printing. At the time, Digital Printing offered a quality label but the run lengths were low due to relative speeds. This was offset by the fast makeready and multiple sorts digital printing offered. We quickly realised that every label could be different and this removed the need for plates and a long makeready.
In the following years, we pushed for the ultimate solution. Back In 2012, we discovered various new technologies that allowed us to ultimately become a 100% digital printer removing all conventional print methods.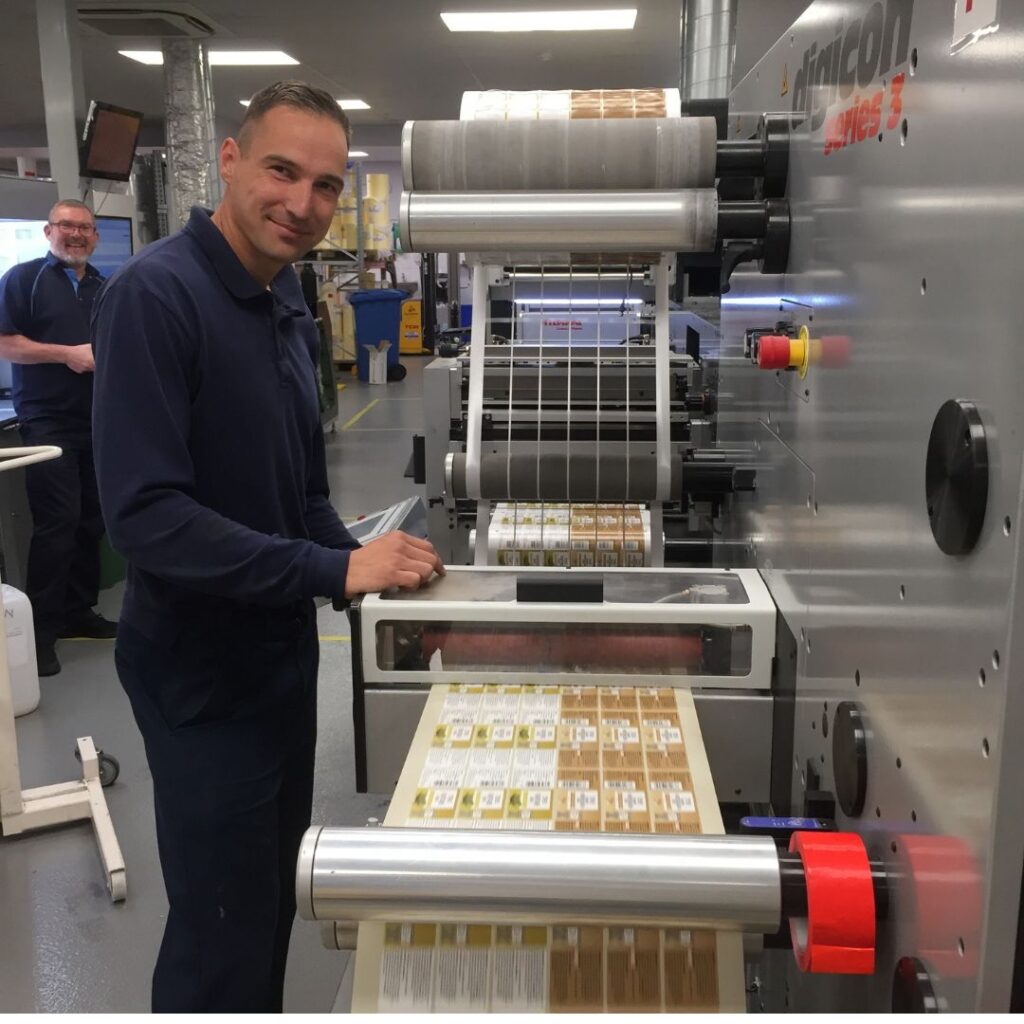 Fast forward to today which has lead us to our first 1 million label single order run! This single order was raised printed and 100% camera inspected under standard 5-day turnaround times. This demonstrates that not only does digital printing offer speed and flexibility but it has now opened the doors to increasingly longer print runs. This proves beyond all doubt that digital print is indeed the conventional printers nemesis.
The message is crystal clear; Digital Print isn't just for short-run anymore, it's a viable and accepted solution for medium to long-run jobs as well.
If you are interested in speaking to one of our sales team about how Digital Printing will work for your brand, please contact us here.