Insights
25 Years At Springfield – Julie Fields
Twenty-five years ago, in June 1994, Julie Fields stepped foot in Springfield Solutions for the first time – aged 16. Starting as a reprographics operator, Julie's story is one that deserves some attention. Join us in this article as we discuss the story of Julie Fields' long lasting relationship with Springfield Solutions.
How have you developed your career with Springfield over the last 25 years?
"I first started the job in 1994 and trained to be a reprographics operator. I did this for a few years, and as it approached the end of 1999, I moved over to the systems team to help set up and manage Virtual Gateway within the company.
During this time, I was fortunate to have the experience of a lifetime – travel to Chicago for training on the Virtual Gateway system. In 2002, I moved over to Reprographics production, where I became a production assistant, working under the Reprographics manager. Over the years I continued in this role and also worked alongside the customer support team."
"In 2004, I became a Reprographics production manager. A short while afterwards, I was the operations manager for Reprographics, which involved managing the CSR team and the Reprographics team.
I did this last role until I went on maternity leave for a year in 2012. I gave birth to my lovely daughter Amy."
Julie then returned to Springfield in 2013 after her maternity leave and became project/studio manager working on the print side of the business. To this day, Julie holds this position which solidifies her area of expertise: reprographics, colour and project management.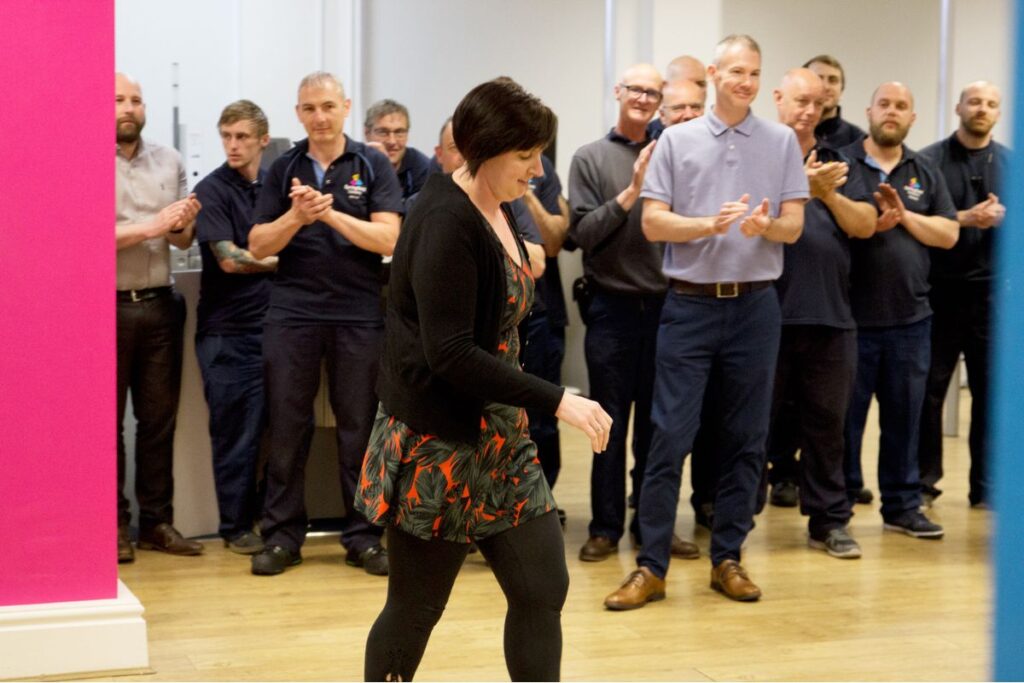 What are some of your favourite memories of working at Springfield?
"Wow, there are more than I can remember. However, my best memories have been nights out with the team. In the old days, we all used to go to the pub after work and enjoy one or 2 drinks. We often speak about the memories and stories from these nights out!
"Surprisingly, travel has been one of the most enjoyable aspects of this job too. I have been lucky to have travelled as far as Chicago for training. I also had the opportunity to travel across the country and Europe relaying this training to our customers.
I even got to work onsite for one day a week at one of our biggest clients. I had my own office and marketers within the company would be checking in with me throughout the day asking me questions about their artworks, and also doing minor changes to artworks with them which was of tremendous benefit to the individual and the company.
"I loved it when I came back after having my daughter as Springfield presented me with a new challenge when I entered the print area of the business, an area I wasn't familiar with. I also got to work with people I didn't work with before I left."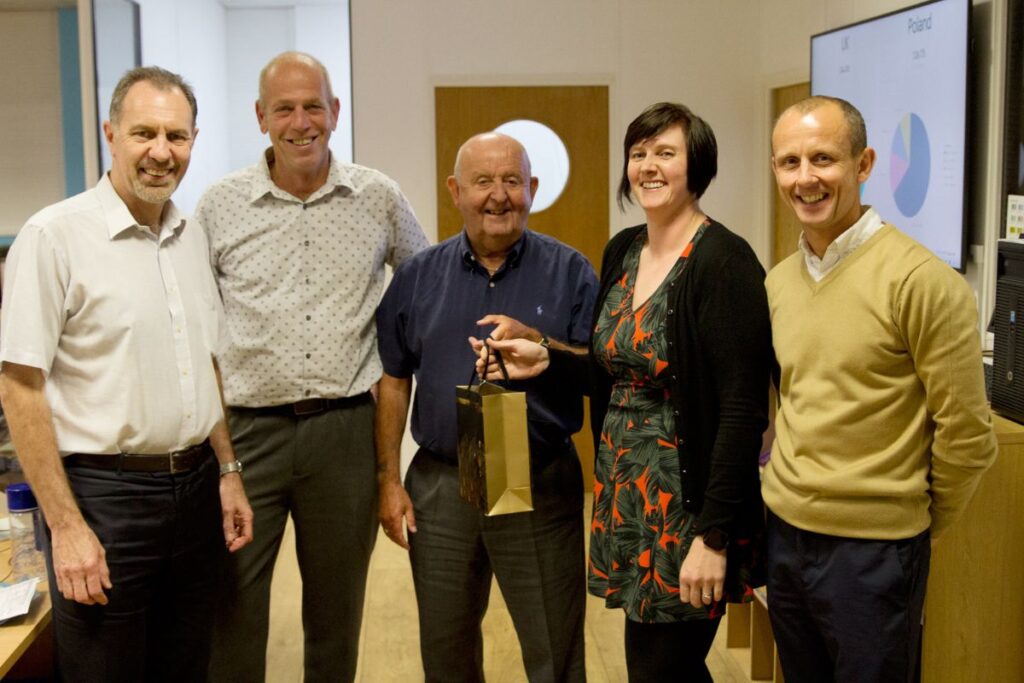 Why have you stayed at Springfield Solutions for 25 years?
"I have stayed here because I love it. I cannot honestly believe I have been here this long, more than half my life!
I have worked in lots of different areas of the business, so I have never been bored. This allowed me to gain a deep understanding of the different areas of the company."
Speaking about her colleagues, Julie had only kind words to say.
"There are some truly fantastic people that work for Springfield. Having such a connection with so many amazing people has made coming to work enjoyable over the last 25 years.
I will be forever grateful for being allowed to work at Springfield".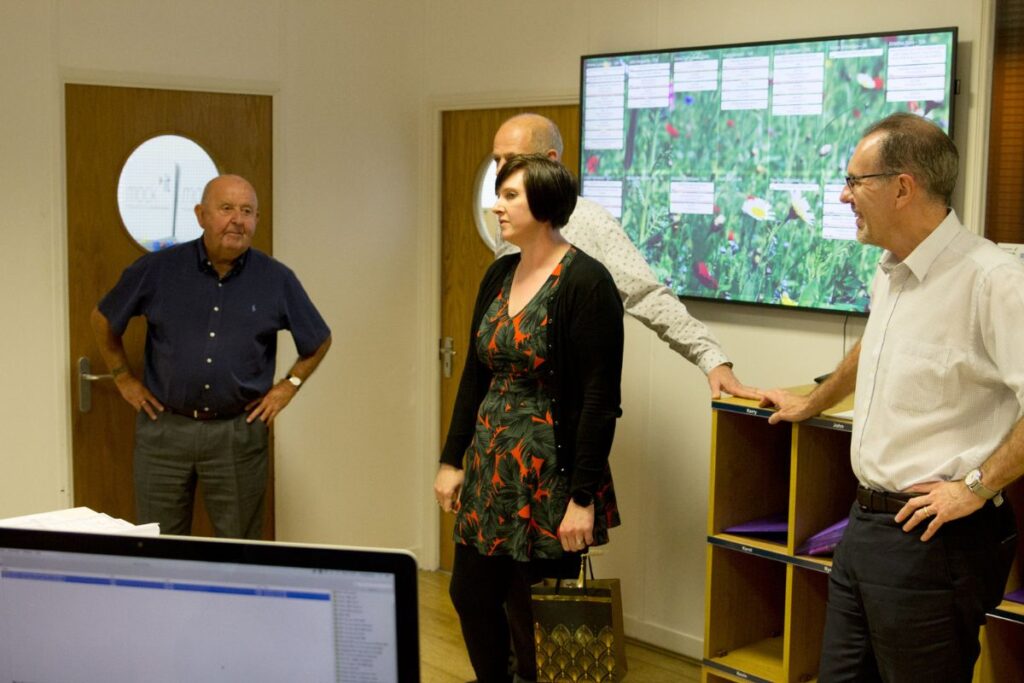 Speaking on her plans for the rest of her career – "I do plan on staying here for the rest of my career and who knows what other areas of the business I will work in!"