Insights
5 Best Examples of Halloween Packaging
Consumers and brands enjoy a themed product across many seasons – including Halloween! The spooky season is a perfect time for brands to utilise limited edition packaging and tap into impulsive consumer purchasing. 
In anticipation of Halloween, we looked at some of the best examples of Halloween Packaging. Seeing how brands across the Food, Drink, Beauty and even Cleaning sectors are haunting their customers! 
The Treat Kitchen   
Is there a better time of year for sweets than Halloween!? Of course, Halloween for many individuals means trick or treating, and many brands in the Food & Drink sector release seasonal products with Halloween packaging to match this.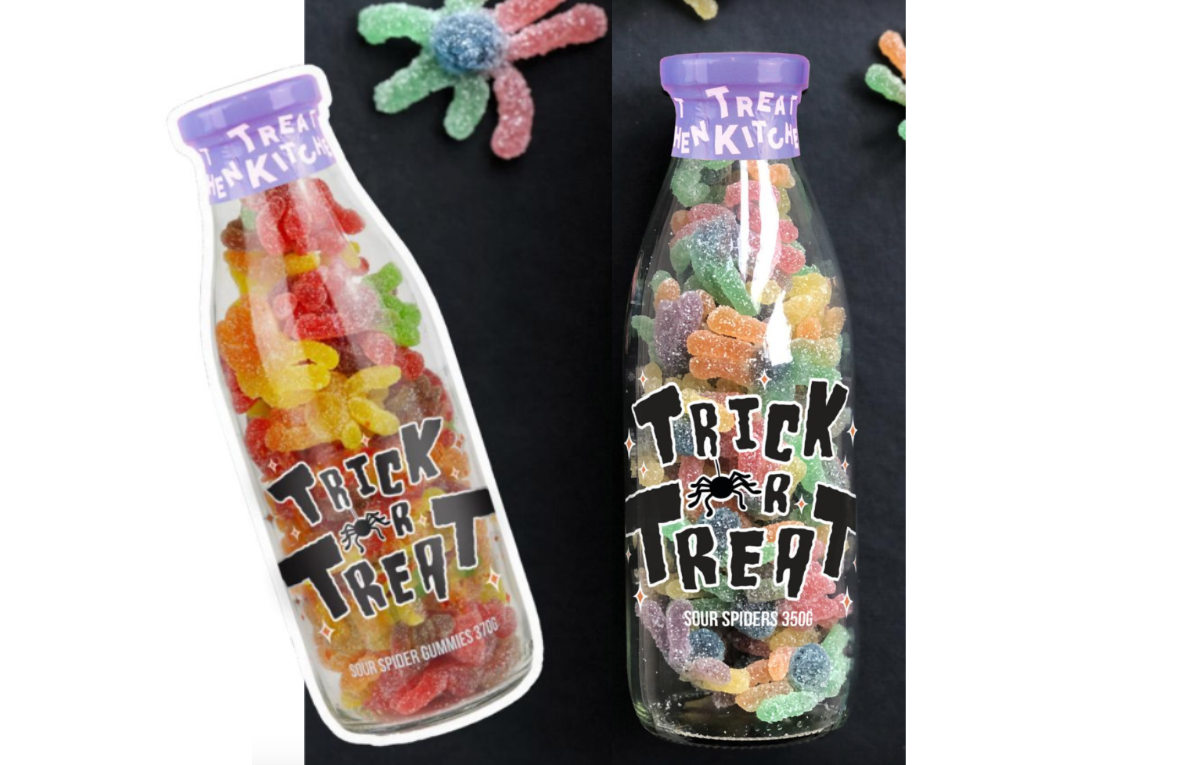 One example is The Treat Kitchen's Halloween sweet jars, which is a bottle of gummy spiders with the label reading 'Trick or Treat'.  
Revolution Beauty and The Simpsons 
The Beauty and Cosmetics industry is known to get involved in seasonal campaigns. Halloween provides a great opportunity for brands to draw consumers to make impulse purchases to create the scariest or best Halloween makeup looks.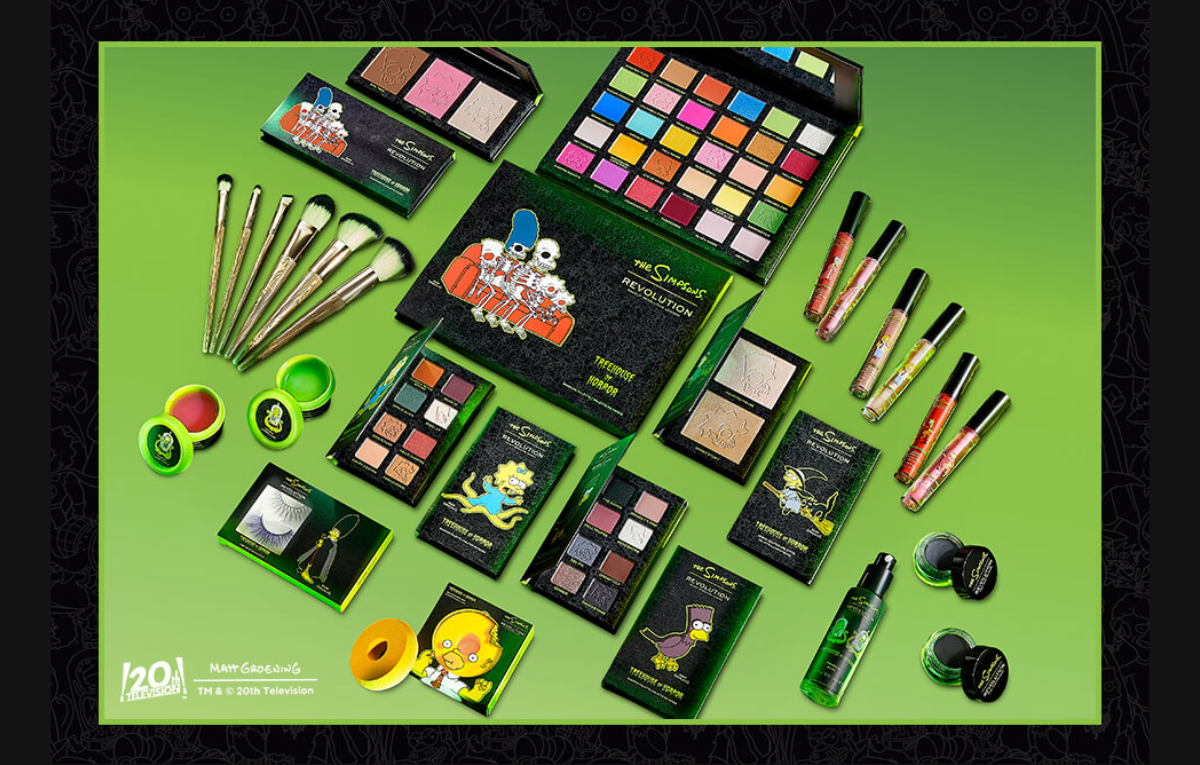 Makeup Revolution is a brand which launches full Halloween collections yearly, collaborating with multiple intellectual properties to create themed collections. 
One example of a Halloween collection from 2021 was The Simpsons Treehouse of Horror line of products. This draws on nostalgia while fitting the Halloween theme, even enticing customers who may not even use the products – but want to purchase them just for the collectability!  
Special Edition Scrub Daddy 
The Cleaning industry is not one typically known for seasonal products. However, due to a shift in consumer behaviour and the industry, which has led cleaning brands to become more like 'lifestyle brands', we begin to see more seasonal products in this industry.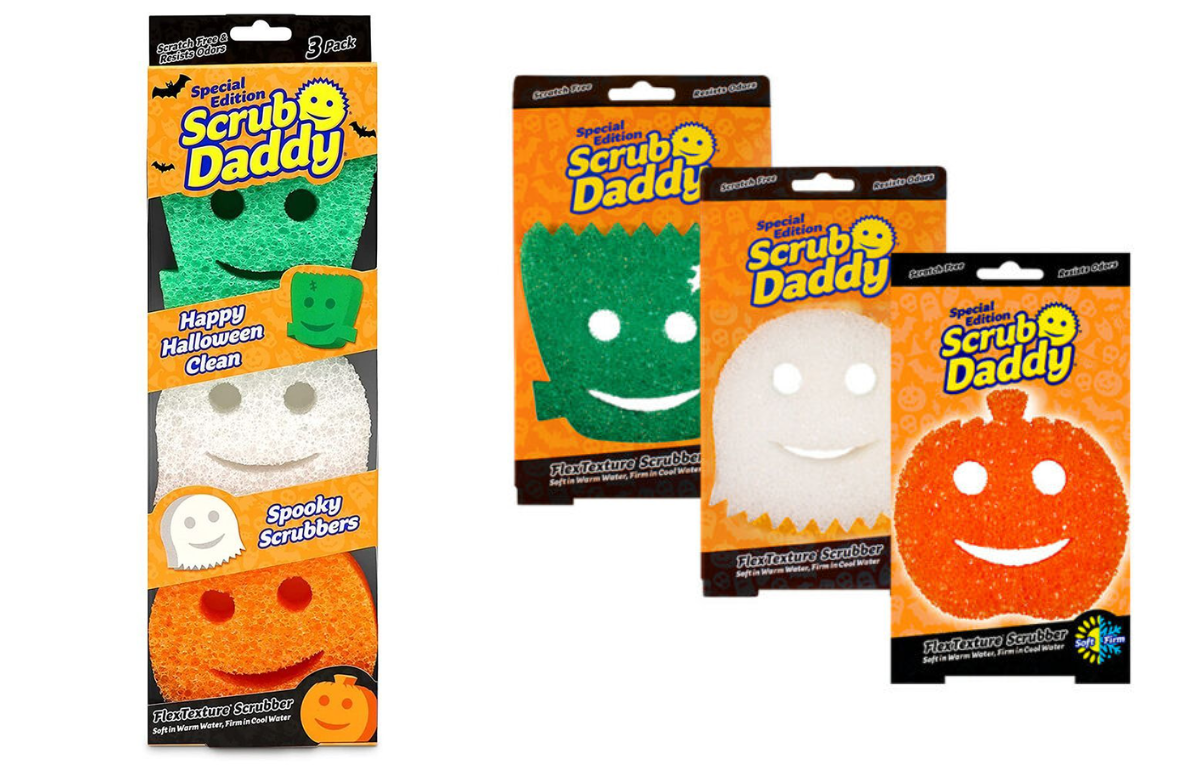 This year, a popular household product brand, Scrub Daddy, launched a range of 'Spooky Scrubbers' for the Halloween season! Without a doubt, these will be shared online on social media, likely by official brand partner Mrs Hinch, who has over 4.6 million followers on Instagram.  
Bacardi 
Anyone for rum punch? Spooky cocktails and fun-flavoured drinks are also a staple part of Halloween for many consumers. This results in the launch of a number of themed spirits, beers and wines in anticipation of Halloween parties.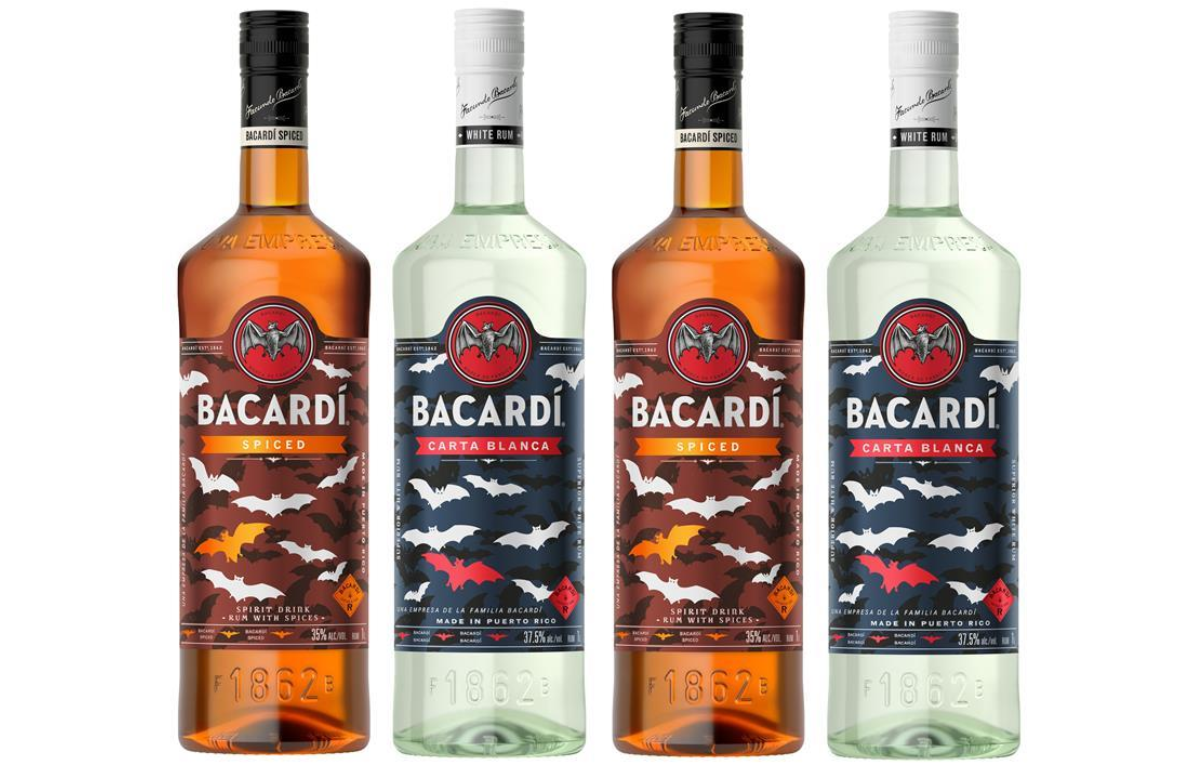 This year, Bacardi launched limited edition bottles for its Spiced and Carta Blanca rums. As well as featuring a bat pattern, which plays on the brand's logo, the labels also glow in the dark! 
Bird and Blend 
Last but not least is my personal favourite this year. Who said Advent Calendars are just for Christmas? Bird and Blend created a 'Spooky Halloween Countdown Calendar' for tea lovers excited about the season!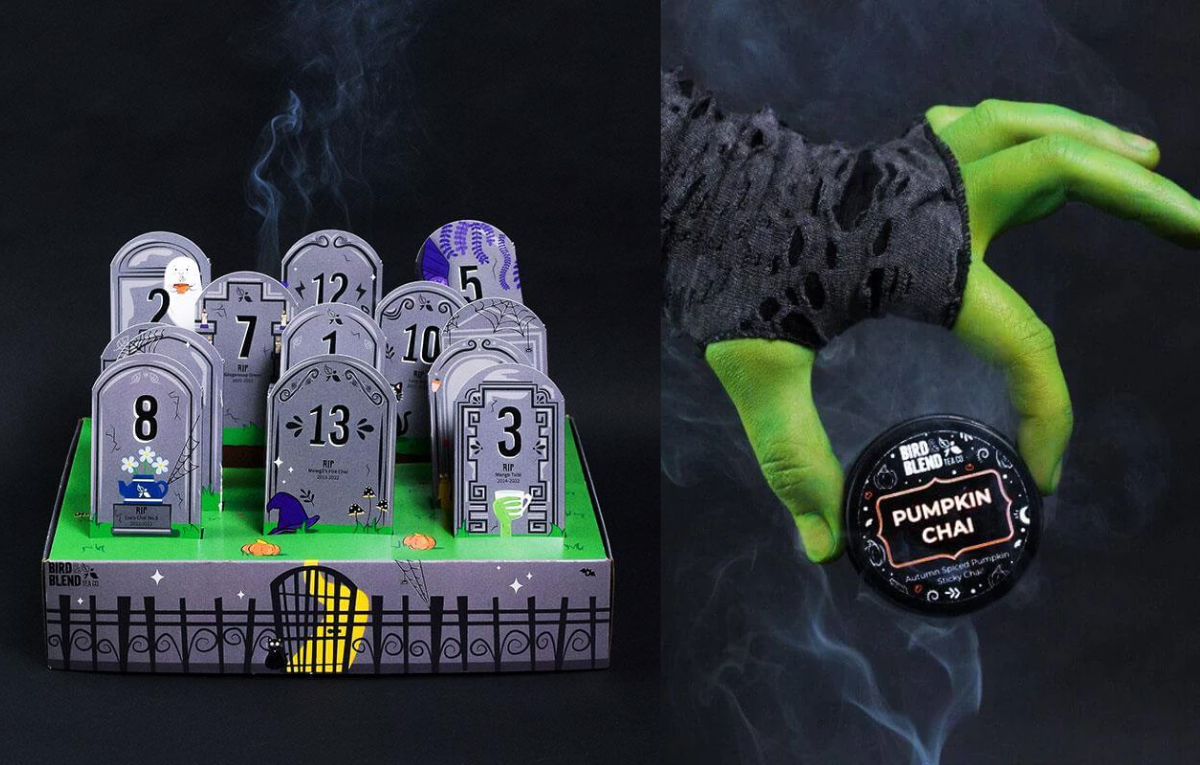 Filled with Halloween-themed products such as Spiced Pumpkin Pie tea and Black Magic Matcha, this is definitely one of the most unique Halloween products and packaging that we have seen this year! 
Want to create your own seasonal, limited-edition packaging? Get in touch to find out how our Digital Print and Packaging Services can help you with a successful seasonal launch!