Insights
Cosmetics Packaging Trends 2022
Cosmetics Packaging can be a driving factor in consumer purchases. As the appearance of your product draws in attention from consumers both on the shelf and online.
The Cosmetics Industry is one of the fastest growing consumer markets worldwide. The sector has a uniquely loyal consumer base, with purchases often driven by brand familiarity or recommendation from peers and influencers. Navigating the beauty industry as a brand owner is tough, especially keeping up with trends and trying to catch consumers attention.
This means there is great potential for your brand to succeed! The most efficient way to grasp a consumer's attention is through engaging and well-designed packaging. Here are some of the latest trends for 2022 that will enable your product to emerge from the masses and jump off the shelf into your consumers hands!
Eco-Friendly Packaging
The world is switching to an eco-friendly way of living, and it is no different in the consumer market. Consumers, now more than ever, are conscious of what they are purchasing, and how they can become more sustainable through their purchasing choices.
This environmental shift is shown through cosmetics not only by using recyclable packaging and eco-friendly materials – but also through the ability to refill a product too. It is apparent now more than ever that something must change in regard to the use of plastics and non-recyclable materials.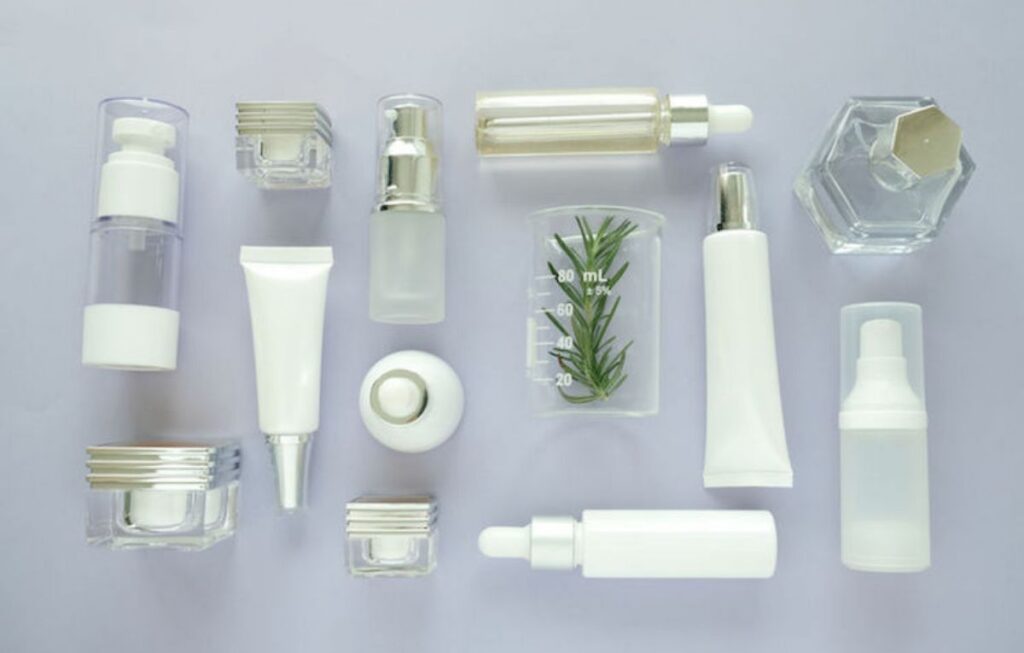 Therefore, the focus on eco-friendly packaging and sustainable living will become more and more accessible through everyday products. The ability to refill a product gives the packaging a more useful purpose in the long run, also creating an incentive to repurchase. This switch to sustainable packaging matches the consumers demand for an increasingly eco-friendly lifestyle, as individuals wish to reduce their negative impact on the environment.
Click here to find out how you can make your packaging more sustainable using digital label solutions!
Connected Packaging & Experiences
Connected cosmetics packaging can be utilised in many forms. For example, interactive labels using technology such as QR codes and Augmented Reality. QR codes can send your consumer direct to your online channels in order to find out more about a product, or even allow them to participate in a branded competition.
This gives your product extra added value for the consumer, leading them to interact with your brand to a higher degree. By adding an element of interactivity to your packaging, you are further encouraging a consumer to purchase a product by offering them an added value within packaging.
Augmented Reality also opens potential new channels of interactivity for the consumer. There has been a great increase in the use of AR within the cosmetics industry as a result of the COVID-19 Pandemic, allowing brands to surpass the realms of traditional retail spaces and physical testers.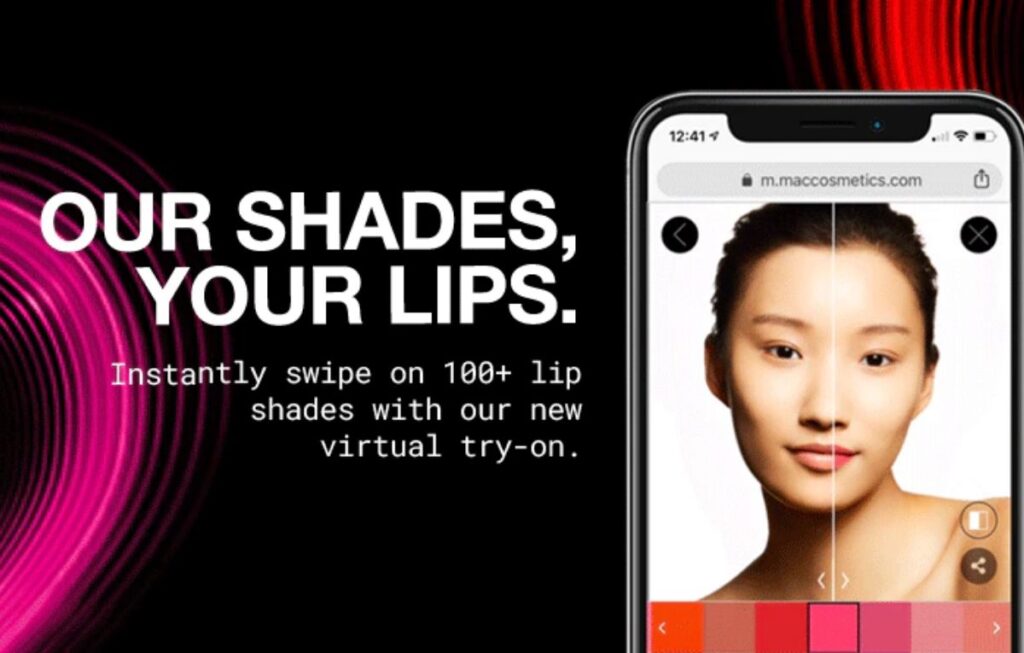 This technology has been around for longer than the pandemic, however it is becoming increasingly popular amongst brands and consumers. Consumers were unable to try products, or test them out before purchasing, so brands such as NYX and MAC enabled consumers to try on their products using Augmented Reality technology. By utilising this innovative technology, brands have given consumers that added trust when purchasing a beauty product in the current climate.
Minimalist Design
When it comes to design, minimalism is a trend that is here to stay. The timeless principle of minimal design is characterised by its use of simple forms and structures to convey a brand message concisely. Cosmetics products are following suit when it comes to the trend of minimalist product packaging design. With brands such as Glossier, Milk and The Ordinary showcasing a minimalist aesthetic throughout their branding.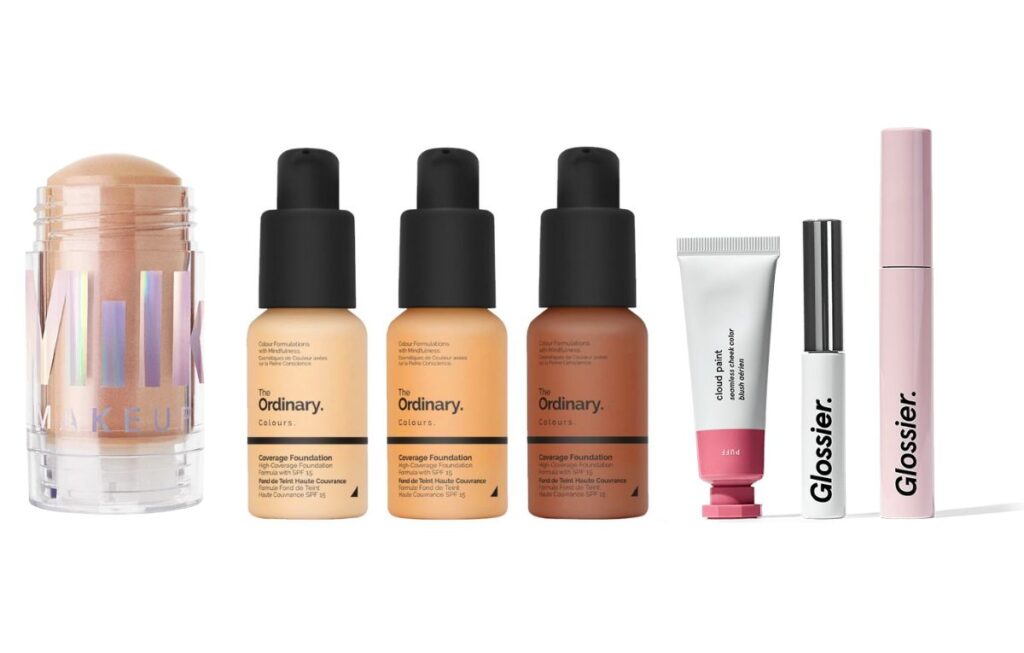 Minimalism is a classic style to conform to when considering your packaging design. It enables a brand to get their message across clearly, while also portraying a sleek design that focuses on function and the communication of the most relevant information for the consumer.
Label Embellishments
Another trend for cosmetics packaging in 2022 that will enhance your customer engagement is Digital Label Embellishments. Premium touches such as foiling, embossing/debossing and spot varnishing creates tactile layers on your packaging that convey a sense of luxury. As these embellishments are now able to be applied digitally, no longer are they exclusively attainable for high end brands. Consumers can gain an identical essence of luxury across the board with their cosmetics products, regardless of if they are using a high-end or low-cost product thanks to our Digital Print technology.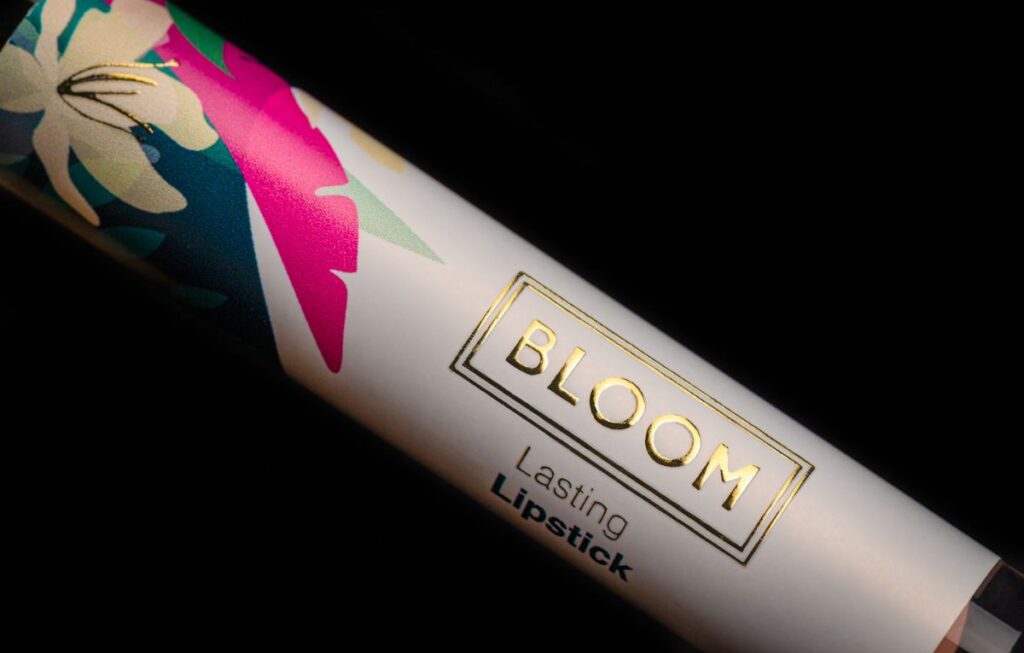 An important step to take before placing your newly designed product on the shelves is to test the packaging. By trialling a new premium packaging element or a design rebrand using packaging mock-ups, this enables you to preview your final concept before it is placed in front of your consumer. Ensuring a successful product launch and taking away any room for error. Therefore, saving you both time and money in the long run.
To conclude, there are numerous ways in which you can engage your consumer through packaging and design. When designing your next product or discovering new ways to diversify, consider this year's biggest trends!
Looking for assistance with your Packaging Design? Get in touch to discuss your latest project with our design team!
If you are in the midst of new product development, a rebrand or need assistance with engaging your customer through packaging, click the button below to discover how our samples and services can enhance your brand today!
Would you like to claim your free Bloom sample?