Insights
Digital Craft Beer Packaging
Digital Packaging has a great number of benefits for your craft beer brand. Accessible embellishment opportunities and eco-friendly label material options provide a point of difference for brands to entice customers. 
The craft beer sector was negatively affected by the pandemic; however, it is now growing as consumers return to their normal lives. In fact, the number of independent breweries has risen in the UK by 86 in 2021, reaching a total of 1,902 independent breweries in the country. 
This had led to a rise in competition between Craft Beer companies, meaning it is key for brands to mark a point of difference in this sector to excite consumers and encourage the purchase of a product with packaging! 
The growth in the sector and increasing competition has led to a demand in packaging with a fast turnaround, innovative capabilities and even sustainability credentials. 
Our versatile, 100% digital packaging solutions include:  
Extended Content Labels

 

Digital Label Embellishments

 
Variable Data Printing

 

Interactive Labels

 
What are the benefits of digital packaging for Craft Beer Products? 
Digitally printed packaging and labels have great benefits for Craft Breweries with incredible flexibility, allowing brands to experiment with packaging and engage the consumer. 
Some of the benefits of digital label printing include: 
No tooling costs 

 

No Minimum Order Quantities 

 

Maximum 5-day lead time from receiving approved artwork 

 

Versatile customisation thanks to variable data printing 

 

Embellishment capabilities, including foil, spot varnish and unique textures

 

Eco-friendly substrates

 
No tooling costs or minimum order quantities provide brands with much more flexibility when ordering labels. This leads to less waste and savings on costs as you are only ordering the labels that you require. 
Short lead times also provide great flexibility to craft beer brands as labels can be ordered and received within 5 days. This allows you to get your product to market quickly and satisfy your consumers!  
Variable Data Printing enables brands to customise each label individually, adding names, designs, and imagery unique to each label. This is made possible using 100% digital print processes, as digitally printed labels do not require printing plates with lengthy set-up times.  
Therefore, a previously costly and difficult packaging feature is now made accessible to brands globally, thanks to digital print.  
Premium Packaging   
Exciting, premium packaging entices the consumer into your product and brand. Making your craft beer bottle or can stand out on a shelf amongst the abundance of other options.  
One way of achieving a striking premium packaging look is Digital Label Embellishments.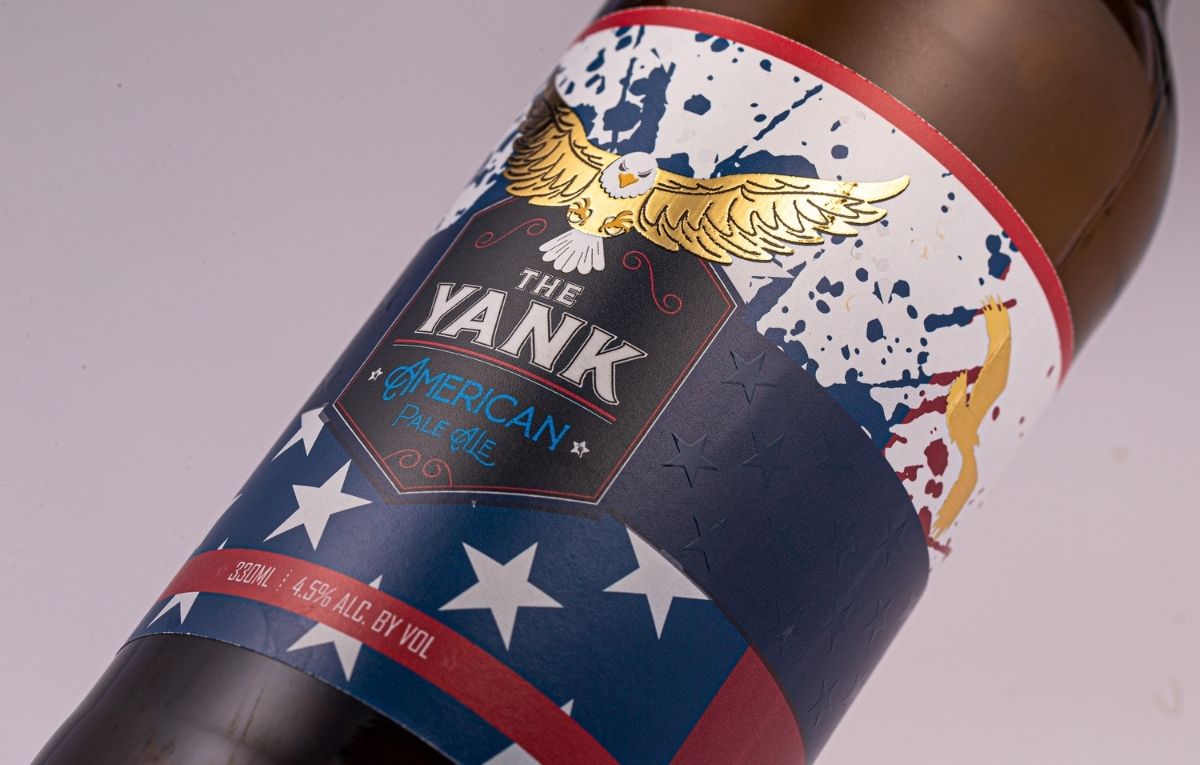 Our Digital Label Embellishments allow your Craft Beer brand to embed luxury into your packaging in an accessible way. This is achieved by digitally applying unique embellishments onto your label, achieving a final result that captures your audience's attention.   
Our embellishment options include:   
Gold & Silver Foiling 

 

Embossing & Debossing 

 

Matt & Gloss Spot Varnishes 

 

Tactile Finishes 

 
Eco-Friendly Labels 
Consumers are demanding sustainability from brands across all markets, including the Craft Beer market. This includes how the product is made, how it is shipped to consumers and the packaging.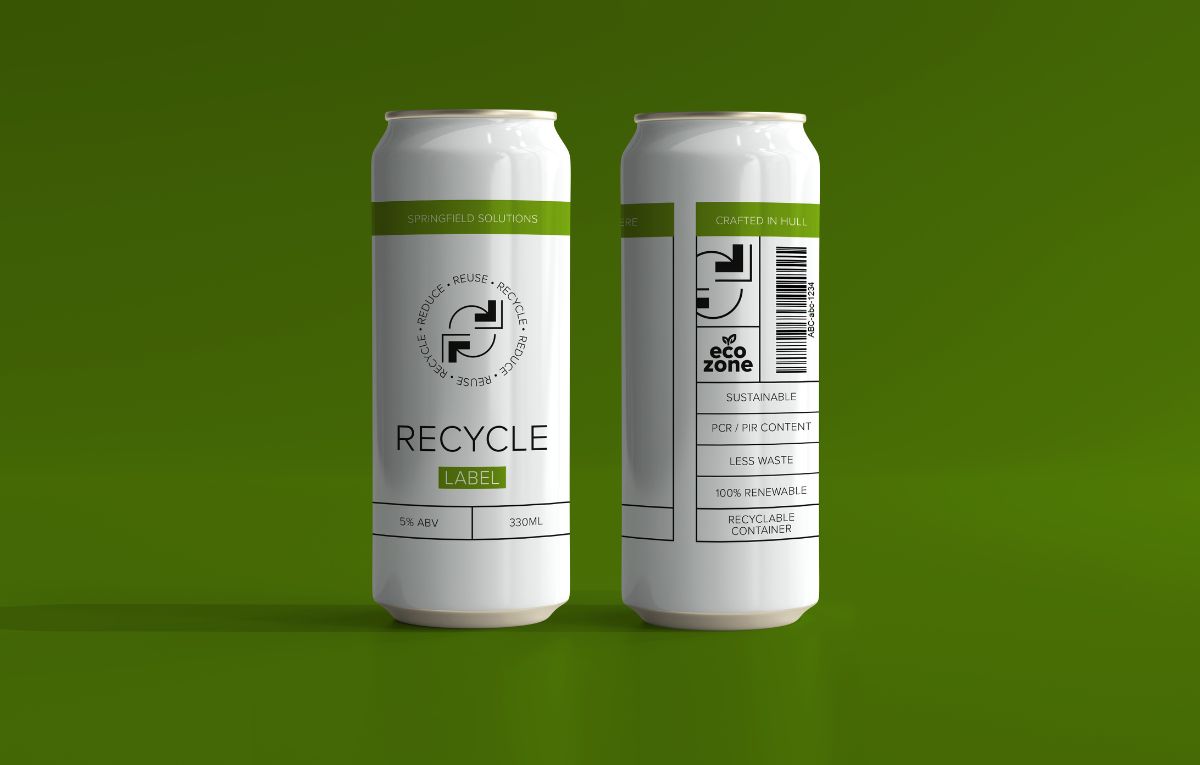 At Springfield Solutions, we have over 10 eco-friendly label substrates to choose from for brands wishing to reduce their impact on the environment. 
Within our Eco Zone range, we have three categories of sustainable label materials.   
Reduce  
Our Reduce category utilises thinner materials, resulting in reduced tonnage of waste going to landfill.   
Reuse  
Our Reuse category facilitates the full label removal at recycling, for example, with wash-off adhesives, allowing the container to be recycled to a higher standard.   
Recycle  
Our Recycle category includes materials made from recycled content – PCR (post-consumer resin) and PIR (post-industrial recycled content). 
To conclude, digital packaging boasts many benefits for your Craft Beer products, providing an efficient and flexible solution for your packaging.  
To receive your free eco-friendly, digital label samples click the button below! 
Would you like to claim your FREE Eco Label sample pack?