Insights
Digital Packaging for Car Care Products
Digital packaging provides a range of benefits for Car Care brands looking to take advantage of the recent industry growth and upcoming trends in the Automotive sector.  
The Automotive industry is expected to expand at a compound annual growth rate (CAGR) of 3.6% from 2022 to 2030 thanks to an increase in the purchase of used cars as well as a focus on the importance of aesthetics in automobiles, especially private vehicles.  
So, how can you capitalise on this industry growth and meet consumer demands? Digital packaging provides an agile solution to allow Car Care brands to act responsively while engaging customers. 
Some of our versatile, 100% digital packaging solutions include:  
Extended Content Labels

 

Digital Label Embellishments 

 

Variable Data Printing

 
What are the benefits of digital packaging for Car Care products? 
Digital label printing provides several great benefits for Car Care brands looking to diversify, streamline their packaging methods and entice customers to purchase their products.  
Some of the benefits of digital print include: 
Zero Minimum Order Quantities (MOQs) 

 

Maximum 5-day lead time from artwork approval 

 

No tooling costs 

 

Personalisation with variable data printing 

 

A range of sustainable material options 

 
Zero MOQs 
No MOQs is an important benefit for your brand, as it means there is no requirement to over-order labels that will be wasted. By only ordering the packaging that you require, when it is required, your packaging method will be much more agile and efficient. 
From long runs to short runs, digital print has the capability to fulfil orders of any size to your requirements, ensuring a smooth process. 
5-day Lead Time 
Another significant benefit of digital print is fast lead times. The nature of digital print is quick and efficient; with no lengthy plate setups, we can get your label orders to you within 5-days of receiving your approved artwork. 
This allows you to get your market to product fast, as well as make any necessary changes to product labels such as regulation or legislation changes, quickly. 
Sustainable Label Options 
Another trend within the Automotive market that is expected to grow is sustainable products. With the demand for sustainable products comes the need for eco-friendly packaging.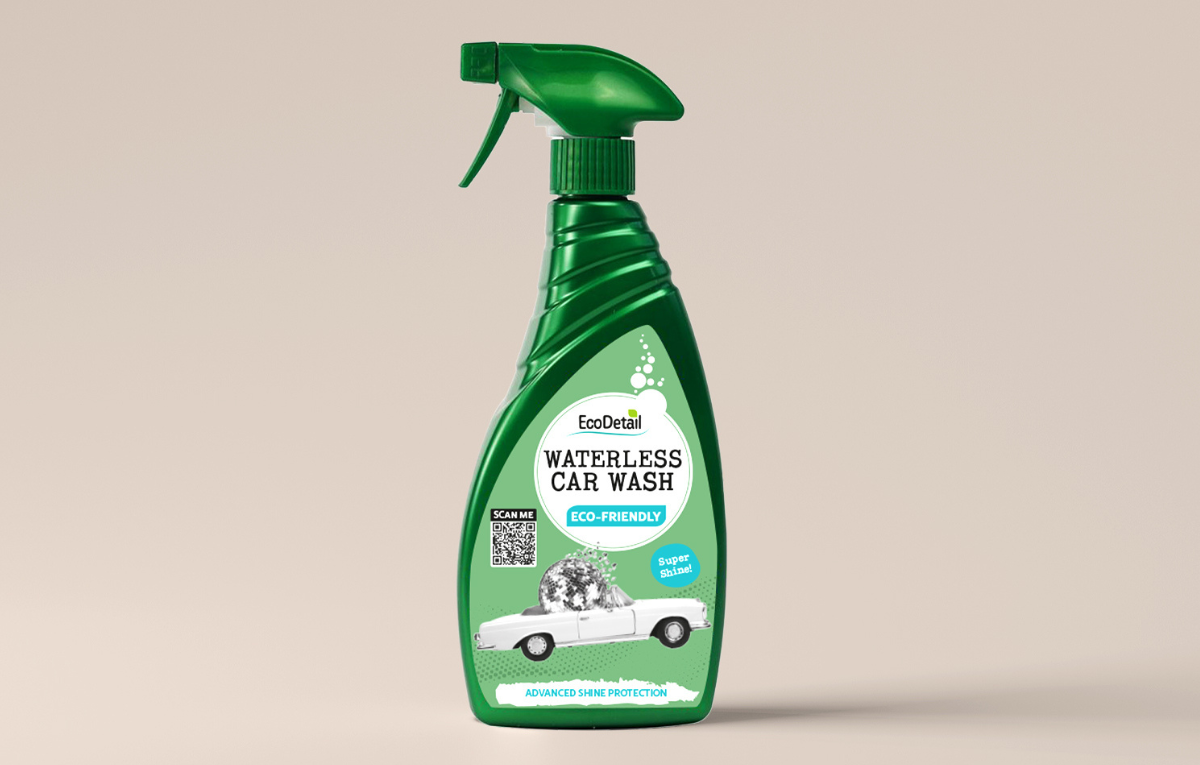 At Springfield Solutions, our sustainable label materials can assist you in making the eco-switch for your packaging. We have three main categories of label materials, Reduce, Reuse and Recycle.   
The 'Reduce' category utilises thinner materials, which results in reduced tonnage being send to landfill.  
The 'Reuse' label materials include biodegradable and compostable substrates and wash-off adhesives. This facilitates full label removal at recycling, allowing the container to be recycled to a higher standard.  
Last but not least is the 'Recycle' category, which includes label materials made up of recycled content, including PCR (post-consumer resin) and PIR (post-industrial recycled content).   
To conclude, digital packaging boasts many benefits for your Car Care products, providing an efficient and flexible solution for your packaging while allowing your brand to meet consumer needs.  
To receive your free eco-friendly, digital Car Care label samples, click the button below! 
Would you like to claim your FREE Car Care sample pack?