Insights
Leading the Way in Sustainability: Springfield Wins Environmental Company of the Year
We are extremely happy to announce that we were named The Environmental Company of The Year at this year's Digital Labels and Packaging Awards! 
The ceremony took place on the 29th of June at the Kia Oval. Where Matt Dass, Dave Medcalf, Dennis Ebeltoft and John Grant attended alongside our suppliers; SCREEN and ABG.  
The Environmental Company of the Year category celebrates printers and converters who are able to demonstrate the greatest advances in ESG and environmental performance.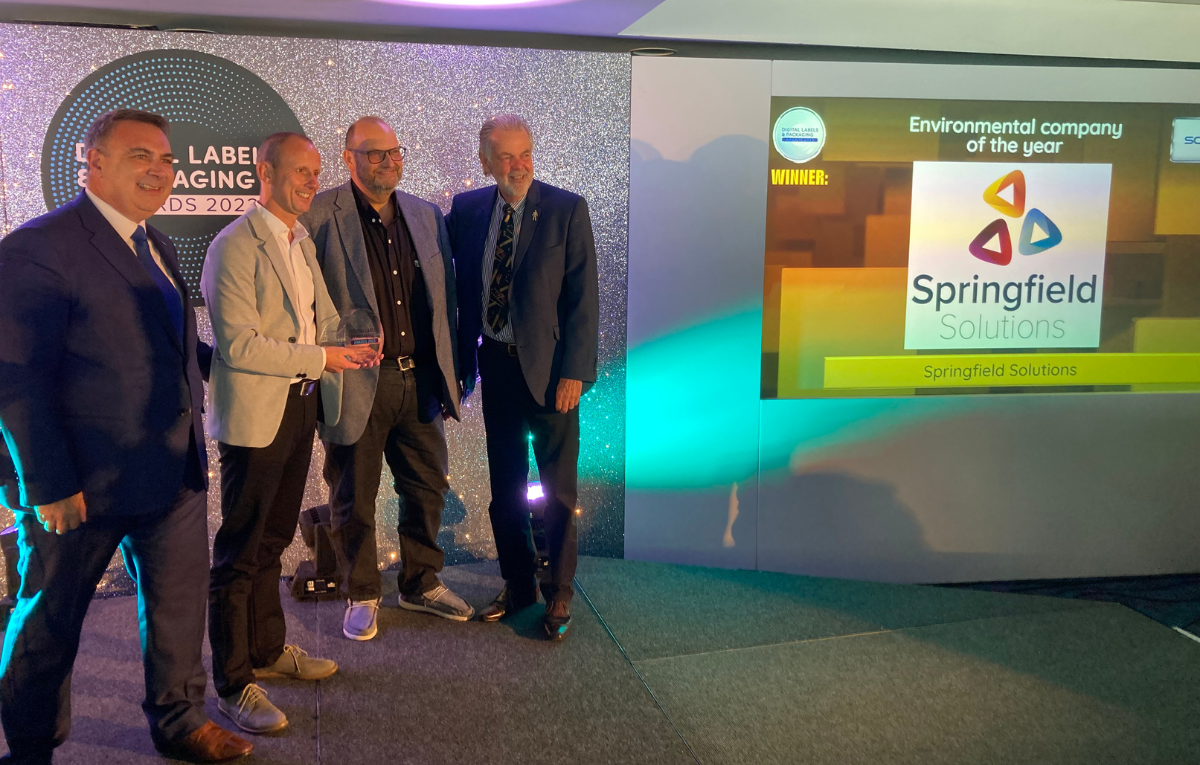 'The care and commitment of this company in its goal to become a net-zero organisation should be applauded. The involvement of personnel throughout the business reinforces the holistic approach to lower the company's environmental footprint.' said the judges.  
Thank you to Digital Labels & Packaging for the event, and all our staff for the continuous hard work to position ourselves as a leader in environmental action in the printing industry.  
Hear Enabling Services Manager, Dave Medcalf, discuss the award below!