Insights
Free Sample Offer – Personal Care, Beauty & Cosmetics Labels
Following a successful launch of our Digital Label Embellishment service, we are offering free BLOOM Personal Care, Beauty & Cosmetics label samples to businesses within the industry. BLOOM label samples will show you how you can elevate your branding and packaging with Digital Label Embellishments.
Our innovative Digital Embellishment technology is set to revolutionise the Personal Care, Beauty & Cosmetics sector by allowing brands of all shapes and sizes to explore the world of premium packaging thanks to reduced costs and lead times.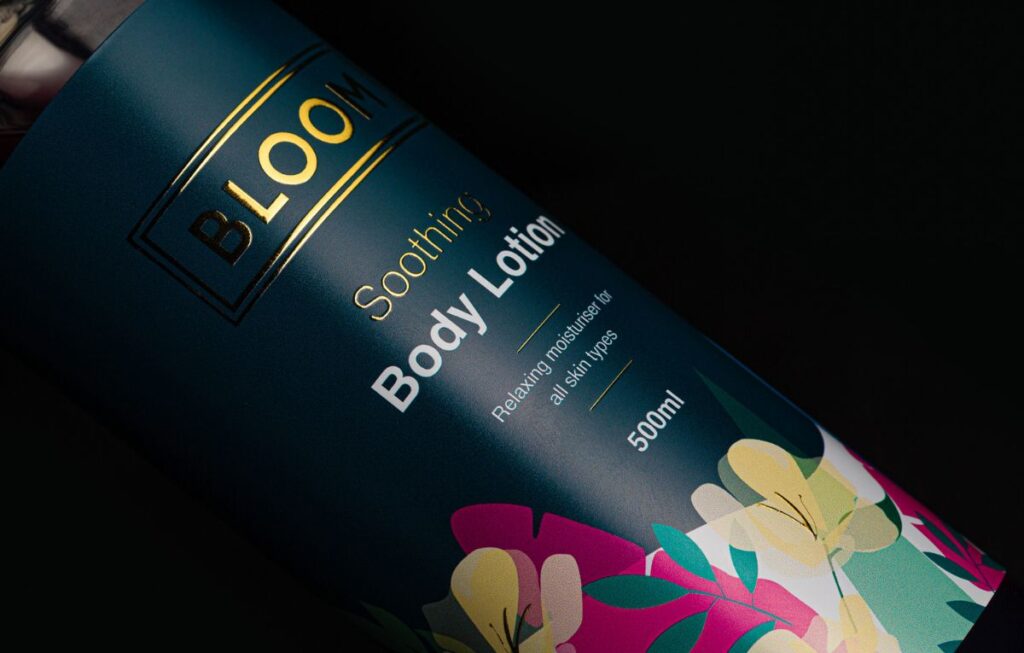 The 100% digital innovative technology allows you to add digital foiling, embossing/debossing and spot varnishing to labels to significantly enhance packaging quality and create an increased connection to the consumer. The digital ability to add such embellishments also opens doors for luxury personalisation of products, including customised foiled labels.
If you are in the Personal Care, Beauty & Cosmetics Industry and wish to elevate your packaging by exploring Digital Label Embellishments, click here to receive your free BLOOM samples.