Insights
The Latest Home Fragrance Packaging Trends Shaping the Market
In the rapidly evolving household product industry, packaging plays a paramount role in the success of products.  
This is particularly evident in the realm of home fragrance, where packaging serves as a crucial touchpoint between the brand and the consumer.  
Understanding the importance of captivating packaging is crucial for packaging buyers, designers, and brand managers to stay ahead in this competitive market. 
In this blog, we are diving into the latest trends in household product packaging, with a specific focus on home fragrance.  
The Importance of Packaging in the Home Fragrance Industry
Packaging is not merely a protective shell for home fragrance products; it is a strategic tool that impacts consumer perception, brand recognition, and purchase decisions.  
The packaging conveys the essence of the product and provides a tangible representation of the brand's image. As consumer preferences and expectations continue to evolve, brands must adapt their packaging strategies to remain relevant. 
Eco-Friendly Packaging
In recent years, consumers have become increasingly conscious of the impact their purchase decisions have on the environment.  
This growing awareness has significantly influenced the packaging industry, including the home fragrance sector. 
Using sustainable materials is the backbone of eco-friendly packaging. Household brands are opting for materials that are recyclable, biodegradable, and made from renewable resources. Some popular choices include: 
Eco label materials: This may include labels made from PCR (post-consumer resin) or biodegradable materials

 

Reduced packaging: Brands are eliminating unnecessary elements of packaging to reduce waste

 
Eco communication: Clearly communicating how customers can reuse, refill or recycling product packaging
Minimalist Design
Minimalist design philosophy has not only taken the world of interior design by storm but has also transformed packaging aesthetics.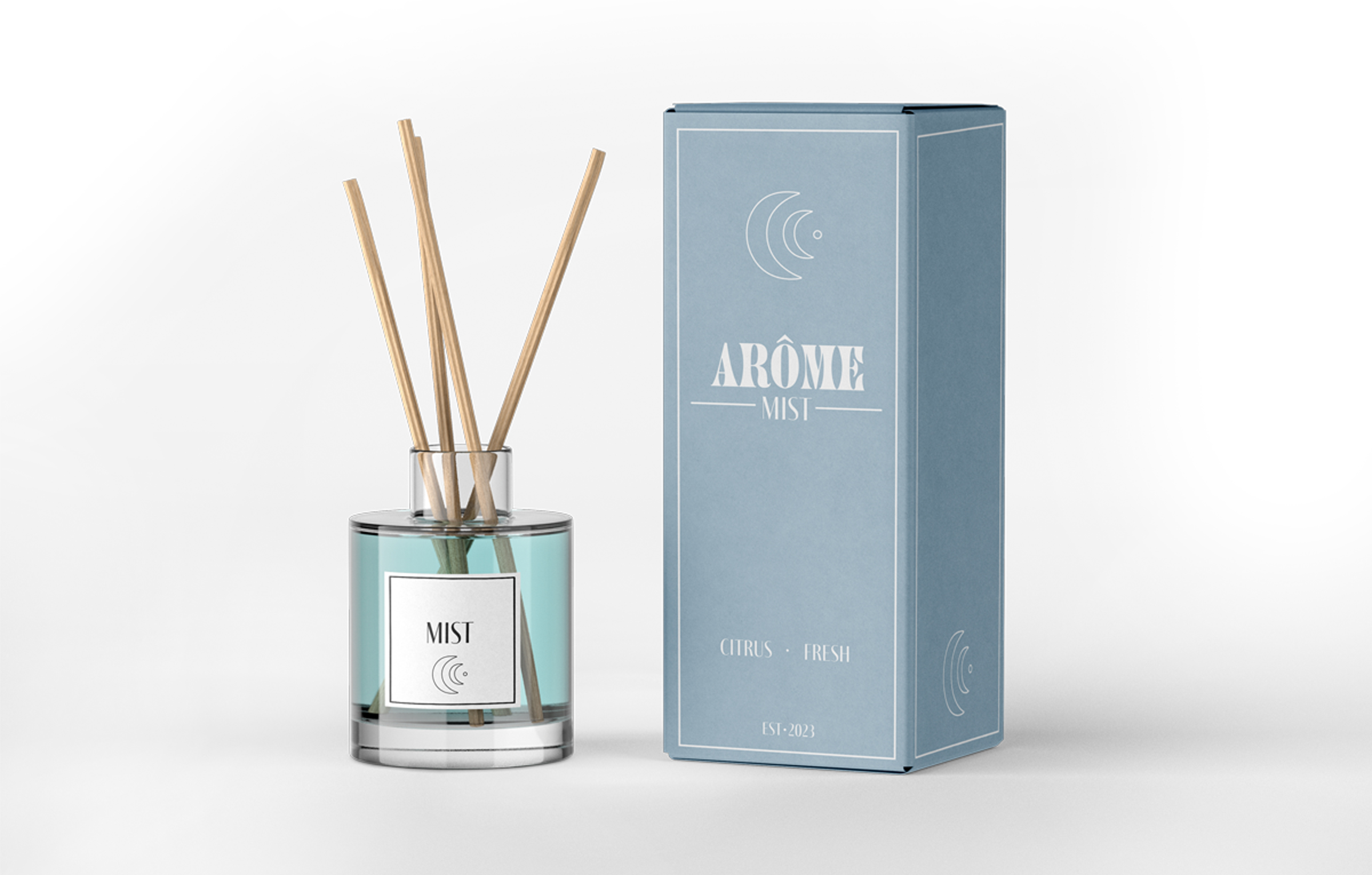 Home fragrance brands are now embracing simple, clean designs to reflect a sense of elegance, simplicity and sophistication. Clean lines, minimal colours, and elegant typography are becoming increasingly popular. 
Personalisation
Consumers crave personalised experiences, and Home Fragrance Packaging is no exception.  
Brands are leveraging digital printing to create custom packaging with unique designs, names, or messages with ease. Further enhancing the personal connection between the consumer and the brand. 
Refillable and Reusable Packaging
Promoting a circular economy, refillable and reusable packaging options have gained popularity in the home fragrance market.  
By offering refill packs or encouraging customers to reuse packaging creatively, brands can reduce waste and extend the lifecycle of their products. Refillable packaging also serves as an opportunity for brand interaction and engagement with customers. 
To conclude, packaging in the home fragrance industry is a critical aspect that cannot be overlooked. By understanding the importance of packaging and staying informed about emerging trends, brands can remain competitive in this demanding marketplace. 
To stay ahead and elevate your packaging, consult with expert digital label printers who can offer tailored solutions. If you are a brand owner or designer seeking to incorporate these trends into your packaging strategy, reach out to us for a tailored quote.
Our innovative digital packaging services can help you create impactful and eco-friendly labels for your home fragrance products. 
Remember, embracing eco-friendly packaging not only aligns your brand with the values of your customers but also contributes to a greener, more sustainable future. 
To claim a sample pack of our eco-friendly label materials and start your own sustainable packaging journey, click the button below! 
Would you like to claim your FREE Eco Zone sample pack?