Insights
How to Create Appealing Paint Packaging
Paint packaging is extremely important to your product. When designing or exploring concepts for the design of your product packaging, you must consider how this will appeal to your consumer.
Why is Paint Packaging Important?
Your packaging design is the first touchpoint that the consumer experiences with your brand and first impressions matter!
How you design your packaging has the ability to increase the positive perception of your brand. By creating appealing packaging, consumers will be drawn in to purchase your product.
Paint Packaging Trends
There are many trends within paint packaging design, from simple minimalist branding to luxury, embellished designs. But the most important thing to consider when designing your paint packaging is your target audience, and first determining what will attract them.
Are your consumers eco-conscious? Are they looking to splurge on a luxury product? Are they artsy and drawn in by aesthetically pleasing visuals?
Once you have determined who you are targeting with your product, it is time to create appealing paint packaging to market your product!
Aesthetically Pleasing Paint
With the rise in 'home influencers' seeing no slowing down, consumers continue to share images of their DIY purchases online for their followers. Meaning your product not only has to work for them to recommend it, but it also must look the part too. Therefore, appearing visually appealing on their social feed.
A great example of a brand that succeeds to do this is one of our customers, Lick. Set up at the beginning of the pandemic, Lick have become known for their minimalist packaging design. Not only do users love the product itself, but they also massively buy into the branding and how the tin looks. Creating a community around their product on social media.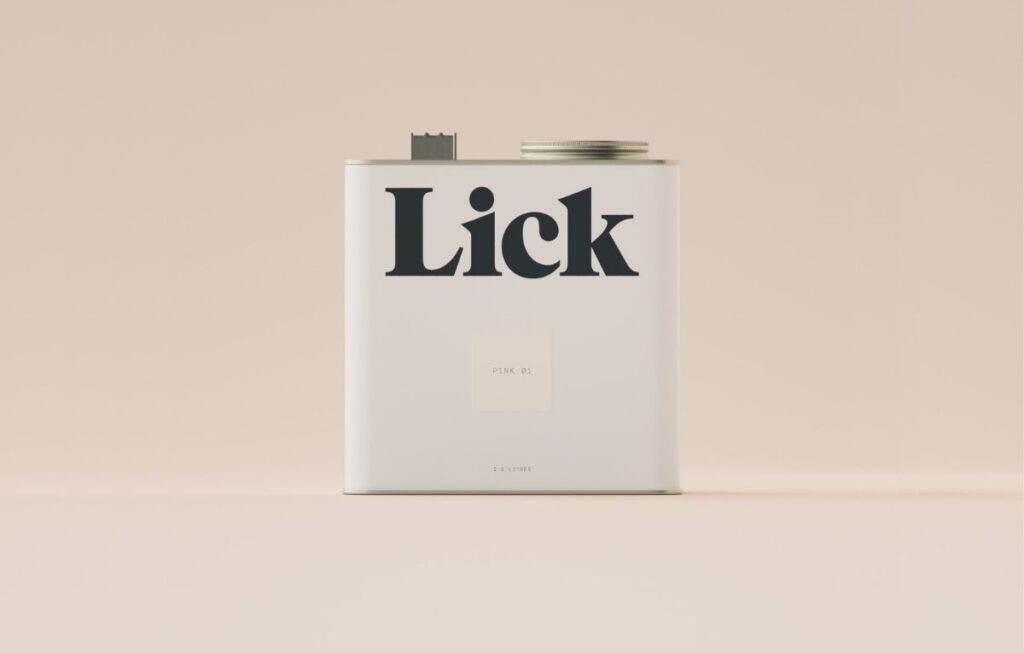 This style of minimalist packaging design is instantly recognisable and has become a large part of the brand. By utilising such a classic look, Lick are instantly perceived as an on-trend, stylish brand.
When creating your paint packaging design, consider which design style will match your product and target audience. If your product is primarily for the trade market, for example, your product design will look very different to a product which is for a retail consumer market.
Create a Community of Paint Lovers
Another great example of a paint brand that has built an online community is Annie Sloan. Annie Sloan has a loyal following on social media, with their audience sharing how they have upcycled furniture or decorated their homes with their signature Chalk Paint product and new Wall Paint range.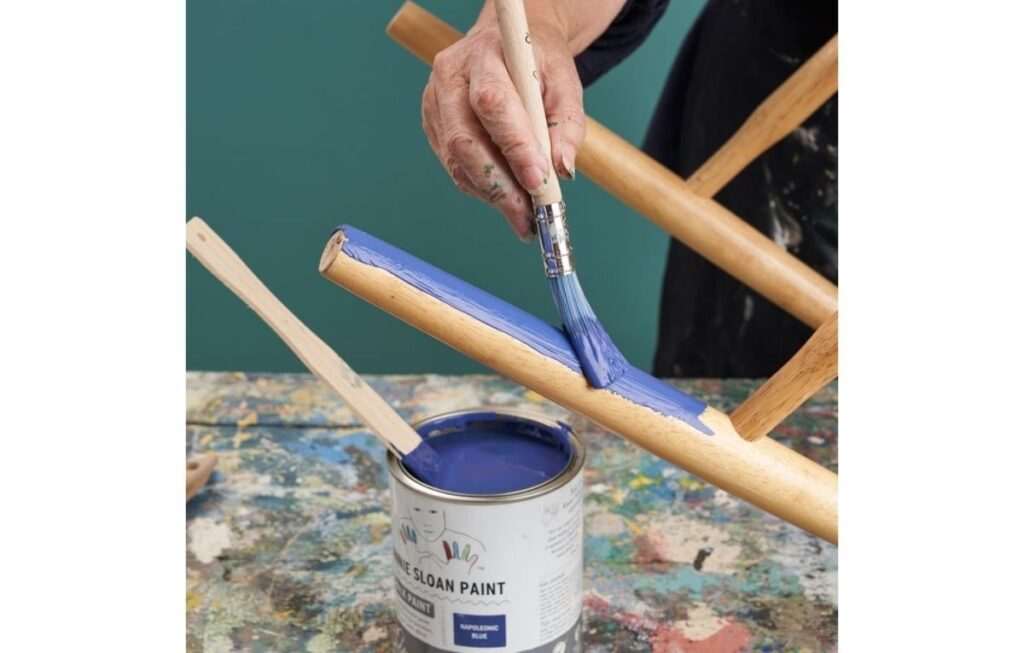 The brand continues to launch exciting products and colours and is known as a market leader in their field. As a brand who are sold in exclusive stockists across the country, their packaging must be instantly recognisable to the brand and use imagery that appeals to their consumer.
On the classic Chalk Paint is a figure with paint on their fingers, which represents the DIY, no prep needed versatility of the product.
However, the Wall Paint packaging design creates a sleek differentiation by using a darker label colour. Creating a luxury, desirable product that consumers will be drawn in to use to transform their homes.
This shows how Annie Sloan consider their target audience when creating their paint packaging design. By utilising both DIY and sleek aesthetics across the Chalk and Wall paint ranges, Annie Sloan is able to appeal to a range of audience while also remaining authentic to their brand.
When creating your own packaging design, make sure to put your audience first and consider what would appeal to them visually and influence their purchase choices.
Sustainable Paint Packaging
Sustainable packaging is something that is becoming commonplace across many markets, and the paints and coatings market is no exception. As a result, an increasing number of brands are creating sustainable products which are presented in sustainable packaging components.
Therefore, it only makes sense that your packaging design should follow suit. With eco-products comes eco-packaging, in both material and image.
The increasing trend of eco-friendly packaging materials is and will continue to be, represented in packaging design.
By showcasing your product and brand's eco-credentials on your packaging artwork, consumers will be clear of your brand values and offerings that match their own sustainable values.
This could be done by using eco colour palettes or by utilising eco iconographies such as plants and fauna. Additionally, you can also include copy and icons such as 'made from 100% recycled materials', 'vegan', 'cruelty-free' and even advice on how consumers can recycle your packaging.
To conclude, your paint product packaging is an extremely important marketing tool. When creating your product label design, keep your consumer in mind and consider the above suggestions in order to appeal to their needs and values!
Now you have explored trends and ideas for your paint packaging design, discover how digital print can benefit your paint brand here!