Insights
Luxury Cosmetic Packaging Design – 5 Things To Consider
Luxury Cosmetic Packaging Design can be a hard thing to master. Given the sheer size of the Cosmetics Industry, customers face an extensive amount of choice when it comes to purchasing a product. In turn, brands are also faced with such vast amounts of competition.
Therefore, your cosmetics product packaging design must stand out! Packaging design is the first thing that will draw a customer in, allowing you to turn heads within an audience. This will enable customers to first buy into your brand, before purchasing the product itself.
Here are five things that you absolutely must consider when creating luxury cosmetic packaging design. Allowing your brand to succeed in gaining customer attention.
Customer Identity
Before you can even begin to market your product, you must first understand your potential customer!
When designing your product packaging artwork, it is imperative to keep your customer in the forefront of your mind. Once you can identify and paint an image of your target audience and their needs, you will increase the likelihood of your designs satisfying these needs and appealing to the customer's preferences.
Compiling a customer profile will inform your branding for the future, including any design elements. Therefore, this initial step is essential for accurately targeting the correct consumers.
Brand Identity
Equally as necessary is your brand identity. This will go hand in hand with your customer profile, allowing your brand's personality to shine through the design while also appealing to the customer.
Ultimately, your luxury cosmetic packaging design choices will be directly influenced by both your brand's and your customer's identity. Therefore, it is important to gain a clear understanding of who you are, what you stand for and how you want your brand to come across. Ensuring that you remain authentic to your brand & customer.
Consistency
Another element to consider when creating your packaging design is consistency. Whether you are going for a sleek minimalist look, or a playful illustrative design, consistency is key. You must ensure that your brand's packaging design remains uniform across each of your products, so as not to confuse the consumer with differing styles.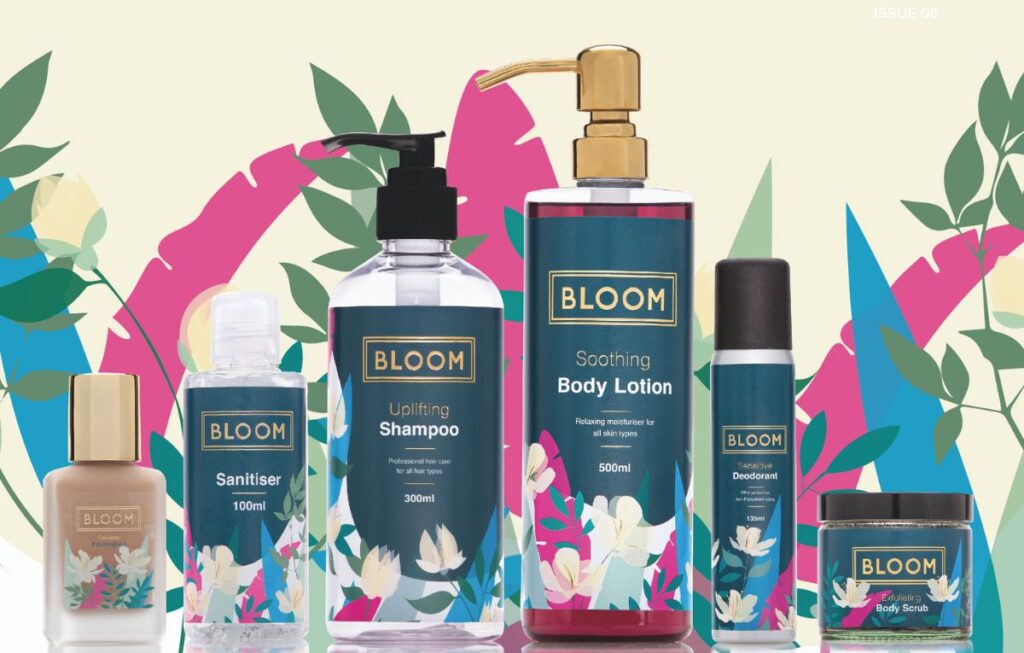 This also creates a signature look for your brand to become instantly recognisable within the market. It is important to create design concepts that are consistent with your brand identity and style so that who you are, and what you represent, can be conveyed through your packaging effectively. For example, if your brand offers a line of luxury cosmetics, this should be reflected within the packaging design!
Typeface
When it comes to design, type is one of the most important elements. Whether you are creating skincare packaging or make-up packaging, bold and clear typography is a great tool to utilise within your packaging design. By using type correctly, the consumer is not left guessing when it comes to making a purchase. Your brand's choice of typeface must also be unique and easily recognisable.
Type is a perfect way to convey the identity of your brand and products. For example, if you want to convey a timeless, sleek feel, a sans-serif typeface would be the perfect fit. Alternatively, if you are looking to convey a more feminine, whimsical feel, opt for a cursive script font to emulate elegant calligraphy within your design.
Packaging Embellishments
Your product must stand-out in the ever-changing sector of Beauty & Cosmetics. Therefore, utilising label embellishments will convey a luxurious feel and prove that your products are a step above others. Elevating the packaging and labelling of your product will create packaging design that attracts the customer's eye immediately.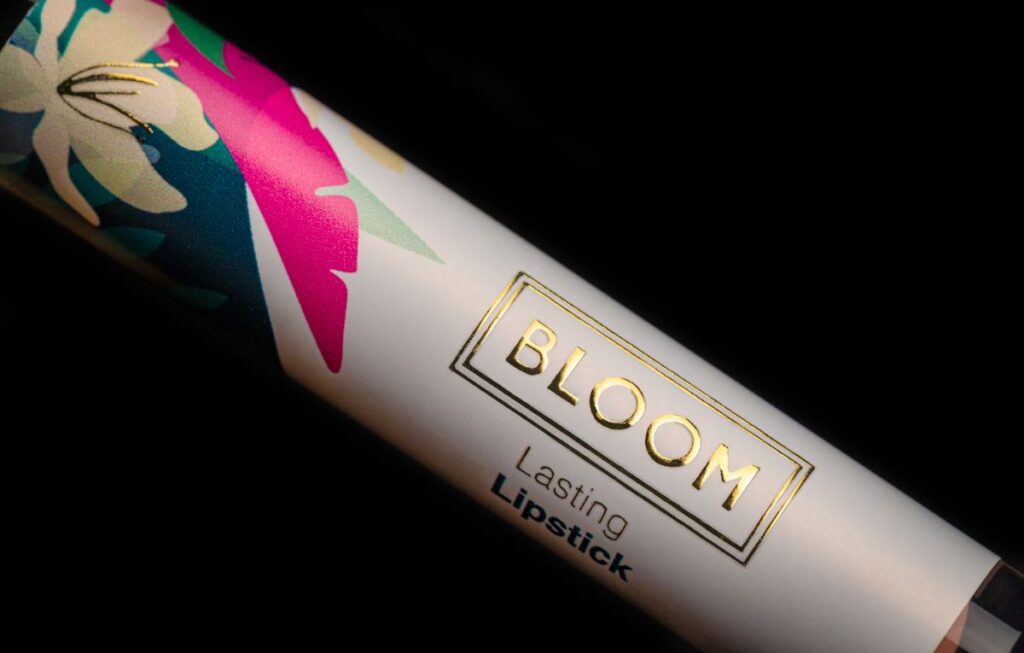 Embellishments such as embossing/debossing, tactile finishes and foiling will add an extra layer to your packaging design to achieve a premium, impactful effect on your consumers. Embossing/debossing will add a sophisticated texture to your packaging design, reinforcing brand quality appropriate for several elements of your design. While foiling creates a distinctive eye-catching finish to your design by highlighting elements with gold or silver decorative elements suited to both type and imagery.
Today's digital marketplace is becoming increasingly difficult to manoeuvre as a business. It is time for you to invoke emotion through your luxury cosmetic packaging design. With the 5 things to consider outlined above, you will capture and retain the consumers attention with ease.
Want to learn more about Cosmetics Packaging? Check out the latest trends in our blog here.