Insights
Mike Perry Retires!
Mike Perry, a valued member of our Studio Team at Springfield Solutions, recently retired after over 36 years at Springfield.  
The team at Springfield presented Mike with gifts and video messages from team members past and present wishing him well on his retirement. Check out the video below!
Mike started at Springfield in the summer of '86, 'Planning & Platemaking' with Neil Mangham and Mike Dalton in units 1&2, Thomas Street, Hull. He spent several years on film assembly and conventional Platemaking, making proofing plates for Don and Waggy with colleagues Artie and Mike. 
The PURUP Computer system arrived next, dedicated to reprographics. This was a Danish system, and we were the first users in the UK of this technology.  
Following this, Computer to Plate or CTP as it was known, arrived. This saw Mike move back into the platemaking department of the business, doing 'step and repeat' jobs on a Mac for the CTP. This was the end of processing film for Springfield.  
This was around the time Springfield became invested in our own print equipment. It meant smaller format platemaking plates, but more of them. The platemaking department then moved buildings to be near the printing presses. 
Soon after, the litho presses were superseded by digital presses and the CTP became outdated. Jobs were going digitally straight to the presses without plates and platemaking stopped. 
Mike's role at Springfield then changed to pre-press reprographics. This role consisted of working with customers to ensure their artworks were printed correctly. 
 "Ian Horne and I have 'corrected' literally thousands of jobs in the last few years. Amelia Davison is now taking the baton and is learning well." says Mike.  
"I enjoyed doing the job right up to the day of my retirement. I have enjoyed all the changes and challenges of new directions the work has gone in over the years.  
Particularly lately, I enjoyed some of the more challenging labels, re-creating foreign language versions of English labels. (Something to get your teeth into, with the help of Google translate)."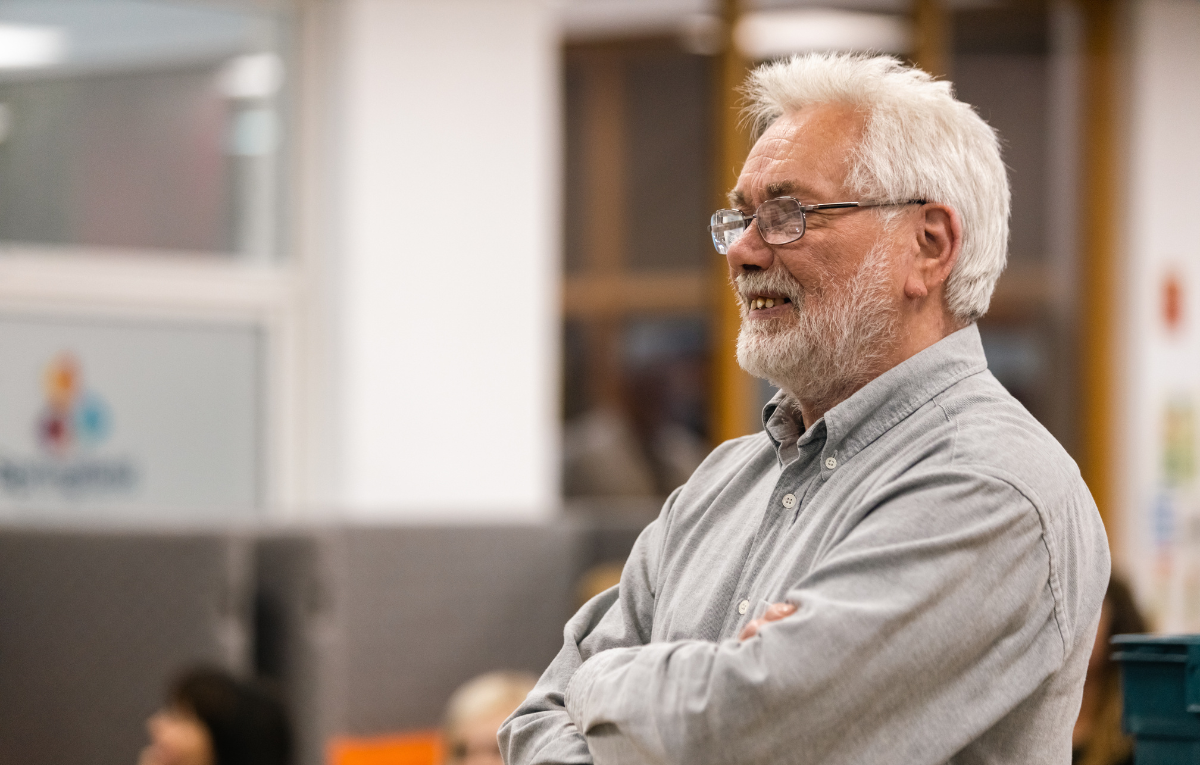 We asked Mike a few questions about his time working at Springfield and his plans for the future. 
What are some things you enjoyed about working at Springfield? 
I have worked alongside some very good people over the years. As technology changed, so did the work, and we seemed to sidestep into slightly different processes every five or so years. 
Do you have a favourite memory during your time at Springfield? 
Memories of the early days when Friday lunches were something we always looked forward to! 
What (or who!) will you miss the most about Springfield? 
I will miss the characters. 
What are your future plans for retirement? 
My future plans for retirement include downsizing and travelling. 
What are you looking forward to most about retirement? 
I am looking forward to not getting up so early, reading and going through my old record collection.  
A huge thank you to Mike for his long-standing dedication to Springfield Solutions and all his hard work over the last 36 years! Wishing you a happy retirement from us all.