Insights
Neil Holmes – 25 Years of Service Recognised
Last week, we recognised and rewarded the 25-year commitment to Springfield Solutions by Neil Holmes. As a thank you for his outstanding dedication to the company, Neil was presented with a brand new watch in front of the entire company.
Neil joined the company on February 1st, 1995. Joining as an apprentice in Flexo platemaking, Neil went on to run the AGFA Avantra film setters and the Kodak Approval proofing system.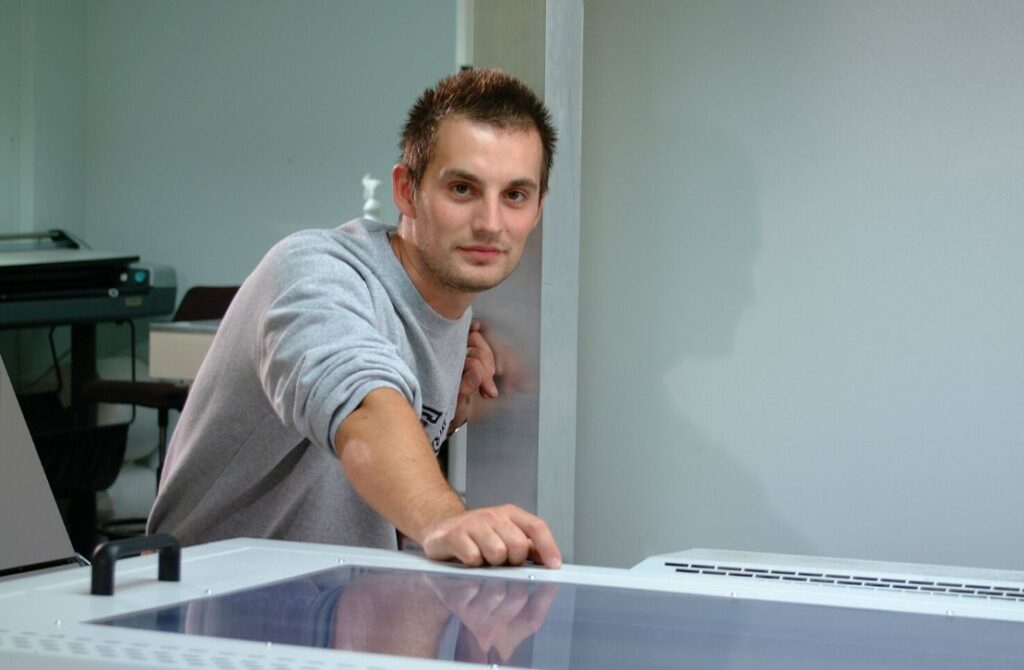 In 2005, we moved into our current home and it was shortly after then, Neil moved into the print division (2006). Neil was subsequently trained on the HP Indigo press. Fast forward to today and Neil is a key member of Springfield's Print division and we'd like to congratulate him once again and express our gratitude for his 25 years of service here at Springfield.
Can Neil do another 25? We hope so!