Insights
New Equipment Update – Project 21
Back in June 2021, we announced Project 21, an expansion of our business in all areas. Project 21 included investment in space, equipment and people. This transpired from a large growth in the business since our previous investment in 2018.
Project 21, our largest investment to date, consisted of an expansion of our warehousing space, the creation of over 12 new positions and investment in new equipment. This new equipment investment included the purchase of our fifth digital press as well as a new SRI.
We have recently successfully installed the afore mentioned new machinery to facilitate our continued growth. This allows us to increase in capacity within our 100% digital print facility and continue to innovate in our industry.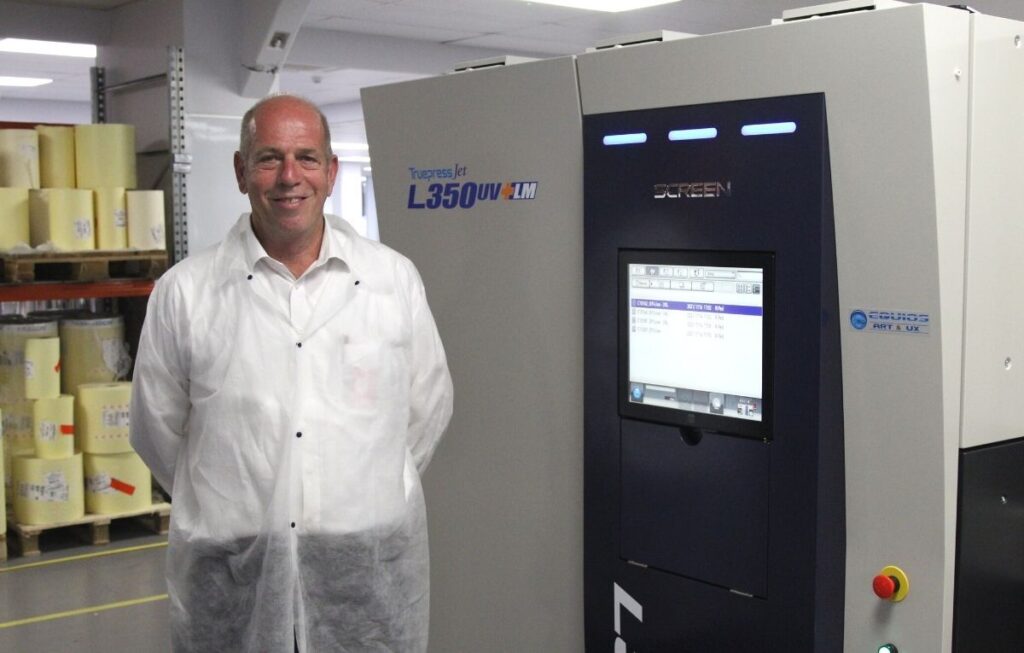 Our fifth digital press is the L350+LM from SCREEN, which allows us to maintain our high-quality labels, short lead times and innovative personalisation capabilities. Continuing our 100% digital commitment since 2012, this fifth press enables us to provide our customers with unique ways to connect with their consumers through interactivity, personalisation and flexibility.
Alongside the new printing press, we have also installed a new SRI from AB Graphics.
To find out more about our Digital Print capabilities, click here to view our dedicated label printing page!