Insights
Ninth gold award helps Springfield achieve royal stamp of approval
GLOBAL digital print, brand management and media company Springfield Solutions has received the Royal stamp of approval for its impeccable health and safety record.
The company, based on Thomas Street in Hull, was invited to Buckingham Palace to celebrate winning nine gold medals in nine years in the Royal Society for the Prevention of Accidents (RoSPA) Awards.
The garden party was attended by enabling service manager Dave Medcalf, who leads on Springfield Solutions' health and safety policy.
During the visit, he met Prince Andrew and other Royal figures, as well as other top performing businesses from across the UK.
Dave said: "It was a very memorable occasion. I got the chance to speak to many people about all things health and safety, which was enjoyable.
"It is great for Springfield Solutions to be recognised at such a high level for our health and safety processes and record."
Springfield Solutions' most recent Gold Medal – the organisation's highest accolade – will be presented to the company at the RoSPA Health and Safety Awards 2017, held at the Hilton Glasgow Hotel on Thursday, September 14th.
It comes amid RoSPA's century celebrations and the 61st running of the organisation's awards.
Julia Small, RoSPA's head of awards and events, said: "The RoSPA Awards are the most prestigious in the world of occupational health and safety, and held in high regard around the world, as winning one demonstrates an organisation's commitment to maintaining an excellent health and safety record. Achieving the standard required is no mean feat.
"This is a special year in the history of RoSPA, and we congratulate all of our winners in this, our centenary year."
Dennis Ebeltoft, joint managing director of Springfield Solutions, said the award demonstrated that health and safety was central to the company's values.
He said: "Our people are our greatest asset and we have a duty of care towards them. We take that duty very seriously, so, as a result, place health and safety processes at the centre of everything we do.
"To win nine gold medals consecutively is a fantastic achievement. It doesn't happen by accident, this has come about through a lot of hard work by some very dedicated people. We're extremely proud of everyone at Springfield Solutions in helping us achieve such a wonderful record."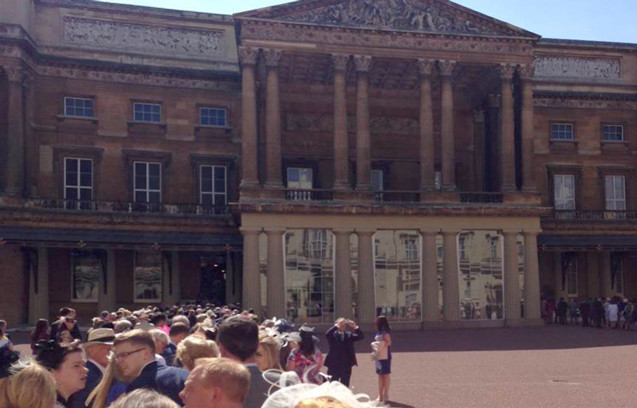 About the RoSPA Awards Scheme
The RoSPA Awards scheme is open to businesses and organisations of all types and sizes from across the UK and overseas. Judges consider entrants' overarching occupational health and safety management systems, including practices such as leadership and workforce involvement. The awards are now in its 61st year.
The majority of awards are non-competitive and mark achievement at merit, bronze, silver and gold levels. Gold medals, president's awards and orders of distinction are presented to organisations sustaining the high standards of the gold level over consecutive years. For the first time in 2017, the Patron's Award has been presented to those organisations that have achieved consecutive gold awards for 25 years or more.
Competitive awards go to the best entries in 24 industry sectors including construction, healthcare, transport and logistics, engineering, manufacturing and education.
There are specialist awards for occupational health, environmental management and fleet safety, and excellence trophies for the best international, new entry, workforce involvement and organisation operating or based in Scotland. RoSPA's top accolade is the Sir George Earle Trophy.
Headline sponsor of the RoSPA Awards 2017 is NEBOSH – the National Examination Board in Occupational Safety and Health – for the 12th consecutive year.
For more information about the RoSPA Awards visit www.rospa.com/awards