Insights
Our Christmas Gift – Free Personalised Hand Sanitisers for the NHS
Firstly, we'd like to wish all of you a very Merry Christmas and a Happy New Year. We hope you are able to enjoy this festive season as much as possible! 
Every year we send a Christmas Gift to our customers thanking them for their custom and support. This year, we decided to do something slightly different and show our appreciation to a special group of people.
This Christmas, we have donated 850 personalised hand sanitisers to local NHS staff for free. The staff in the Queen's Centre, Castle Hill Hospital will all receive their own hand sanitisers that have been personalised with their names in an elegant silver foil.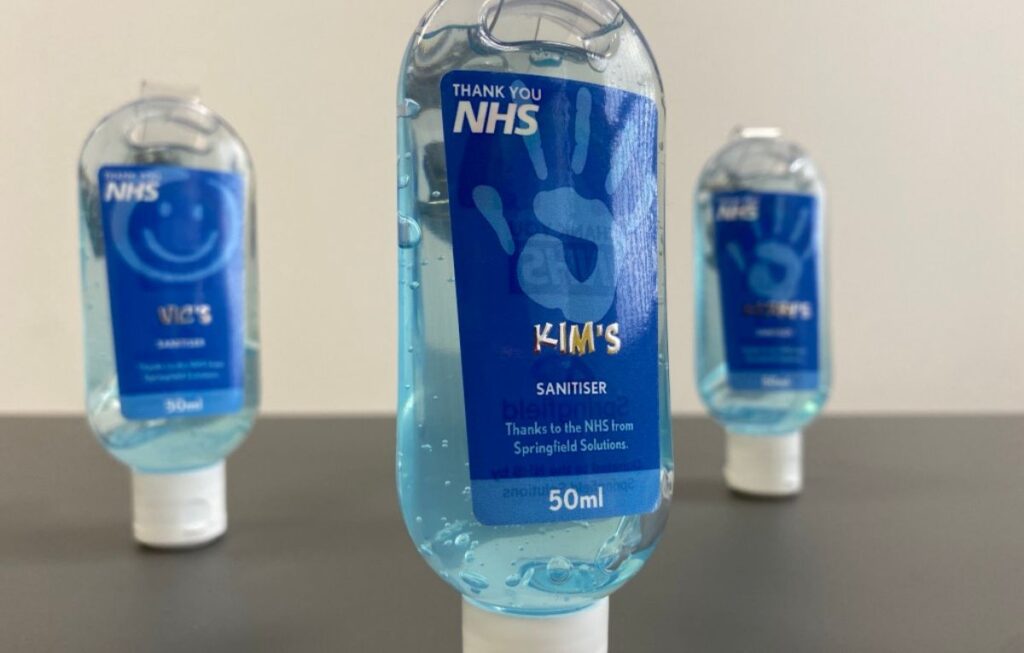 Throughout the pandemic, we have produced packaging for products that have been supplied into NHS hospitals and have some awareness of the extreme pressures the staff have been under. 850 members of staff at The Queen's Centre have made great sacrifices this year and we hope with a little personalised hand sanitiser bottle, they will feel it's appreciated.
Finally, to all of our customers, thank you for your continued custom, understanding and great support throughout this challenging year. We can be incredibly proud of some of the work we have done together and long may this continue into 2021 & beyond.
Christmas Opening Hours: 
24th – 28th December: Closed
29th – 30th December: 9am – 5pm
31st December – 1st January: Closed
4th January Onwards: 9am – 5pm