Insights
Personalised Vitamin Packaging – Connect to Consumers
Personalised Vitamin Packaging creates a unique connection between both the customer and the brand. When done correctly, this can increase brand sentiment and trust, which builds loyalty in the long run.
Personalisation of consumer experience has been brought to life by a wide range of digital processes, such as eCommerce platforms, digital marketing strategies and digital printing. Thus, enabling brands to personalise the consumers' end-to-end journey from marketing communications through to product offerings. However, in this article, we are focussing solely on the personalisation of packaging.
So, what is Personalised Vitamin Packaging, and how will it benefit your brand?
What is Personalised Vitamin Packaging?
Personalised Packaging allows your customers to have a sense of control over your products. Essentially, it will enable brands to create packaging unique to each recipient or specific groups of recipients. This can be done by adding their name, photo, or even creating a tailored product bundle. The product then becomes more valuable to the consumer in both emotional and monetary value.
How can Vitamin packaging be personalised?
Custom Packaging
Brands can personalise vitamin product packaging by allowing customers to add their name or a friend/family members name onto the product label. This can be done by using Variable Data Printing, a digital process that customises each label.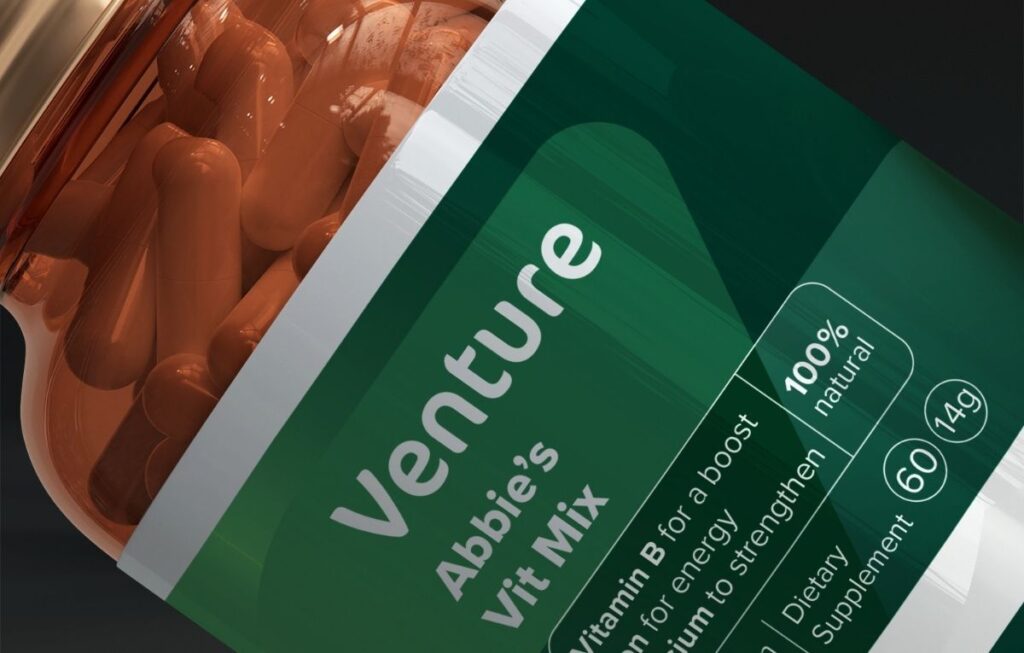 For example, at Springfield, this personalisation has unlimited capabilities thanks to being 100% digital, including seasonal label designs, personalised name labels and customised embellished labels for a premium feel. This can be seen in the image above, with personalised name labels added to our Venture label designs.
Tailored Packaging Bundles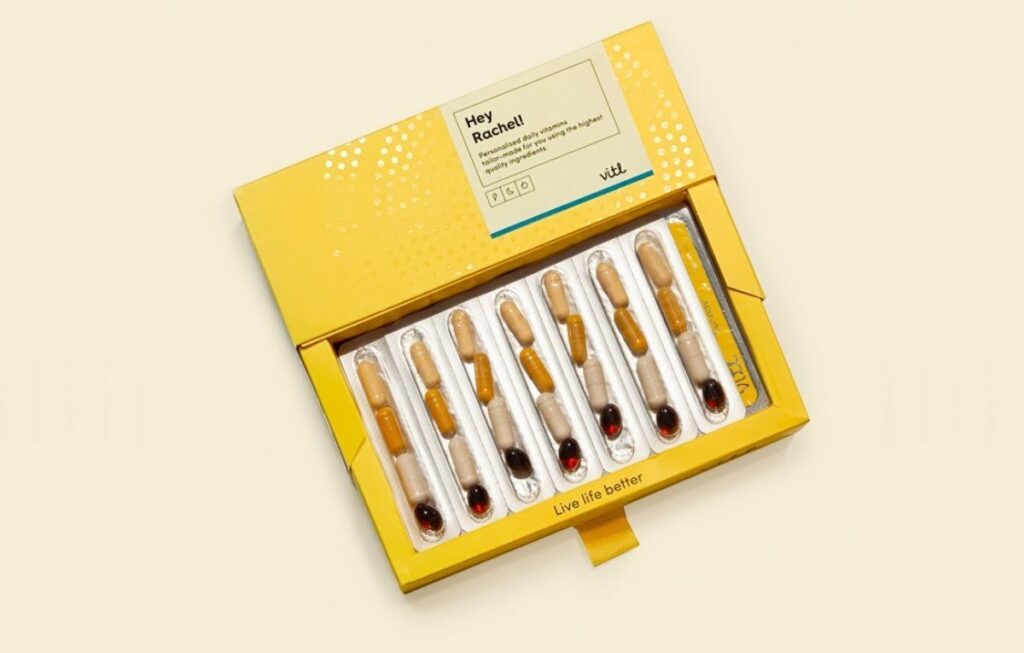 Another example of a brand that personalises its packaging is Vitl. A personalised nutrition brand that utilises DNA and blood tests and online questionnaires to determine which vitamins are appropriate for the user.
For additional personalisation, Vitamin brands can tailor what customers are buying to their exact needs. This is done by taking a quiz or even doing swab tests to learn more about a customer's lifestyle. Thus, allowing brands to match their consumers up with the correct health & nutrition products!
These vitamin bundles could also be customised with the customer's name, as seen above in the Vitl example, to create a whole personalised purchasing experience.
What are the benefits of Personalised Vitamin Packaging?
By personalising a consumer's experience, brands create a unique connection with their consumers. This enables brands to give their consumers a 1:1 experience that is unlike what they would receive elsewhere by allowing them to customise not only their vitamin choices but their packaging too.
By providing custom packaging and product selection, brands will increase the likelihood of repurchasing and customer loyalty. This is because personalisation and customisation will allow consumers to build all-important trust in the brand if they accurately benefit their lifestyle.
Get in touch to discover how our innovative digital print processes can help your brand connect to consumers!