Insights
Personalised Wine Labels – Differentiate Your Brand
Personalised Wine Labels is one of the leading trends in product packaging for the Wine industry. Adding personalised touches to your packaging will further engage your consumer with your brand and product. This can be achieved with personalised designs, custom text or even interactive personal elements.
What makes Personalised Wine Labels unique?
Personalised Wine Labels are taking the market by storm, from interactive Augmented Reality labels to personalised, named labels.
Personalisation allows the consumer to feel a connection with a brand, giving them a sense of ownership over the products that they consume. By adding their name, or a loved one's name to a product, consumers can make a product feel special to the individual, instigating a connection with the brand itself.
For example, if a wine label was to be personalised for a wedding gift with the couple's names added, or an image to commemorate their special day, a memory would be solidified with that brand for a long time. This is a highly unique level of engagement with a brand whereby a mass market product emulates one-to-one communication between the brand and the consumer.
For a consumer, this creates an enjoyable experience and a happy memory, allowing them to express themselves through a product.
For a brand, personalisation creates a strong consumer relationship and a potential advantage over competitors due to the differentiation created. This differentiation will in turn increase brand awareness and future purchases.
What are the different forms of Personalised Wine Labels?
Variable Data Print
Variable data printing enables a brand to customise each label on their products. Therefore, creating a unique connection between a brand and a consumer through personalisation.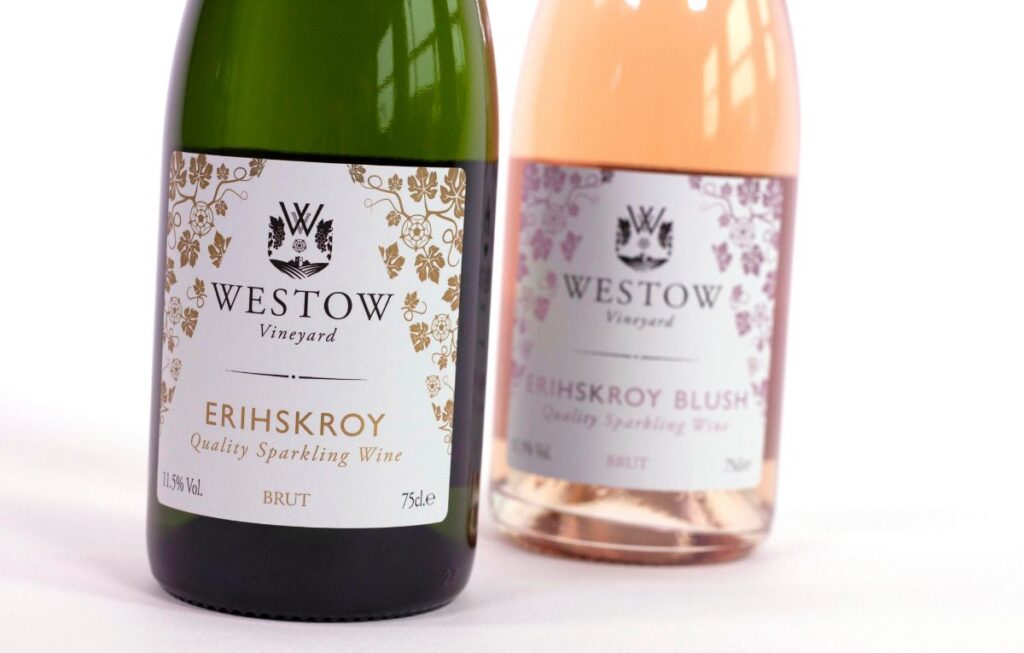 This form of personalisation has unlimited capabilities, from seasonal customisable designs to personalised name labels that integrate with your marketing campaign.
Thanks to our 100% digital print process, each label also has the potential to feature customised embellishments. This can include varying designs of foiling and embossing across each label to add a truly premium personalisation to your labels.
Interactive Personalisation
Wine labels can also feature interactive personalisation using innovative technology such as QR codes and Augmented Reality.
Digitally interactive personalisation has the potential to incorporate a personalised video message, creating lasting memories for the consumer through packaging and brand interaction.
The Springfield Personalised Wine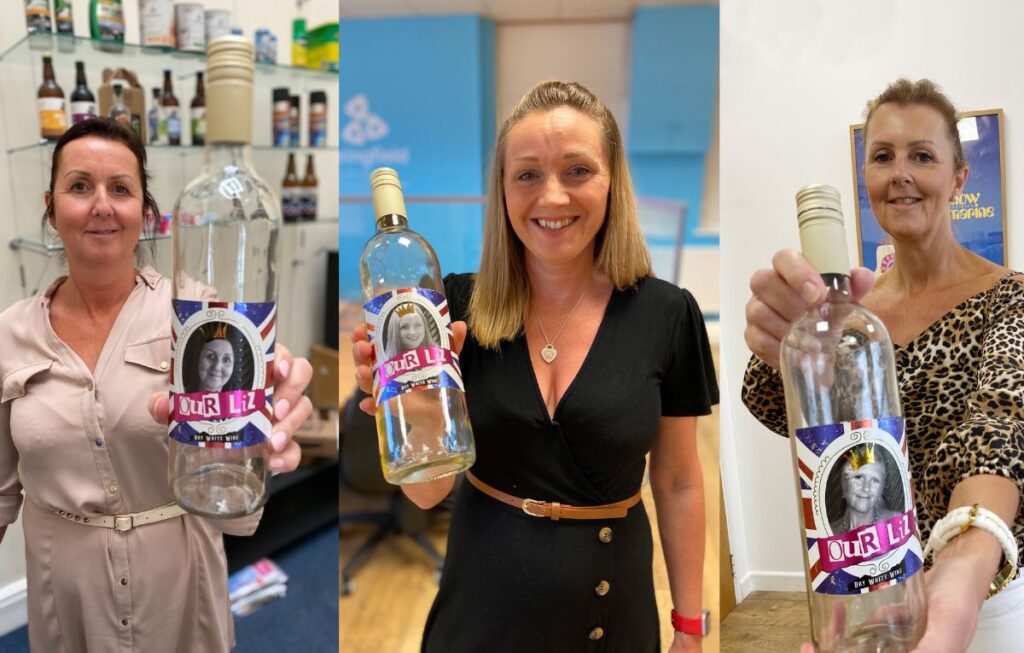 We created personalised wine label of our own at Springfield Solutions, utilising both forms of personalisation as mentioned above. Firstly, we created three separate label designs using variable data, each personalised to our team members Angie, Kristina and Jane (as pictured above).
The overall design across the three labels remained consistent, however the personalisation came into play with imagery! Each label featured personal images unique to the team member for their very own personalised wine bottle. The wine label also featured digital foiling to add a touch of luxury as well as personalisation!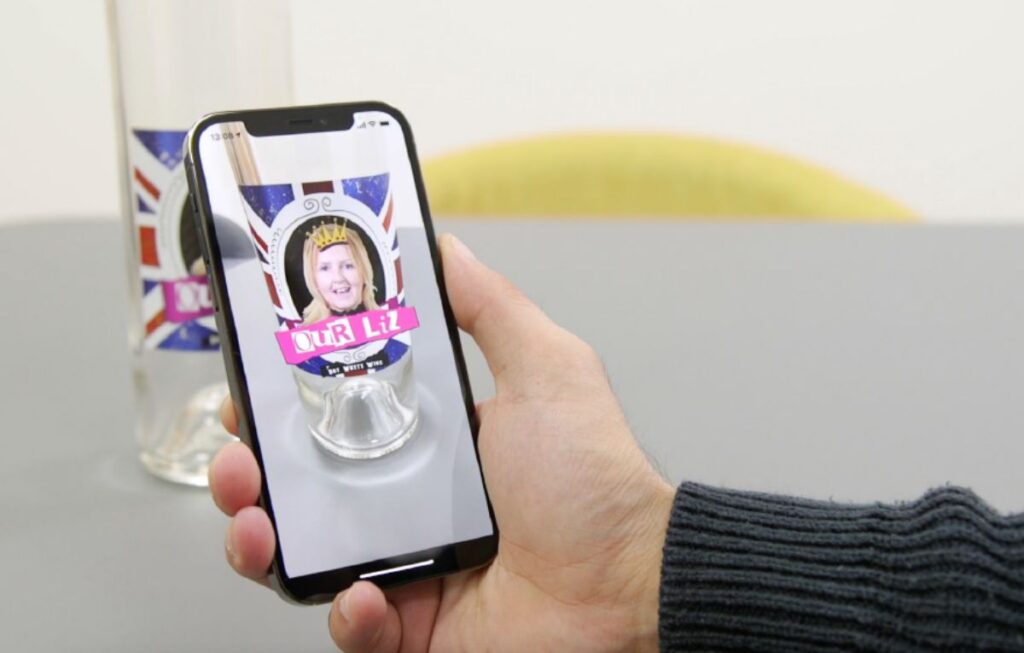 Secondly, we personalised the wine label through Augmented Reality. Creating a unique 'Talking Label' to bring the packaging to life. View our very own talking wine label in action here!
Although we created this in-house example to showcase our Digital Print & Interactive Packaging capabilities, this can also be achieved for your Wine brand.
Personalised wine labels are made possible, and accessible, thanks to Digital Solutions. Our 100% Digital Print facility has the versatility to enable differentiation of each individual label design.
As our entire process is digital, there are no MOQ's or tooling costs. Meaning that you can order your desired number of labels, with customisation, to be delivered within a maximum 5-day lead time.
If you are a Beers, Wines and Spirits business, visit our dedicated market page to find out how our Digital Solutions can help you breathe life into your packaging!