Insights
Springfield Nominated For Two Business Awards
We are delighted to announce that Springfield Solutions has been nominated for two awards at our region's Business Awards.
Springfield has been nominated for the following awards:
Innovation & Technology
The Innovation & Technology award is for businesses that have developed 'the most innovative new product, system or process over the past year and can demonstrate the positive impact it has had on the business'. Alongside our sister company, Eon Visual Media, we have previously won this award three times – 2013, 2014 & 2015.
In this category, we have been recognised for our SASO® label innovation. The SASO® (Self-Adhesive Shrink-On) label is the world's first full height, digitally printed self-adhesive label that provides seamless, 360º coverage for aerosol cans.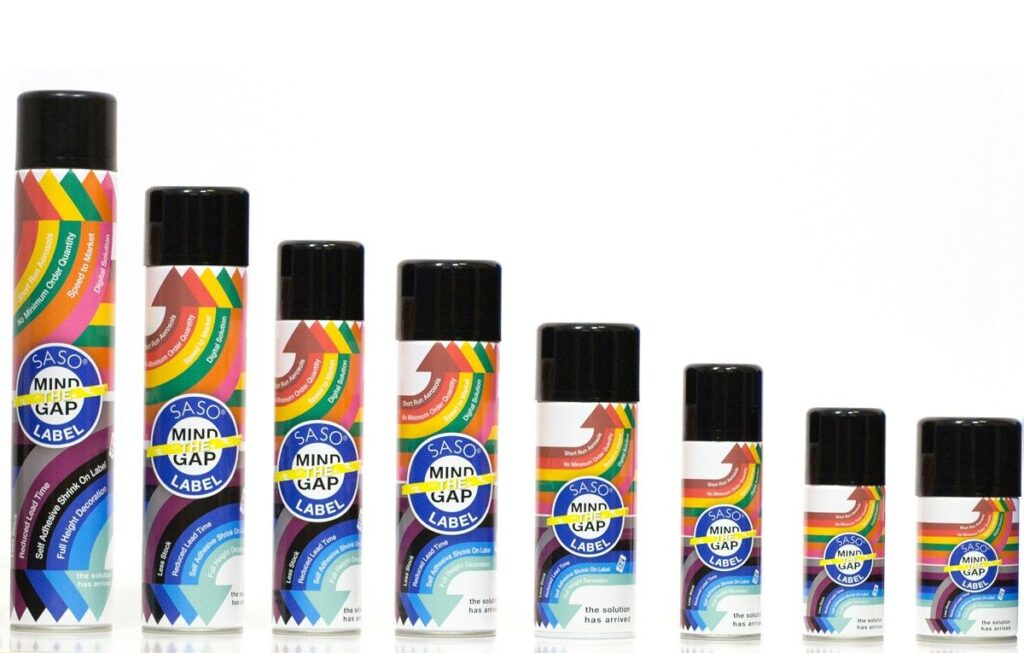 We worked tirelessly over 4 years, testing, trialling, working with suppliers, customers and label applicator partners to produce the SASO® solution.  SASO® provides businesses within the Aerosol industry speed to market and reduced lead times through the use of our Digital Print facility. The impact of SASO® has been tremendous and it has contributed to our overall growth over the last 12 months.
Business In The Face of Adversity Special Award
This award is for the business who went the 'extra mile' during the first national lockdown and the following months. Businesses had to demonstrate they were able to excel under pressure and their work benefited key businesses and communities over the last eight months.
Springfield received a nomination for this award after demonstrating that we were able to maintain quality of service and adapt quickly to the nationwide restrictions. Throughout the first nationwide lockdown and the months thereafter, we supplied packaging into front line services and workers, including:
– Charities
– Armed Forces
– Homeless Helpers
– Police Forces
– NHS
We also donated a number of free labels to those front-line workers. This includes 25,000 free Hand Sanitiser labels for the NHS, Armed Forces & Homeless Helpers. We also fast-tracked all packaging that was supplied to front line organisations and workers. This allowed us to deliver labels in record times and fulfil an incredible surge in demand. All of this was made possible with our 100% Digital Print Facility.
Continuing our high level of service would not have been possible without the incredibly hard-working Springfield team. From customer service, through to our Digital Print, Brand Management, Quality, Systems, Accounts and Logistics all team members continue to work hard with determination to deliver extremely positive results for our customers.
The winners will be decided on Thursday 11th March. If you are interested in speaking to one of our sales team about how our Brand Management Services and Digital Printing will work for your brand, please contact us here.