Insights
Sustainable Health & Wellbeing Packaging
Sustainability is more than a buzzword in packaging. It is a need from both consumers and the planet to improve the way brands package and market their products. 
This may involve using reusable packaging, recyclable packaging, reduced packaging and making sustainable choices when it comes to the materials of these components. 
At Springfield Solutions, we provide eco-friendly label options to Health and Wellness brands wishing to improve their sustainability.  
Why does sustainable packaging matter?
The need for sustainable health & wellbeing packaging is only going to continue to grow, not only because of the climate crisis, but also because of consumer demand and the increasing availability of innovative solutions. 
Therefore, the need to switch to eco-friendly packaging is becoming more imperative. 
This switch is important for a number of reasons, of course – for the benefit of the environment, but in addition: 
To appeal to the eco-conscious consumer

 
To meet government regulations

 

To show your brand values

 

To present yourself as a forward-thinking brand

 
According to a recent poll conducted by Capgemini on sustainability and transforming consumer behaviour, 79% of consumers are altering their purchase patterns. This is mostly owing to social responsibility, inclusion, and environmental effect. In addition, 53% of consumers and 57% of those between the ages of 18 and 24 have switched to lesser-known brands because they are more environmentally friendly.  
Therefore, by making the switch to more sustainable packaging, you will appeal to customers, both new and existing. 
The sustainable label solution
At Springfield Solutions, we have over 10 eco-friendly label substrates to choose from for Health & Wellbeing brands wishing to reduce their impact on the environment.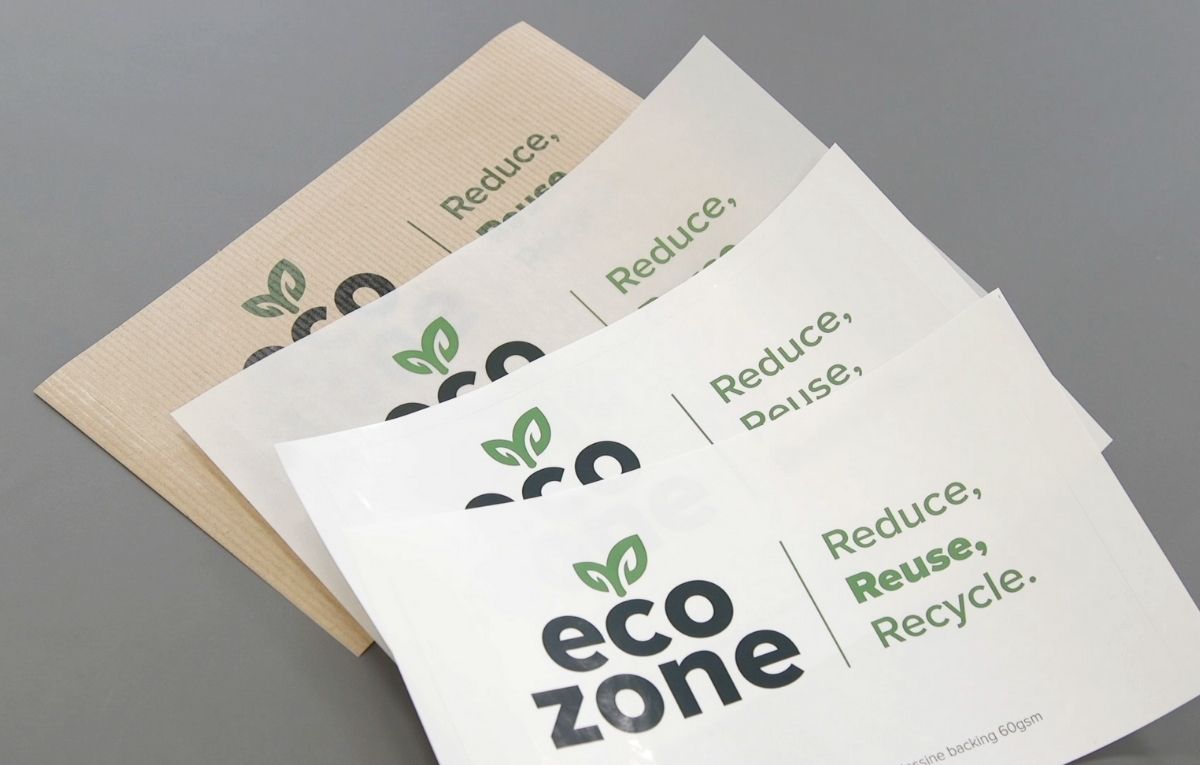 Within our Eco Zone range, we have three categories of sustainable label materials.    
Reduce 
Our Reduce category utilises thinner materials. This results in reduced tonnage of waste going to landfill.    
Reuse 
Our Reuse category facilitates the full label removal at recycling. For example, using wash-off adhesives, which allow the container to be recycled to a higher standard.    
Recycle 
Our Recycle category includes label materials made from recycled content. This includes PCR (post-consumer resin) and PIR (post-industrial recycled content).  
To conclude, it is important that Health & Wellness brands switch their packaging to be more sustainable, including the materials their labels are printed on. This will result in a lesser impact on the environment as well as presenting your brand as a forward-thinking company with positive values. 
Are you looking for a sustainable health & wellbeing packaging solution? Click the button below to receive a sample pack to see our range of Eco Zone labels! 
Would you like to claim your FREE Health & Wellbeing sample pack?