Insights
The Emergence of Personalised Pet Product Packaging
Personalised pet products are an increasing trend in the Pet Care industry. As pet owners are both increasing in numbers and becoming more connected to their pets, the demand for customised Pet Product packaging has increased. 
This is a prime opportunity for Pet Care brands to take advantage of 'Pet Humanisation' with customised packaging, from named labels to pet-addressed delivery boxes! 
The Humanisation of Pets  
The growing interest in pet humanisation and pet influencers is one of the factors driving the market growth for personalised pet care products, in particular premium pet products.  
As pets solidify themselves as 'part of the family' and pet ownership continues to rise, pets become more humanised. This 'humanisation' is also fuelled by a stronger connection between a pet and its owner.  
This stronger connection has arisen thanks to spending more time at home in the past few years and therefore spending more time with pets.  
Therefore, leading to an increased interest in high-quality and personalised pet care products.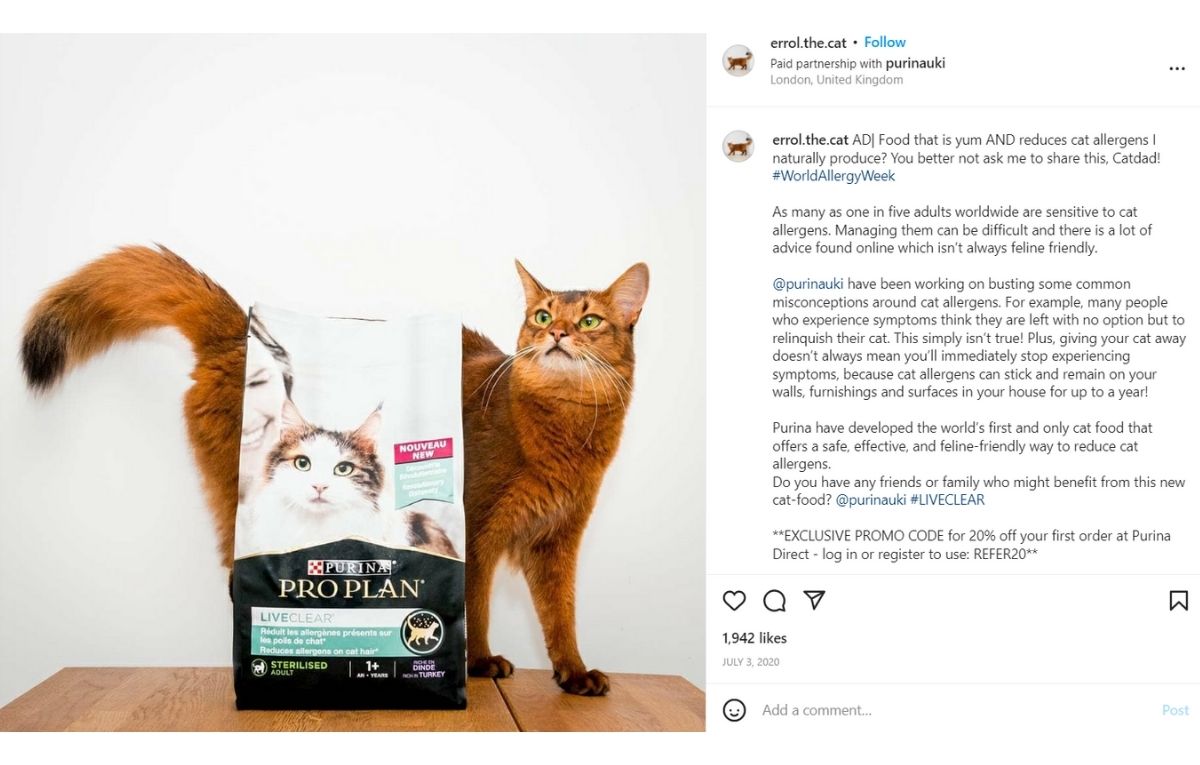 'Pet Influencers', like human influencers, endorse products on their social media accounts in partnership with brands. As can be seen in the example above, Errol the cat has over 122K followers on Instagram and is sponsored by key player in the industry, Purina. By seeing this endorsement from a large 'Pet Influencer' a follower's purchasing decision is influenced just as with a typical influencer. 
What is Personalised Packaging? 
Personalised packaging allows your consumer to have a sense of control over products, creating a connection between the consumer and your brand. In Pet Care, packaging personalisation also allows your consumer to feel more connected to their pet, as they feel like they are purchasing something special for their pet. 
This personalisation may be simply adding a pet's name onto your pet care product or even adding an image of their pet onto a label. This personalisation can be enhanced by including customisation across the full purchasing experience, such as on delivery boxes for online orders.  
This unique offering provides emotional value to the consumer, making spending more money for a personalised product likely. 
How to Utilise Variable Data Printing  
You can provide personalisation options to your consumers by utilising digital printing methods for your packaging.  
At Springfield Solutions, our 100% Digital Print factory puts you in a primary position to provide customised packaging.  
Variable Data Printing enables us to customise each label individually, adding names, designs, and imagery unique to each label. This is made possible using 100% digital processes, as digitally printed labels do not require printing plates with lengthy set-up times. Digital personalisation has zero MOQs and fast lead times. 
Therefore, a previously expensive and challenging packaging feature is now made accessible to brands globally, thanks to digital print. 
Luxury Personalisation 
Our Digital Label Embellishments can enhance your brand's personalised pet care labels. This service adds a touch of luxury to your packaging with digitally applied embellishments such as gold and silver foil, spot varnishes and tactile finishes.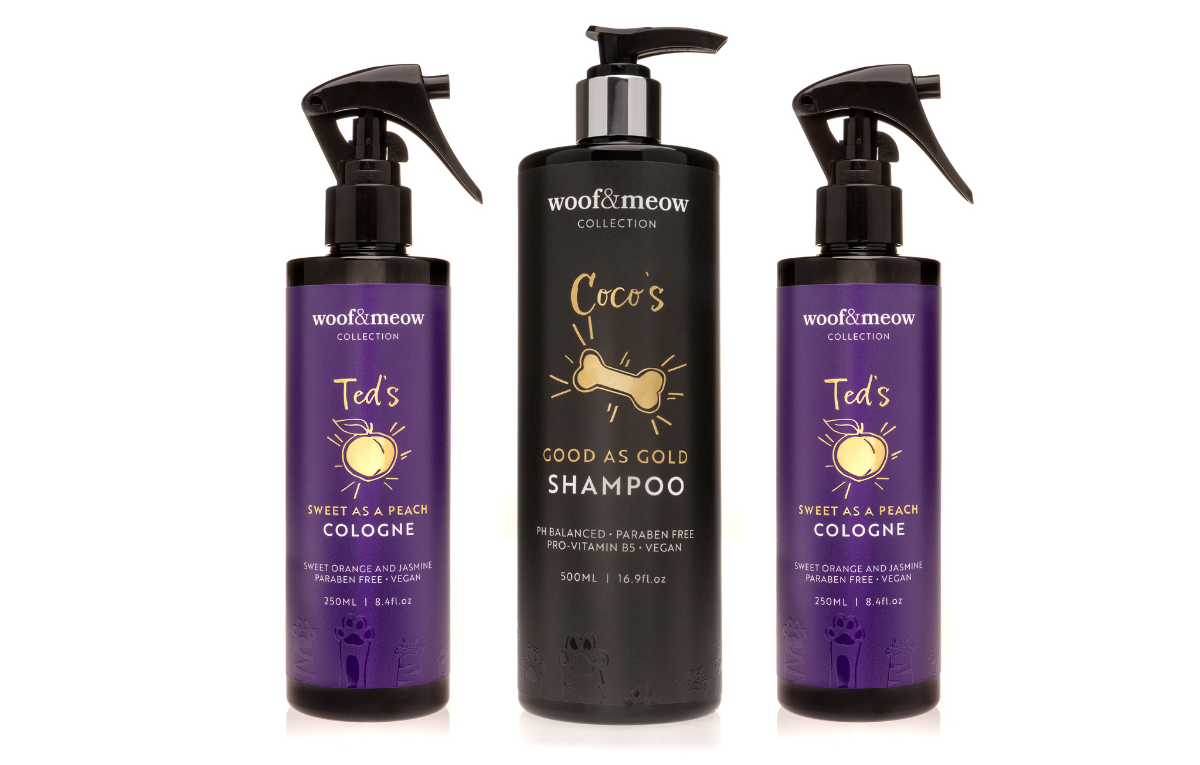 Allowing your Pet Care packaging to reach its full potential as a high-end premium product. This further enhances the consumer experience when handling your product. 
To claim your FREE Pet Care label sample pack and begin your journey to digital luxury packaging, click the button below! 
Would you like to claim your FREE Pet Care sample pack?