Insights
Welcome To The Eco Zone!
The necessity for Eco-friendly packaging is ever increasing as the world collectively pledges to reduce our environmental impact for a more sustainable future. At Springfield Solutions, we are committed to providing sustainable label solutions in order to offset our environmental impact as well as our customers'.
As a 100% fully digital printer we are already helping our customers dramatically cut down on waste by having no minimum order quantities, allowing our customers to order the exact quantities they require.
This helps our customers reduce the amount of packaging that is sent to landfill through stock write off. Plus, customers are not required to order labels that they do not need.
However, never wanting to remain stagnant, we wanted to provide our customers with further options to provide environmentally friendly packaging.
Why we sought to make a change.
Our Eco Zone solution was driven by a change in consumer behaviour and a necessity to act for the benefit of the environment in a hope for a sustainable future.
This change in behaviour worldwide led our customers to seek eco-friendly packaging materials that are commercially viable. Over the past 3 years, we have communicated with our customers and worked closely with our suppliers to fulfil this demand, and help our customers fulfil the consumer demand for sustainability.
The result is three main categories that offer a variety of solutions with the aim to minimise the impact our labels have on the environment.
What are our Eco Packaging Solutions?
Our Eco materials are categorised into three areas, Reduce, Reuse and Recycle. Allowing us to supply a wide range of options to our customers.
Reduce
The 'Reduce' category contributes to our pledge towards sustainability by reducing the amount of material present in our labels. This is achieved by using lower density films and downgauging the materials used within the labels themselves.
Our 'Reduce' options include reducing the face and backing materials by almost half to reduce greatly the tonnage of waste that is created by labels. This allows companies to contribute less wastage in the long run, therefore reducing their environmental impact and creating an Eco label solution.
Reuse
The 'Reuse' category utilises Biodegradable and Compostable substrates to facilitate an extended life cycle of packaging components. This includes biodegradable and compostable papers and adhesive. This extended life cycle is made possible by enabling containers to be recycled to a higher grade.
One of our Eco Zone label solutions which we offer within the 'Reuse' category involves a wash-off adhesive. This contributes to the promotion of Sustainable Packaging as it facilitates total label removal when the component is submerged in water. Therefore, this option allows 100% recycling of PET containers, such as shampoo bottles, to the highest grade.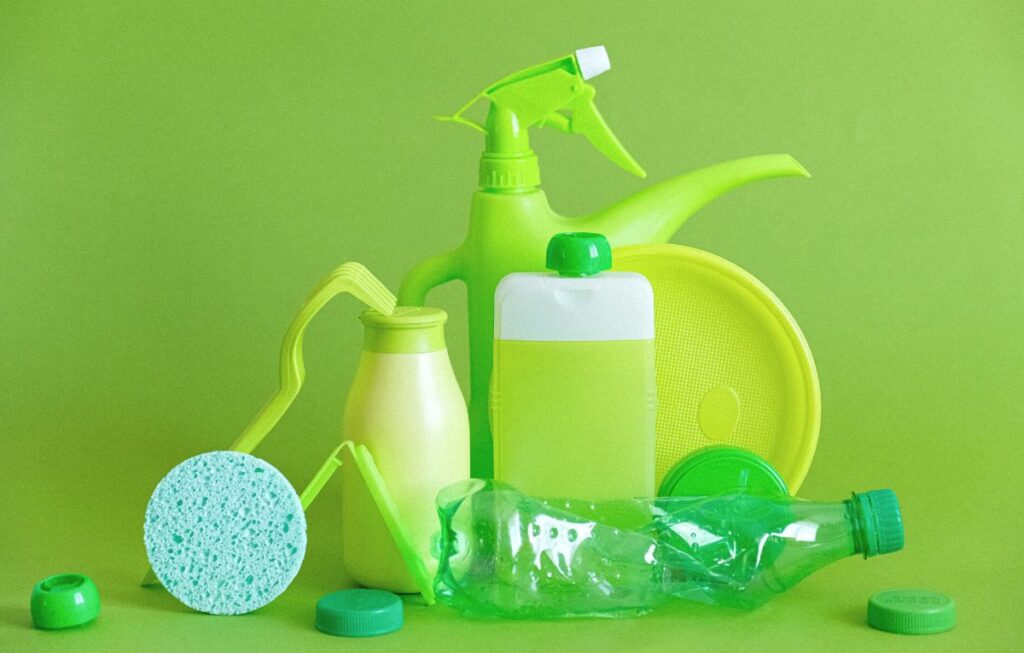 This option also offsets environmental impact as it reduces energy consumption during the recycling process. To remove a label that does not use wash off adhesive requires heat, which uses a large amount of energy. However, with a wash-off adhesive, this is significantly reduced.
The remnants of conventional adhesive residue can cause issues in creating a true circular life cycle of packaging. This is because the value of the recycled material is lowered when the adhesive is not fully removed. Without a wash-off adhesive, the recycled content of a container would not be as viable. In this instance, the lower grade recycled material would not be optimal for use in food packaging.
Recycle
The 'Recycle' category within our Eco Zone involves the use of recycled materials in our labels. This includes materials such as PCR (post-consumer resin) and PIR (post-industrial recycled content).
Our 'Recycle' materials include a span of options such as a material made up of 99% recycled fibres from post-consumer recycling and another made up of 100% renewable wood-based raw materials.
Post-consumer waste contributes to the circular lifecycle of materials, as our daily at-home recycling can re-enter the supply chain. Therefore, resulting in less waste and increased sustainability.
What are the benefits of Eco-friendly packaging materials?
Enhancing your brand
Eco-friendly labels will improve the relationship you have with your consumers due to enhanced brand image.
As the demand for methods to contribute to a sustainable way of living increases, businesses must adapt and offer sustainable products and packaging for their consumers.
Therefore, your brand image will improve as you prove to your consumers you are offsetting your environmental impact and therefore, assisting them to follow suit. This also allows you to appeal to new consumers who have a passion for sustainable living and are on the lookout for brands who offer eco-friendly packaging.
Environmental benefits
By choosing one of our Eco label material options, you will be able to offset your environmental impact by reducing waste sent to landfill, enabling products to be recycled more efficiently and contribute to the circular life cycle of consumer products with the reuse of post-consumer content.
Versatility
Eco-friendly labels can also be used by businesses within any sector. Meaning there are no limitations on being able to offer sustainable packaging materials to your consumers based on your industry or product offerings.
Not only this, but Eco-friendly packaging is no longer restricted to flecked paper with the 'recycled' look. Our Eco Zone labels allow you to maintain the same quality of label and design, with the added benefit of sustainability.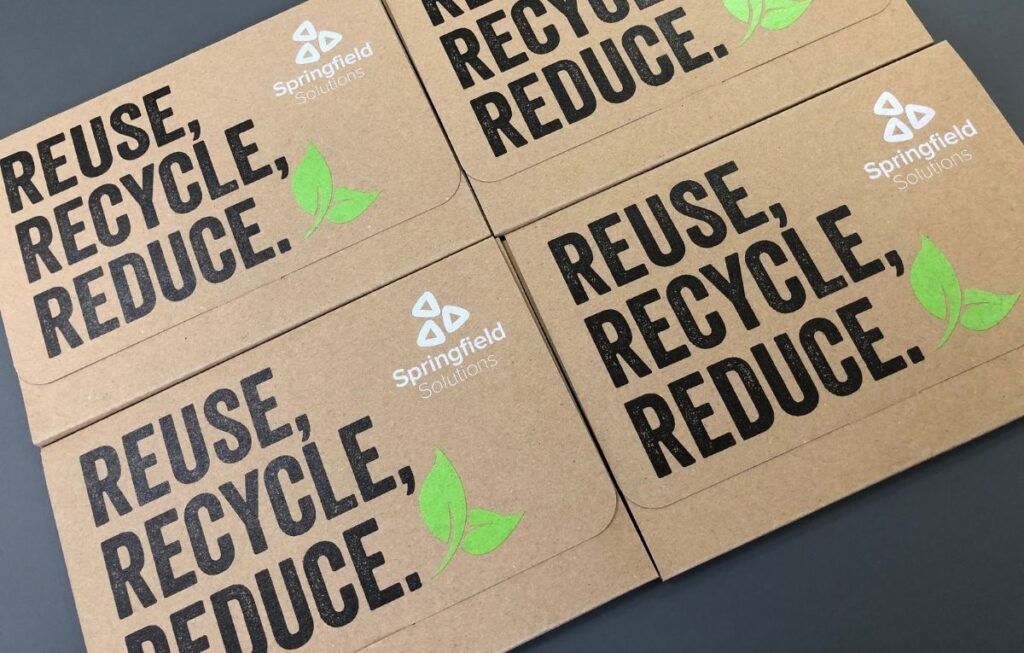 Start your sustainability journey today and visit our 'Eco Zone' for your free sustainable label sample pack!