Case Studies
25,000 Free Labels for Essential Workers
As we are all experiencing the testing times of COVID-19, many organisations are struggling to reach the demand for their crucial products. That is why organisations like ours are doing everything we can to play our part to ensure packaging remains constant throughout the supply chain. For this case study, we worked with Macphie & Loch Lomond Distillery to supply free labels for Hand Sanitisers used by key organisations. 
Based in Scotland, Macphie are a leading UK food manufacturer for premium ingredients and sauces. Meanwhile, also based in Scotland – Loch Lomond produce naturally distinctive whiskies, that are distilled and matured in Scotland.
Macphie and Loch Lomond partnered together to produce free Hand Sanitisers for the NHS, British Army and Homeless Helpers who are working tirelessly during the Coronavirus crisis.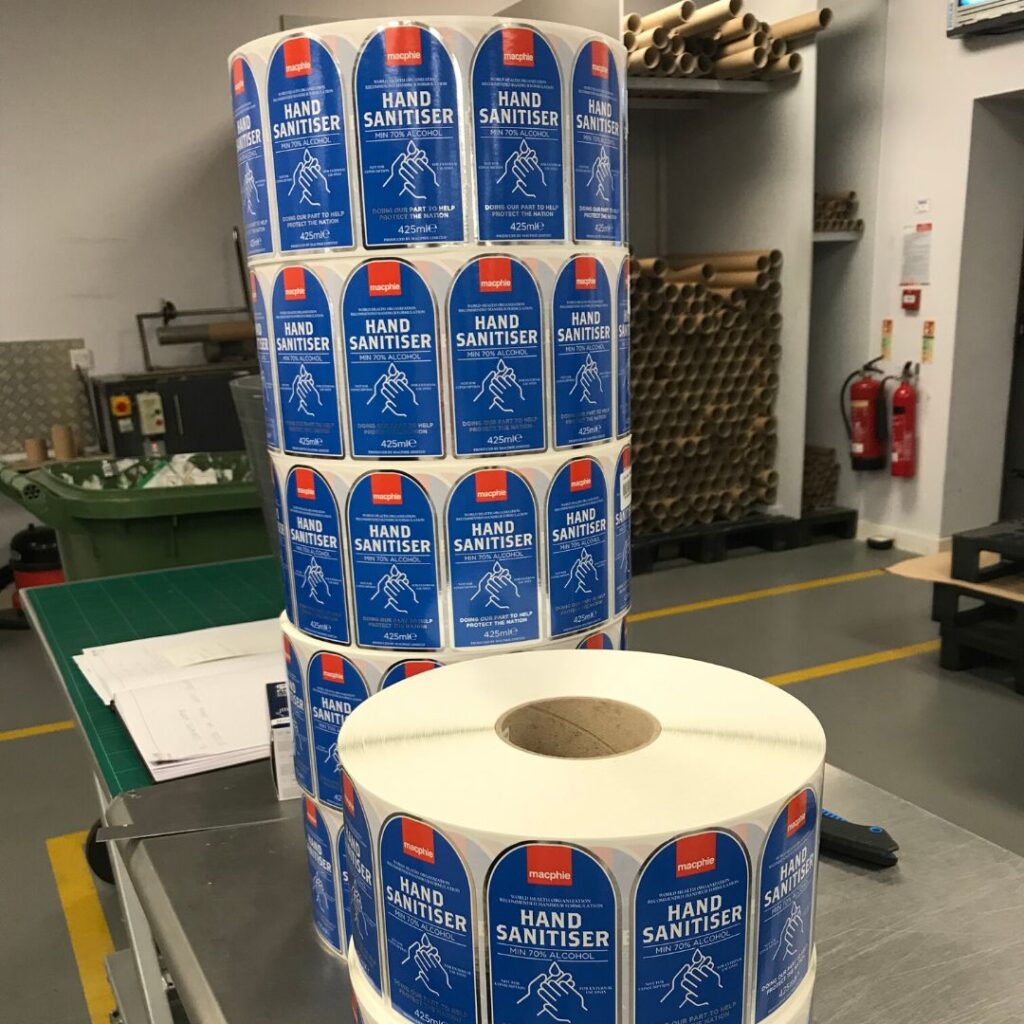 It is vital that all of these organisations stay protected as they fight COVID-19 on the front line.
Initially, Macphie and Loch Lomond were looking for 25,000 labels that would go on to their Hand Sanitisers. The challenge here was the required speed. Due to the huge demands being placed on these key organisations at the moment, the labels needed to be approved, printed and delivered as soon as possible.
Using our digital print capabilities, we printed, supplied and delivered these labels within 48 hours. Here's a picture of Wayne Wolfe from our logistics team delivering the labels to Macphie.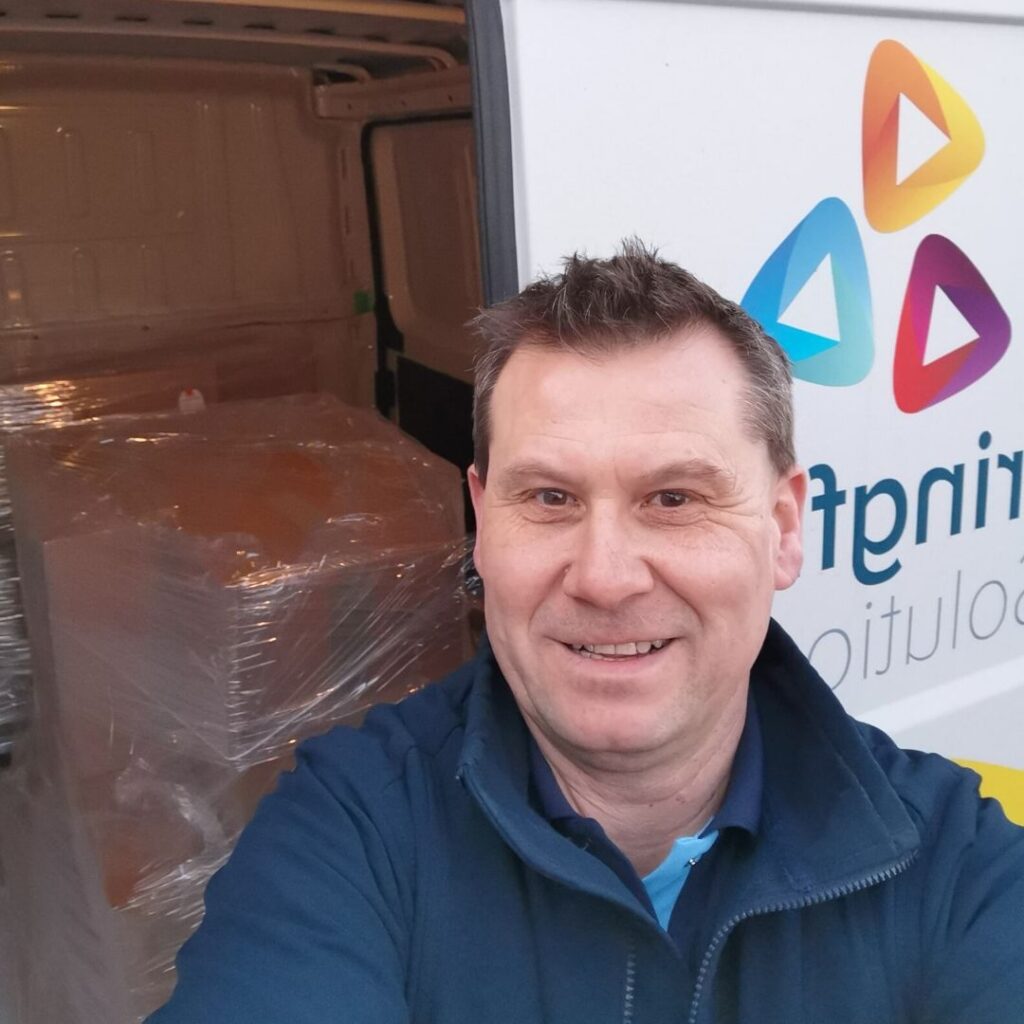 Being a leading digital label printer, we are able to turn around such orders in a very short time-frame due to the lack of printing plates required and significantly reduced setup times compared to conventional printing processes. As there is a surge in demand for such products, we are very happy to be able to utilise our facility to the benefit of people who need it most.
If you think that you have a critical product and are struggling to meet the demand for packaging, please contact us here.