Case Studies
Digital Honey Labels for Apidae Honey
We produce digitally printed self-adhesive labels for Apidae Honey across both their limited edition and core speciality honey products. As well as producing their labels, our studio team also assist Apidae Honey with creating modern, appealing labels that stand out amongst other honey brands. 
Who is Apidae Honey?
Business owner, Paul Horton is a second-generation Bee farmer specialising in migratory beekeeping for honey production. Providing a pollination service to fruit growers and farmers. 
Because of the team's migratory approach to beekeeping, they are able to produce very unique monofloral honeys. This product is produced by the bee's collecting nectar from often a single floral source, such as blueberry groves, apple orchards and heather moors. 
Work with Springfield
In recent years, the team at Apidae Honey decided to start bottling their honey. Supplying local butchers, greengrocers, market traders and shops around Hull and North Lincolnshire rather than selling solely in bulk barrels to larger honey packers. 
"I had initially been very reluctant to bottle our honey. As many of the labels available for honey are quite old fashioned and generic. So, I set out to design a clean and modern label that stood out from the traditional honey label and looked superior in quality." Said Paul Horton, Owner of Apidae Honey. 
"A friend recommended Springfield solutions as not only a reputable label printer – but also a design studio. I sent across my mock-up artwork and the designers were able to edit and adjust everything to make the labels exactly what I envisioned.  
The result was a range of premium quality labels with a clean, modern design." 
Utilising a variety of substrates including Clear PP and Silver PP, the range of Apidae Honey's products represent the quality of their products with clear, minimal yet appealing labels.  
Apidae Honey also produce limited edition, seasonal products due to the unique nature of their production methods such as Meadowfoam Honey and Phacelia Honey.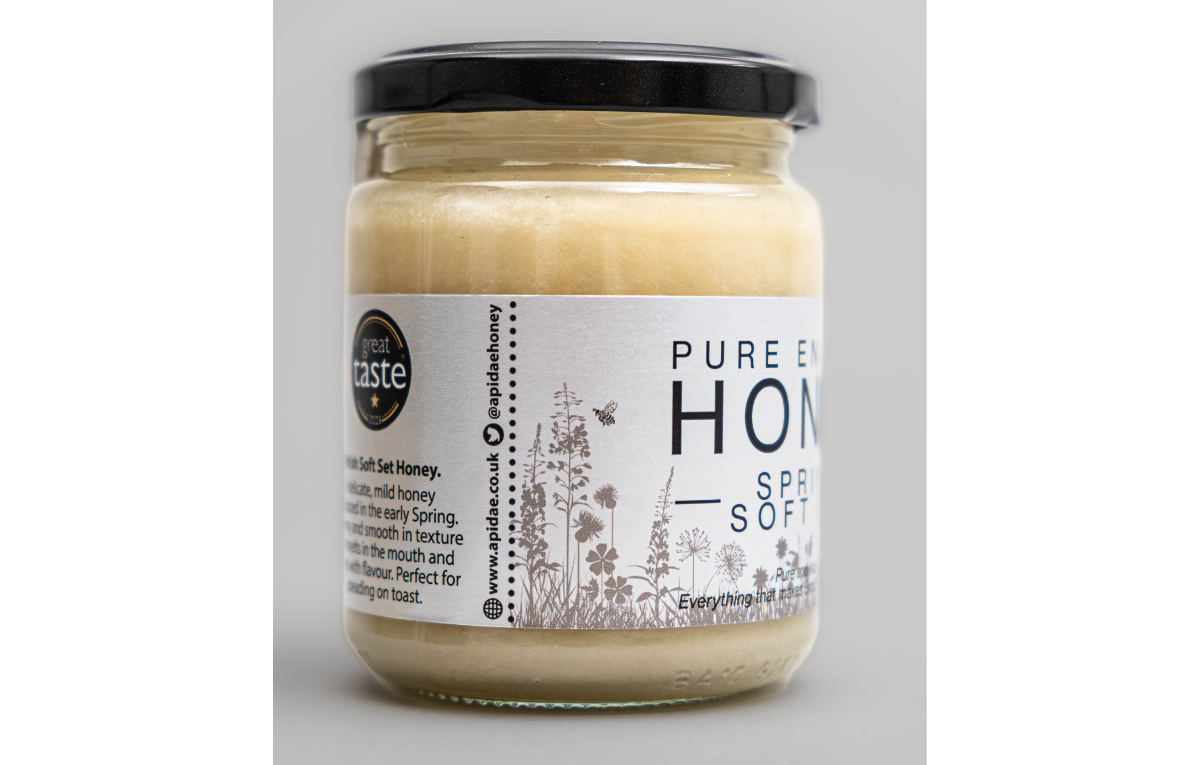 This makes digitally printed labels a perfect match for their business! 
Apidae Honey benefit from zero MOQs and fast lead times to fulfil packaging for both their limited edition and mainline products. Getting their product to market fast. Without needing to over-order and waste labels they do not need.  
"I've dealt with Springfield Solutions for almost 8 years now. All their representatives have always been a pleasure to deal with. The end product is always exactly what I hope for, and the quality is perfect." Said Paul Horton. 
To discover how digital print can benefit your brand, get in touch to discuss your project and requirements today!