Case Studies
Brewing Labels For Lincolnshire Craft Beers
Lincolnshire Craft Beers are a local brewery located in Melton Ross, a rural farming village in the heart of the Lincolnshire Wolds. Their beers are inspired by their location and the team's passion for Lincolnshire landmarks, allowing Lincolnshire Craft Beers to create an evolving range of their 'Wold's Bold'.
The business has several years' experience in casking and bottling distinctive craft beer, but recently they invested in their own bottling machine, allowing the business to bottle their beers on site.
This investment also allows Lincolnshire Craft Beers to produce limited runs, including seasonal beers and limited-edition batches. However, 2020 threw a spanner in the works, and their plans were put on hold, making the tough decision to temporarily close.
When they began bottling their own beer, Lincolnshire Craft Beers were challenged with finding ways to reduce their costs. After running into many issues when trying to produce their own labels using an at-home printer, the brewery began to run out of beer and had to delay their customers' orders.
A member of Springfield's Business Development team, Michael Preston, headed down to the Brewery to evaluate their problems and find potential solutions that we could provide to tackle the label issues that Lincolnshire Craft Beers were facing.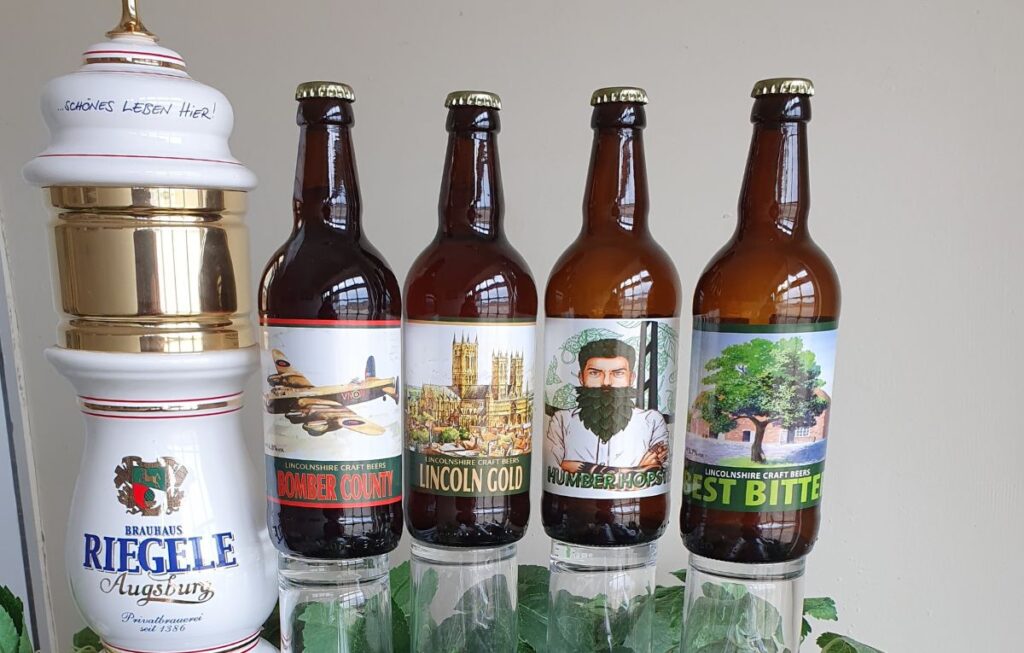 Our Digital Solution was a perfect fit for the nature of this industry, thanks to our flexibility on volume, as we have no MOQs. Thanks to our 100% Digital Print Facility, we can provide a speedy turnaround while maintaining a high-quality label for the brewery's products. Therefore, due to no Minimum Order Quantities and a maximum 5-day lead time, we can print labels for limited-run craft beers and seasonal offerings without running into the issue of plating costs.
We provided the Brewery with competitive prices, providing them with a Digital Solution to reduce their costs greatly while maintaining a high-quality label. Thus, ensuring the beers look their best for their customers in store and online.
Our Brand Management team also assisted with the Brewery's existing artwork, ensuring that it was looking its best ready for print. Within the day, we sent over the proofs ready for printing in our 100% Digital Print Facility. Within the next week, Lincolnshire Craft Beer's labels were on their way to them ready to be applied to their bottles.
Rhys, head brewer at Lincolnshire Craft Beers, said 'I was over the moon with the level of service from Springfield Solutions. I was very impressed with Michael's attitude and desire to help us out. I was amazed, as this was going to save us a lot of money over a yearly period. After receiving the boxes of finished labels to the highest quality, I got very excited about how they look on the bottles.'
If you are a Beers, Wines or Spirits company looking for a fast and efficient Digital Solution for your labels, get in touch!