Case Studies
Designer Paint Packaging with Crown Paints
At Springfield Solutions, we have worked with Crown Paints for over a decade to provide innovative packaging solutions to the renowned paint manufacturer across both our digital print and brand management services.  
For a recent project, Crown Paint's Elle Decoration Range, the company relied on Springfield Solutions for both Brand Management and Print services to ensure a successful product launch online and in-store. 
Brand Management 
Industry leading company, Crown Paints, utilise our team's in-depth expertise and knowledge in packaging and reprographics for a large portion of their artworks, ensuring that their paint packaging design remains consistent across varying sizes and substrates. 
For the launch of the Elle Decoration product range, Crown Paints utilised several of Springfield's Brand Management services including reprographics and 3D packshots. 
Crown Paints understand that artworking and reprographics are essential steps in creating packaging for their paint products. Which is why they rely on our team at Springfield Solutions for this service.  
Artworking and reprographics ensure the visual success of your packaging by maintaining consistency across colour and branding. Not only this, but this process also works to identify the print specifications for your packaging, making sure they are correct, and packaging is ready for print without error. 
Another Brand Management service utilised by Crown Paints to showcase their appealing paint product packaging was 3D Packshots. 3D Packshots are digital mock-ups created after the packaging artwork has been finalised for print to allow the brand to visualise how the final product will look, as well as to use in marketing campaigns and online.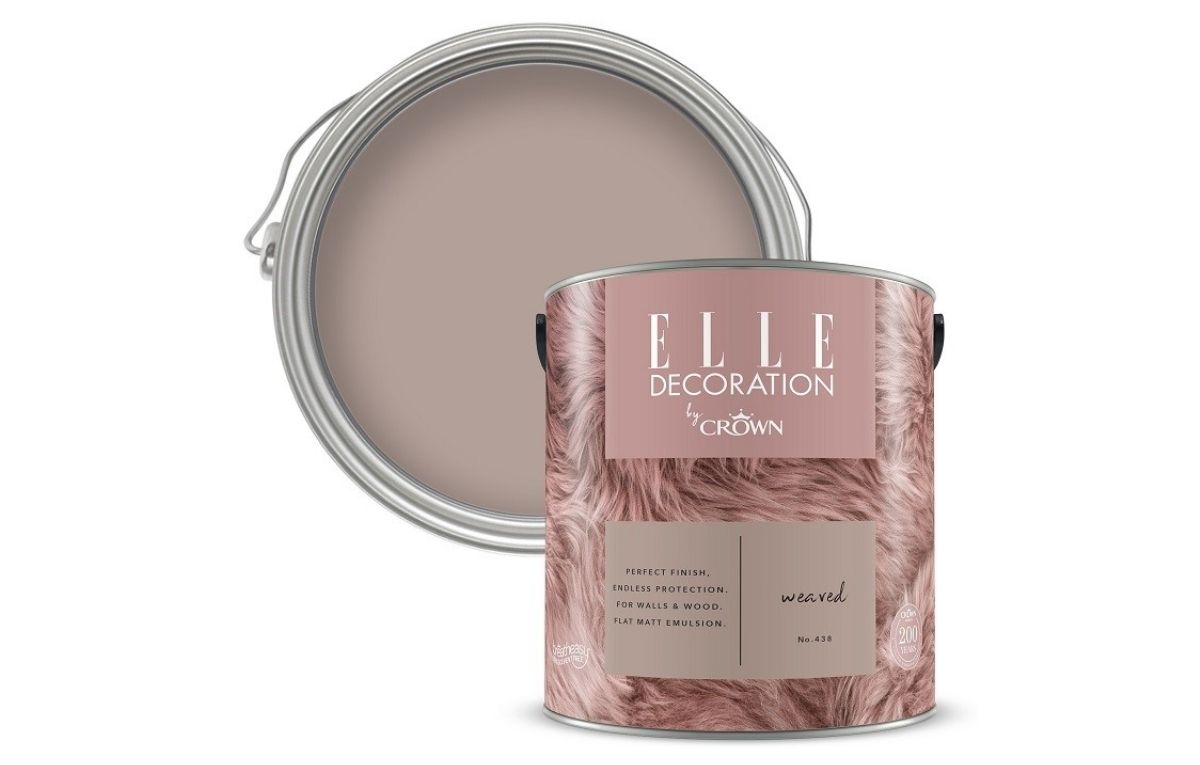 As seen above, 3D packshots are perfect for selling and promoting a product online. For example, on ecommerce websites, within augmented reality experiences and in advertising and marketing campaigns. 
Digital Print 
Crown also utilise our 100% digital print facility to print labels for their popular paint products, including the Elle Decoration range. The labels for the Elle Decoration range were printed on white PP with an overall matt varnish finish to create a sleek label appearance fit for the designer paint range. 
Digital Print allows Crown to order the labels that they require, when they require them, thanks to zero MOQs and fast lead times. 
There are a number of great benefits to digital print including; 
Zero MOQs.

 

No tooling costs.

 

Maximum 5-day lead time from receiving approved artwork.

 

Digital Embellishments.

Customisation.

 

Variable Data Printing.

 
Zero MOQs are especially relevant for paint brands, as this provides the ability to order shorter print runs, removing the need for over-ordering and large warehouse storage units for printed tins.  
No tooling costs also creates large savings, as Crown Paints have a large number of SKUs which would require a large number of printing plates if printed in a conventional way. Digital print allows Crown Paints to save time and money by eliminating the need for plates altogether. 
The incredible flexibility of our services here at Springfield Solutions continues to provide innovative digital packaging solutions that are cost-effective for Crown Paints. 
To enquire about your next paint packaging project, get in touch!