Case Studies
Digital Label Solutions for Vuba Business Growth
Vuba Resin Products, established in 2009, are a leading independent resin manufacturer supplying products to both trade and DIY customers worldwide. Vuba has 4 main product categories – resin-bound surfacing, easihold pour on stone binder, vista art resin, and VanGuard industrial flooring products.
In 2018, Vuba was a relatively small business, with 10 members of staff and a turnover of £1m. As the company has grown over the years, Vuba wanted to benefit from economies of scale with better pricing. In addition, the business required labels with an improved quality – both for application and long-term use.
Vuba moved from labels with adhesive strips on the reverse to Springfield's digitally printed labels on a roll, which Vuba currently apply to their market-leading products manually. This has saved the business a huge amount of time and money, as application of their labels is now much easier and less time-consuming.
Our 100% digital print process is a cost-effective, versatile option for Vuba which supports the growth of their business. At Springfield, we offer no minimum order quantities and a maximum 5-day lead time. Meaning the business can order the labels they need, when they need them, and receive them on time.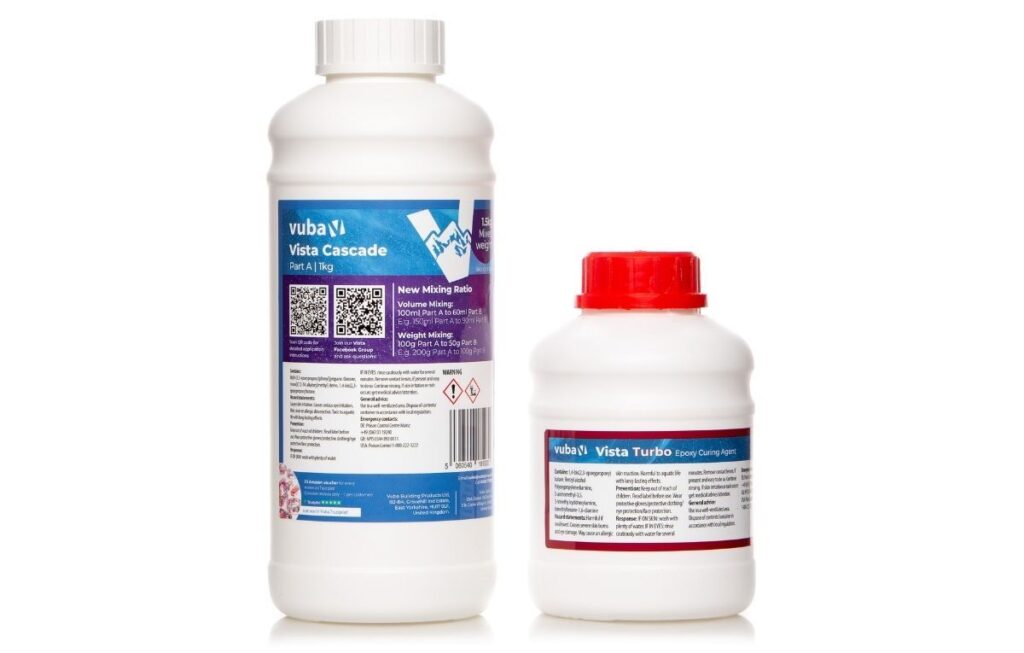 Vuba has also just placed an order for their first label applicator machine to make the application of our digitally printed labels even easier! Managing Director of Vuba Resin Products, Sean Scott, says "We are excited to continue to work with Springfield as our business expects to achieve a large growth in sales, up to £12m in 2021 with our growing team."
Sean also notes, "I found the service to always be attentive. We occasionally price check, and Springfield is always very competitive. They have never tried to creep our prices up like we've had with other label suppliers! The quality and accuracy of our labels is always perfect. Kelly Stephenson is absolutely incredible at replying to emails in 5 minutes when you need her to! I am very happy with Springfield, and regard them as a key supplier and partner in our business."
If you are looking for an efficient, digital solution for your labels and packaging, get in touch!