Case Studies
Donated Labels For Daisy Green Can of Beans for Peace
In support of Ukrainian refugees fleeing from the terrible crisis, Daisy Green have created a can of their signature coffee beans. The packaging design for the 'Peace Coffee' features the Ukrainian flag colours as well as imagery of doves to symbolise peace.
To support this cause, Springfield Solutions donated the full order of 1,000 labels for this product free of charge, in solidarity with those affected by the war in Ukraine.
The labels required a fast turnaround in order to raise as many funds towards the humanitarian aid as possible, as well as getting this support across quickly.
The labels also feature digital label embellishments with gold foiling and spot varnishes. These embellishments accentuate the packaging design of Daisy Green's new charitable product, Peace Coffee.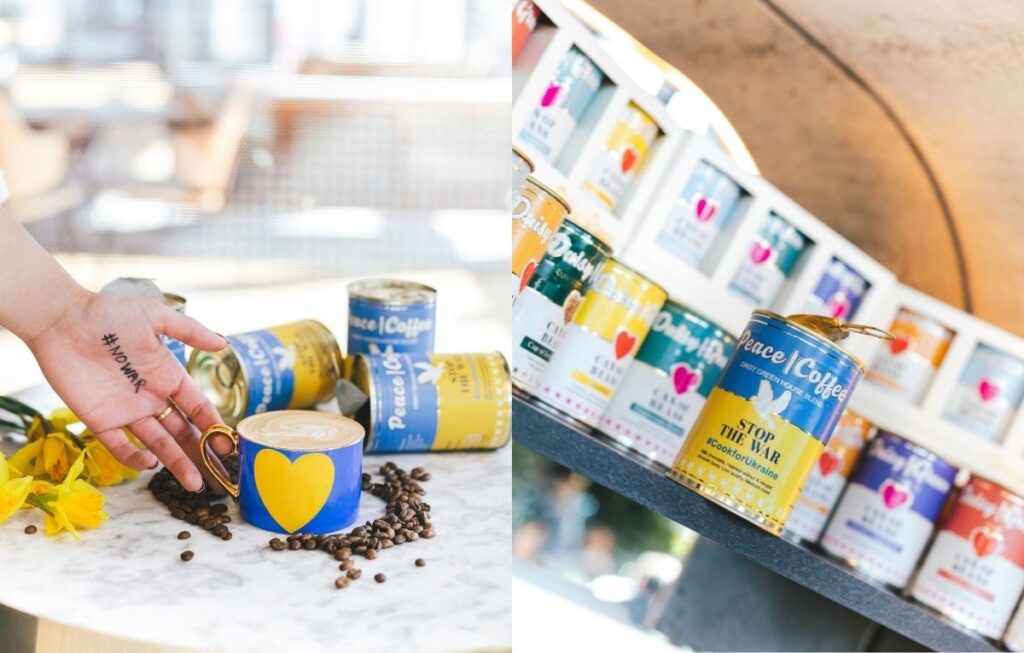 The can of the Daisy Green's House Blend Coffee is now on sale and all revenue will be donated to the UNICEF Appeal for Humanitarian Aid for Ukraine, supporting innocent children and families through this heart-breaking disaster.
This donation is on top of the brand's involvement with the Cook for Ukraine campaign. For which they are adding voluntary donations on top of all bills across their 11 café locations to raise further much-needed funds for those affected.
To order your 'Peace Coffee' visit Daisy Green's website here.