Case Studies
Dr. Will's Disrupt with Digital Label Embellishments
Dr. Will's is a certified B Corp condiments brand with the mission to make food better with their naturally sweetened, honest sauces.
The business was founded in 2017 by co-founders Will, Josh and Liam after the medical doctor, Will, was shocked to hear stories of parents covering vegetables in sugar-filled ketchup to entice their children to eat their greens. Dr. Wills' sauces aim to change the condiment space with natural, quality ingredients against the sugar-filled market leaders.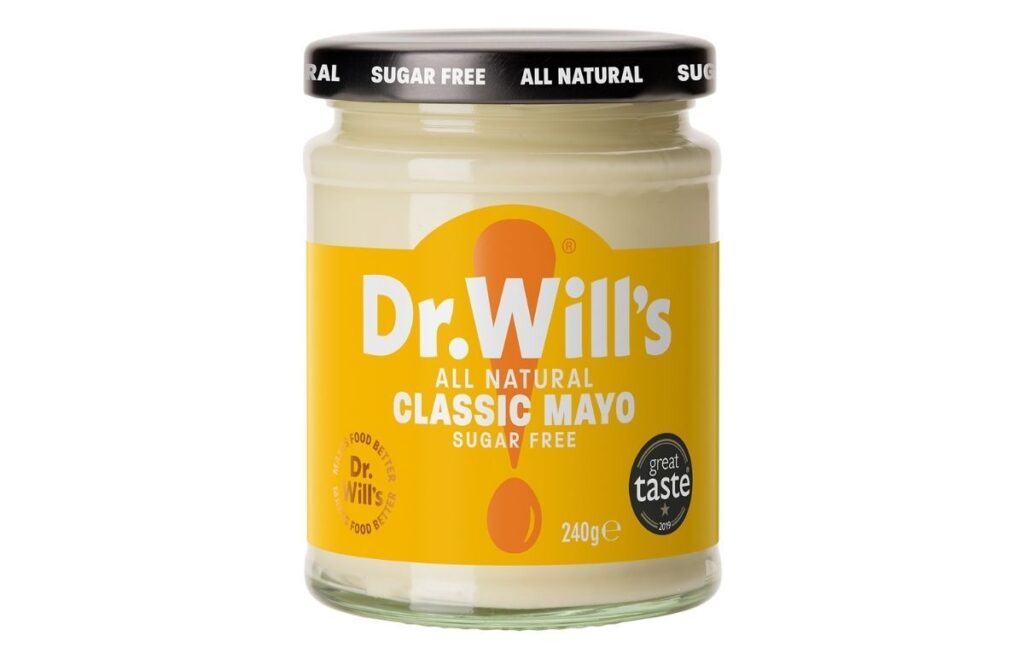 When it comes to their packaging, Dr. Will's carefully consider their choices to showcase their high-quality product while also making sustainable choices.
When Dr. Will's first came to Springfield, they previously used flexo printing methods, which did not provide them with the flexibility they needed to build their brand constantly. With an ethos of continually improving, Dr. Will's needed a label company that would work alongside the brand to evolve and enhance its packaging.
Dr. Will's have a desire to constantly test and learn to improve their brand continuously, which is one of the reasons why digital print was a perfect fit! In addition, Digital enables Dr. Will's to be completely flexible with their packaging, from trialling new designs, new shapes, new embellishments even to new label materials!
Dr. Will's previously used flexo printing for embellishments, having never found a better way until they found Springfield! Our digital solution for luxury packaging – Digital Label Embellishments – allows Dr. Will's to add gold foil and spot varnishes to their sauce packaging, accentuating label design elements for a premium look and feel.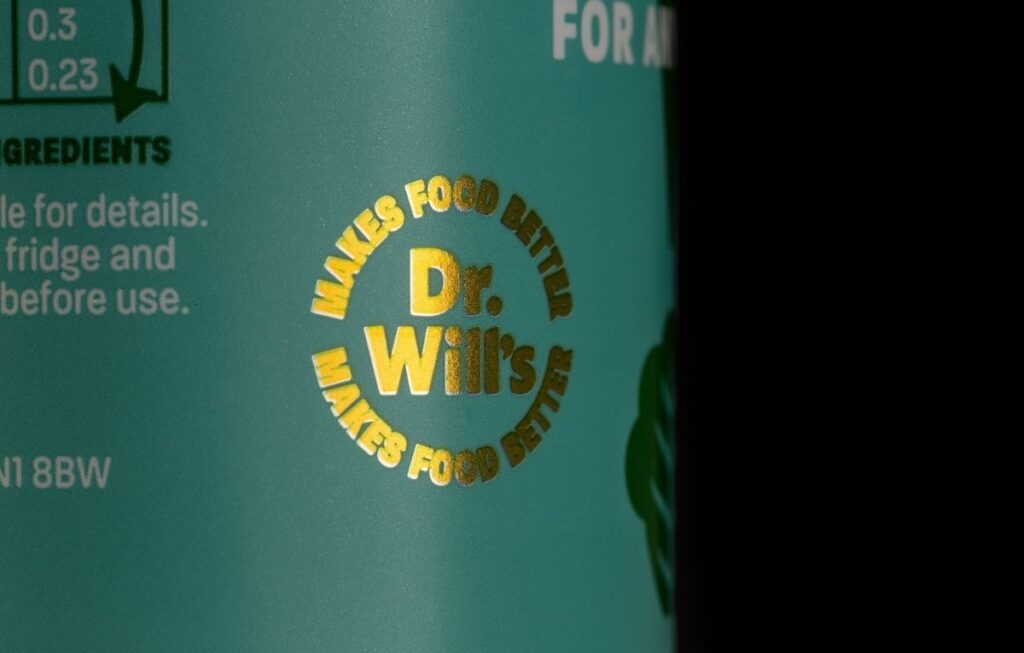 The team at Dr. Will's noted that an essential part of working with Springfield is the support received from the Springfield team. When ordering labels, our pricing matrices assist Dr. Will's in planning and managing their volumes, allowing the brand to visualise how they can grow with the visibility to look forwards.
Our team at Springfield are able to deal with any challenges that come into play quickly while also working together with us to reduce costs, try out new packaging solutions, and trial new ideas & materials!
Co-Founder of Dr. Will's, Liam White, said, "Springfield are on the forefront of innovation and work with us to find options that work better to constantly improve things, from saving on costs to improving the label with embellishments. The team care and are willing to push hard to make sure our packaging is always improving."
Our latest packaging trial with Dr. Will's is in partnership with Loop. This campaign promotes reusable packaging in Tesco supermarkets, encouraging consumers to bring back their bottles to be washed out so that they can re-enter the supply chain!
To find out more about our sustainable packaging partnership with Loop and Dr. Will's, click here!