Case Studies
Efficient Digital Label Solution for Vet-Way
We provide Vet-Way with an efficient digital label solution for their veterinary products ranging from surface disinfectants to surgical spirit and purified water. 
Who is Vet-Way? 
Vet-Way is a company dedicated to protecting animal health by supplying high-quality, compliant consumable products into the UK Veterinary market. The company manufacture and distribute a growing range of veterinary products to farms and vet practices and has done so for over 20 years. 
Digital Printing for an Efficient Process 
Before working with Springfield, Vet-Way were applying their labels by hand. These labels were being printed using conventional printing methods from printing plates and were being ordered from multiple label suppliers, making for an over-complicated packaging process. 
Vet-Way realised they needed to streamline this process, which led to the purchase of their labelling machine in 2021. The business also realised that they required a label supplier who could assist the company in transitioning their labels for use with the labelling machine, which led them to Springfield! 
"This process proved to be efficient and smooth with the help of the expert team at Springfield." Says Chris Gibbins, Quality Assurance and Process Administrator at Vet-Way. 
"Our aim was to find a label provider who could accommodate our needs for the provision of multiple label sorts in differing quantity print runs."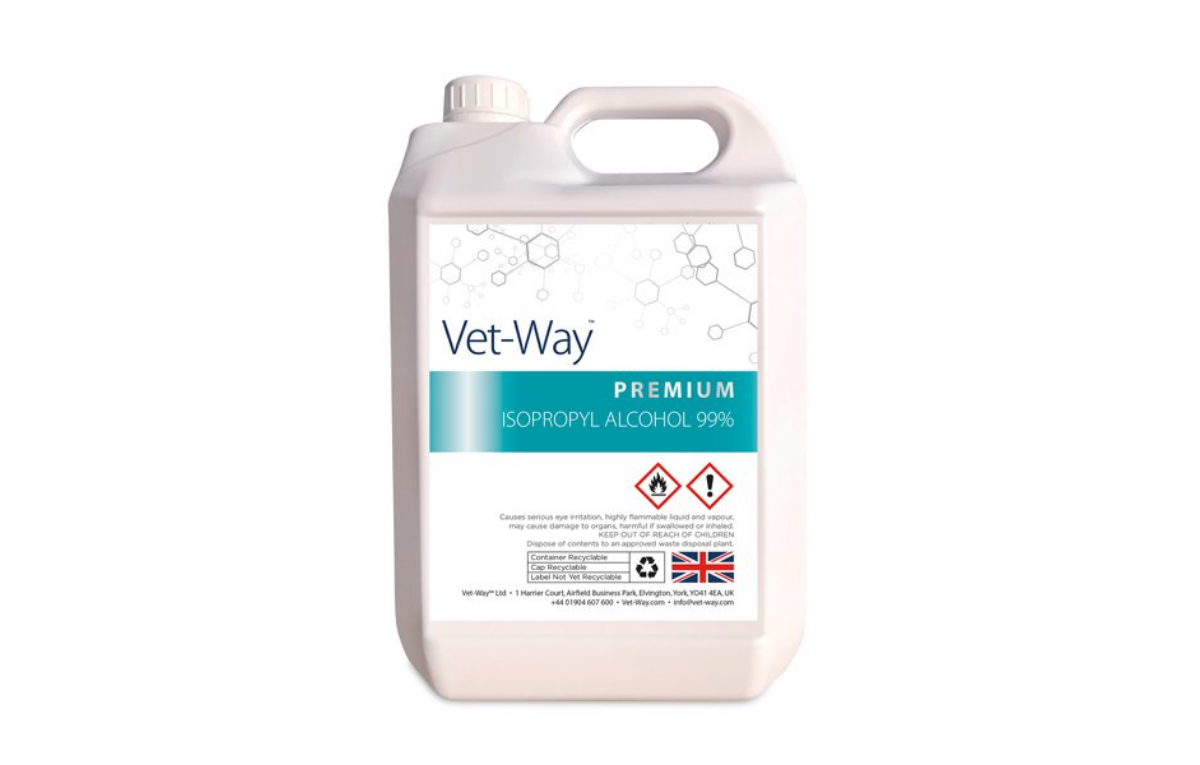 Vet-Way use our 100% digital print facility to benefit from a flexible way of ordering their labels. The business has over 100 label sorts across varying products and sizes, and digital printing means that they can simply order the labels that they require, when they require them, thanks to our zero minimum order quantity ordering. 
This results in a more efficient and flexible packaging process, without unnecessary extra costs for the customer. Not only because of zero MOQs, but also because there are no printing plates required with digital printing. Conventional printing methods require plates to be made for each label sort, adding not only extra costs, but also longer lead times onto packaging orders. 
By using digitally printed labels, Vet-Way can receive their orders fast within a maximum 5-day lead time. This allows the company to get their products to market quickly and meet demand.  
By moving their label supply to Springfield, Vet-Way were also able to reduce the number of suppliers they used! Making for an extremely efficient packaging process. 
"Working with Springfield has been beneficial due to the structured pricing and ease of the working relationship – Kelly Spivey and Michael Preston are always on hand to assist." Chris Gibbins, Quality Assurance and Process Administrator at Vet-Way. 
To discover how digital print can benefit your brand, get in touch to discuss your project and requirements today!