Case Studies
GMP Healthcare – Alcohol Free Hand Sanitisers
As we continue to Play our Part providing rapid packaging solutions for crucial organisations supplying critical products. We are delighted to share with you our latest case study, GMP Healthcare.
GMP Healthcare describe themselves as 'Makers of Good Disinfectant Products'. The Hull-based company supplies a global market with their innovative products. They are also one of a number of companies that answered the government's call for an increased supply of Hand Sanitisers, many of which we are also working with to help fulfil demand, including Macphie  and HBD.
However, GMP Healthcare's hand sanitisers are unique due to the fact that they do not contain Alcohol, free from fragrance and toxic chemicals. These hand sanitisers can be used against a wide range of viruses and bacteria, including COVID-19. Because of this, GMP Healthcare's product was approved by the Government's COVID-19 task force management team. This lead to Springfield's name being forwarded to the task force management team as GMP's vital partners to launch and provide critical products in a timely manner to fight COVID-19.
For their new product, GMP Healthcare introduced a new brand – Aseptic.
We were approached by GMP Healthcare when they were initially looking to bring Aseptic to life. The company was originally looking for a rapid turnaround on their products, including their packaging and labels.
From the initial order to the delivery of labels, the total time taken to complete this process was less than 48 hours. Due to the rapid turnaround for the labels, GMP Healthcare has been able to increase its capacity to produce Aseptic products. That has led the company to order over 100,000 more labels over the last few weeks.
Due to the significant demand from across the world for GMP Healthcare's alcohol, fragrance and toxic chemical-free products, they have now introduced a number of other products under the Aseptic brand:
Clothing Detergent
Nasal Spray
Mouthwash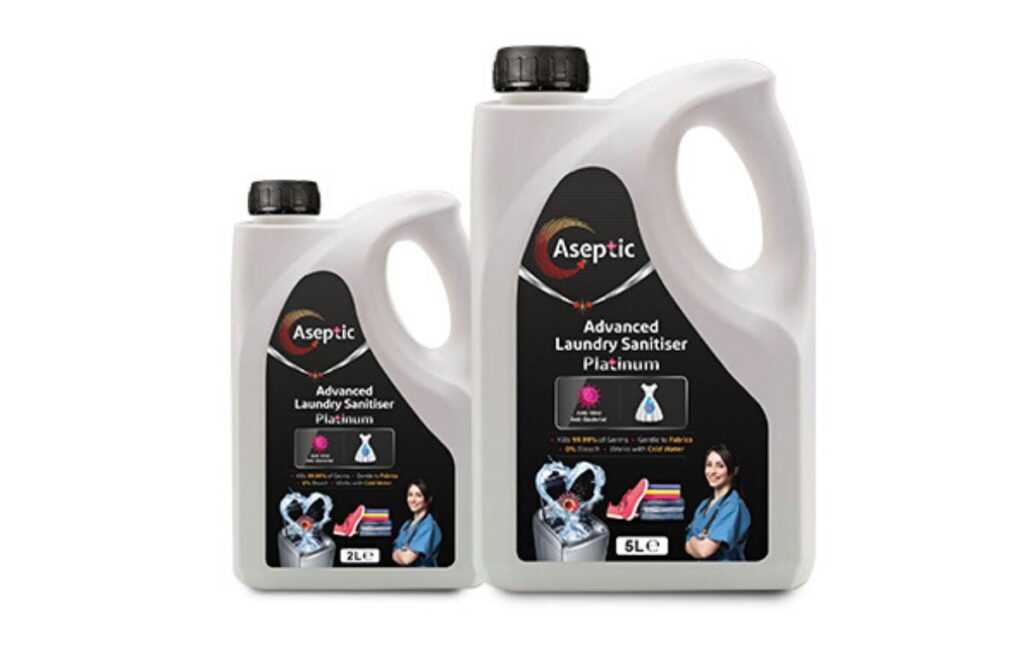 As always, we have been able to react quickly to our customer's demands as we are a 100% Digital Printer which means no printing plates or long setup times usually associated with conventional printing. The quick reaction is a tremendous benefit for the customer particularly when they are doing their utmost to protect their customers from COVID-19. So much so, Giby George, Managing Director of GMP Healthcare stated "Many thanks for your timely support. Every hour you fast track helps another key worker to get our product one day early to protect them! Together we can introduce products to help our communities to fight against COVID-19." 
If you are experiencing a surge in demand and would like to speak to us about your packaging requirements, contact us here.