Case Studies
Digital Labels for Natural Health Supplements – Inner Purity
We work with Health & Wellbeing company, Inner Purity, to print labels for their rebranded supplement products. Focussing on using digital label embellishments to enhance their new packaging. 
Who is Inner Purity?
Inner Purity's origins were rooted in a need to solve a chronic health problem, naturally. This became the company's mantra: to promote health and well-being with the best ingredients and no hidden nasties that may have negative outcomes.
The co-founders embarked on a journey to offer a range of products that deliver real-life results. They believe that by taking a natural approach to health, people can achieve optimal health and live their best lives.
Inner Purity is committed to helping people achieve their health goals through natural means. With their range of supplements, remedies, and protocols, they hope to make a positive impact on people's lives and help them achieve a higher level of wellness. 
Working with Springfield Solutions
As the business underwent rebranding and expanded their product range, they were on the search for a reliable partner to print high-quality product labels.  
"We heard a lot of good opinions about Springfield Solutions from other businesses we worked with, hence we decided to give it a try. It was a good decision, indeed!" says Grahame Layhe, Co-Founder & Director. 
Some of Inner Purity's supplement products are quite revolutionary. As they expanded their offering, it was important to test the market first by manufacturing small batches of new products.
Therefore, our digital packaging solutions, which provide fast lead times of a maximum of 5-days from artwork approval and zero MOQs, were a perfect match! 
"Digital solutions from Springfield allow us to transmit our brand ethos and products through clear, recognisable, quality colours and effects to create a clean and fresh look in a recyclable label and bottle package – all this with initially low order quantities." says Grahame Layhe, Co-Founder & Director. 
For the rebranded product range, Inner Purity chose a matt laminate with a spot varnish. This digitally printed spot varnish accentuates the label design. Creating appealing packaging for their products.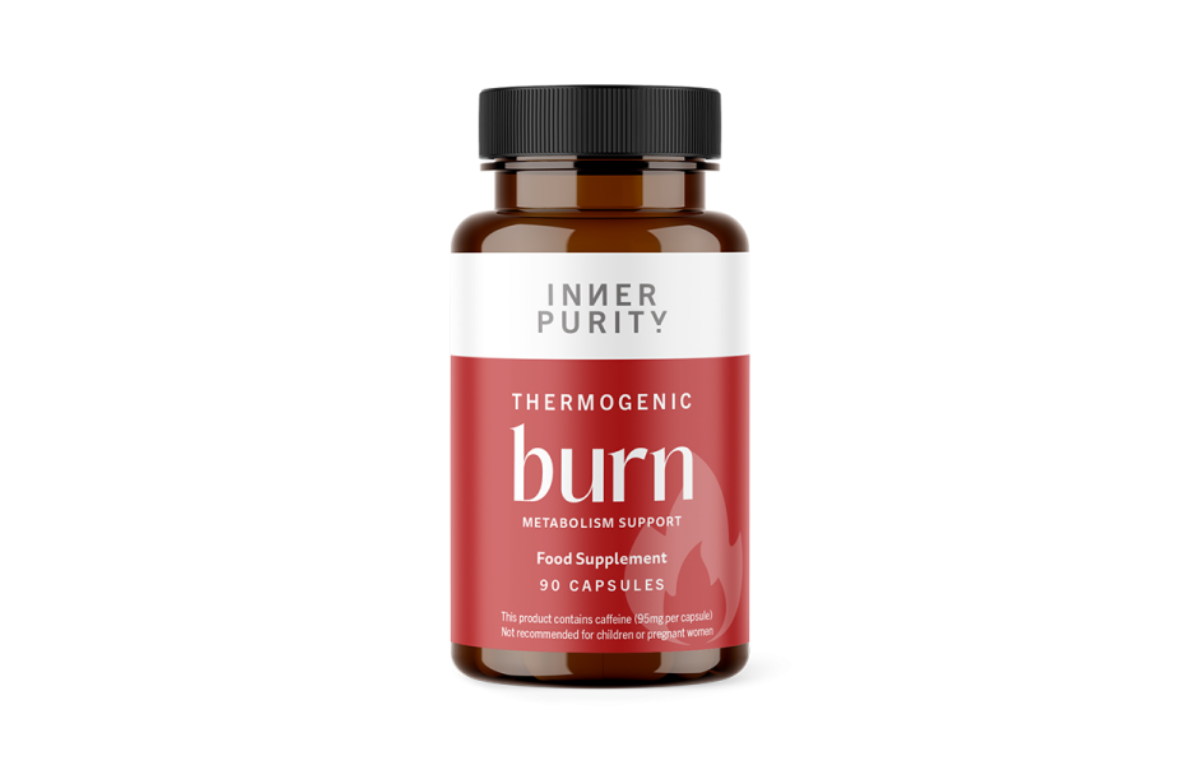 "Since the very first contact, customer service was prompt, friendly and very professional. All our orders were dealt with effectively and we do praise a really quick order turnaround. We recently started to use the Web4Labels system, and it further speeds up the process of label approval and ordering." says Grahame Layhe, Co-Founder & Director. 
"Our independent retailers and customers have commented how the label and brand work synergistically with our formulations: clean, simple, quality products that are easily recognisable and give the consumer a prequel to how the product will enhance their life.  
We believe first impressions are the most important aspect to gain consumer trust prior purchase, then the effective product speaks for itself and ensures brand confidence. Our labels printed by Springfield Solutions definitely helped us with this first impression challenge." 
Are you looking for an agile digital label printing solution? Get in touch to discover how we can enhance your packaging today!