Case Studies
Labels for Self-Love Beauty Products – Mallows Beauty
Mallows Beauty, founded in 2020, is a self-love beauty brand focused on promoting positivity through its products. Tired of the pattern of beauty brands marketing their products based on lies and false cures to 'fix' an insecurity, Laura, the owner of Mallows Beauty, wanted to create a brand that focused on feeling amazing from the inside out. The beauty brand does this by celebrating body positivity through their catalogue of self-care products.
Mallows Beauty's product offering currently includes body scrubs, mud masks, bath bombs and sanitisers, to name but a few! Each product also features a range of scents, including the bestseller, coconut & coffee body scrub. Mallows Beauty were looking for a reliable label printer who could provide cost-effective, high-quality labels across a range of their products and scents in a timely manner.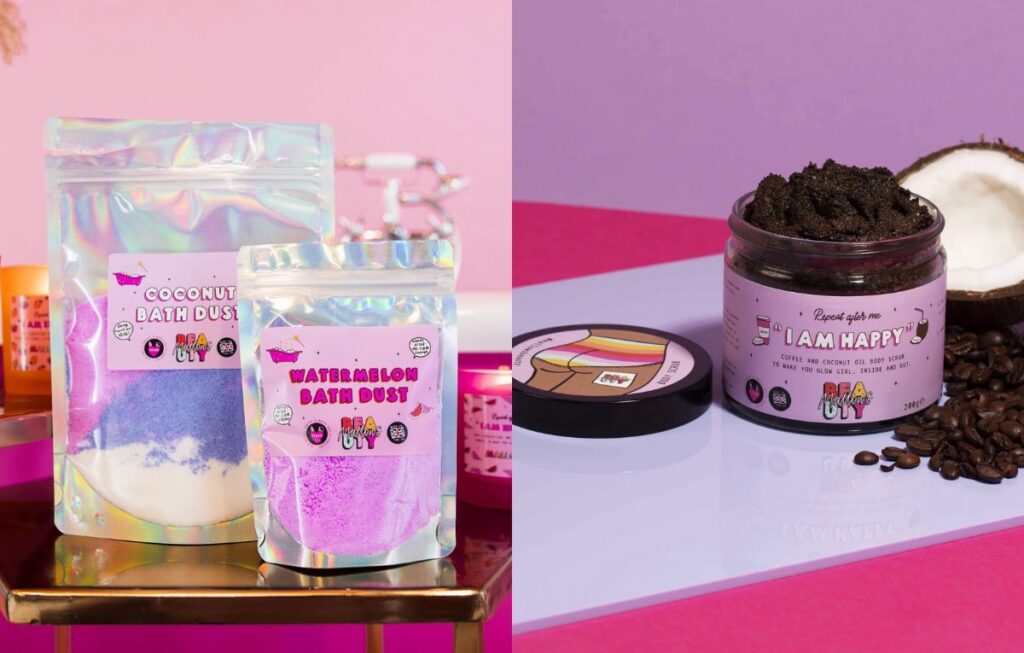 Thanks to Springfield's 100% Digital Print capabilities, we could turnaround high-quality labels quickly for Mallows Beauty, catering to the consumer's demands throughout the COVID-19 pandemic. We also ensured that the pastel colours featured on the brand's packaging artwork were represented accurately thanks to our Brand Management department's Colour Management.
Our 100% Digital Print Facility ensures that labels can be ordered with no minimum order quantities, so an order of any size can be fulfilled. Therefore, allowing complete flexibility for businesses depending on their consumer's demand. Not only that, but thanks to our digital process not requiring tooling as with traditional methods, costs are also greatly reduced, and multiple artworks can be printed in succession with shorter lead times.
Brand Owner Laura Mallows said, 'We get lots of compliments on the product packaging, the customers love them! The high-quality labels carry the colours of the product designs really well and they are delivered in a timely manner.'
If you are a Beauty, Cosmetics & Personal Care brand and think you could benefit from Springfield's Digital Printing Capabilities, get in touch.