Case Studies
Digital Label Solution for Globally Supplied Paint Products
We work with Linemark to supply digitally printed labels for their water-based paint products. These products are shipped to 50+ countries to provide line-marking paint for world-class sports stadiums. 
Who is Linemark?
Linemark UK Limited, founded in 1995, are a manufacturer of 100% water-based paint. The business began supplying these paints to local sports clubs.  
Linemark continues to supply a wide range of line-marking paint and machines to local authorities throughout the United Kingdom.  
The company also supplies products to professional clubs including the Rugby Football Union and most Premiership football clubs including Chelsea, Everton, Liverpool, Manchester United, and Tottenham Hotspur. Other venues that use Linemark's products include the London, Glasgow and Manchester Velodromes.  
In addition, through world-wide distributors, Linemark supply paint and machinery to 54 countries on all 5 continents including world-class stadiums in Australia, Spain, Portugal, Uruguay, Germany, France, South Africa. The business supplied paint for the recent Champions League finals in Berlin, Kiev, Madrid and Lisbon resulting in its second Queens award for international trade. 
Working with Springfield
Previously, Linemark were printing their labels in-house. However, their label volumes grew too large – meaning it was no longer cost-effective to print in-house. 
Linemark also previously used a conventional printer. However, the use of printing plates meant any label changes were costly. These issues lead them to switch to digital label solutions with Springfield! 
We currently supply Linemark with digitally printed labels across 28 product sorts. Including labels with language variations and size variations. As these are printed digitally, no plates are required. Which makes for a much more efficient process.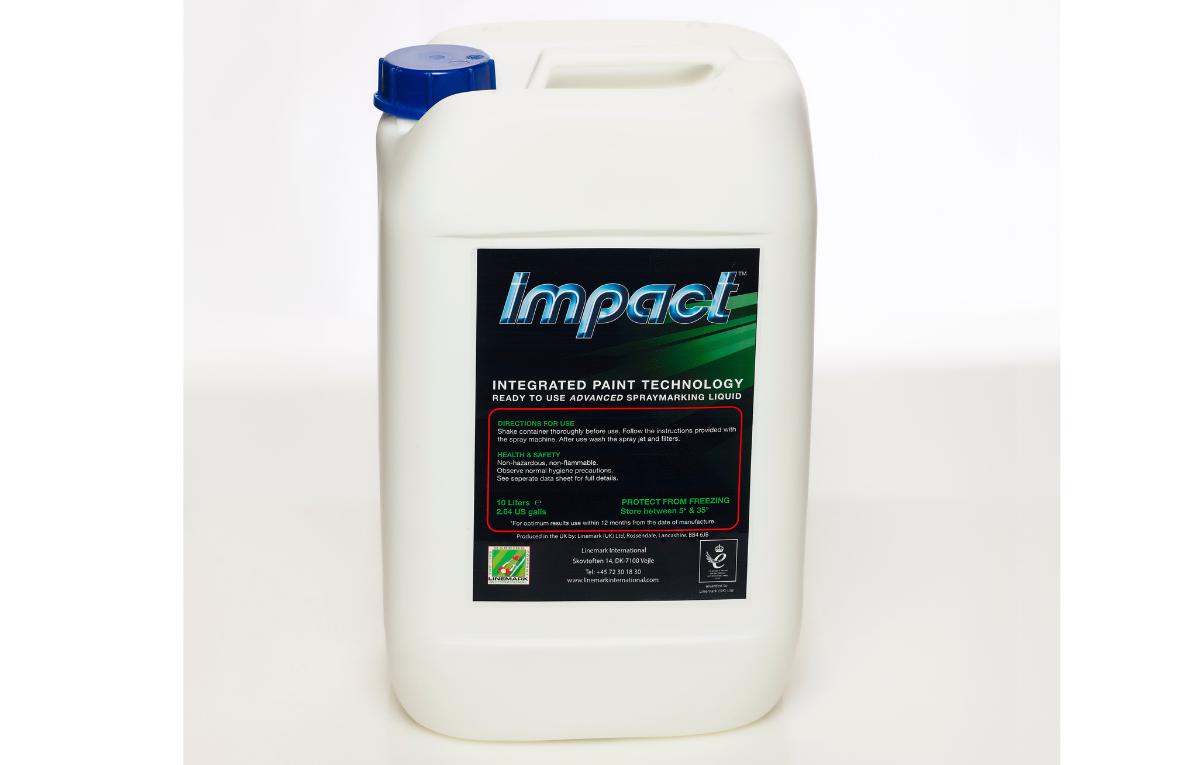 These labels are also supplied within a maximum of 5-days from approved artwork. This fast turnaround time enables the business to quickly respond to their customer's needs – getting product to market fast. 
This, paired with zero MOQs, enables Linemark to make changes to their existing labels quickly. This is essential for their packaging as logo changes and language amendments are frequent for the business, as their products are supplied globally into over 50 countries. 
'The customer service and support has been amazing' says Peter Marland, Purchasing HR Manager. 
Are you looking for a digital label solution for your product? Get in touch to speak to our team about improving the efficiency of your packaging method today!