Case Studies
Luxury Packaging for the Consumer Market – Mr.P
We produce both digital, and luxury digital packaging for Mr.P's range of products across their Ingredients and Health range to help the parent company, Healan Ingredients, appeal to the consumer market. 
Who is Mr.P? 
Healan Ingredients, the parent company of Mr.P, are one of the UK's leading food ingredient suppliers. Their product portfolio includes a range of gelatines, vegan gelatine alternatives and collagen powders developed for a variety of applications. 
The Healan Ingredients side of the business primarily operates business to business in large quantities, so they wanted to create a brand for the B2C market. This was when sister companies Mr.P Ingredients and Mr.P Health were created, allowing the brand to supply their high-quality health and wellbeing products to the consumer market.  
Mr.P Ingredients supply smaller quantities of gelatine and hydrocolloid ingredients to home bakers and restaurants, while Mr.P Health focuses on providing high-quality collagen products to Health and Wellbeing customers. 
Work with Springfield 
The relationship between Springfield Solutions and Mr.P started at the beginning of 2021. To begin their digital packaging journey, we provided the company with a range of label material options to trial in order to achieve the desired packaging outcome. These options were based on the information provided by the team at Mr.P, notably the specifications of the pots that the business planned on using for their products. 
These initial packaging trials allowed the business to experiment with colour, material, and dimensions across their varied sizes of products, ensuring that they could achieve the best possible outcome.
Mr.P Ingredients 
The Mr.P Ingredients brand, which targets its products to chefs with ingredients such as gelatine and corn flour, was the first label project. These labels were printed on the standard white PP label material with a high-tack adhesive. The high-tack adhesive was picked from several adhesive options that were trialled to suit the business' application process.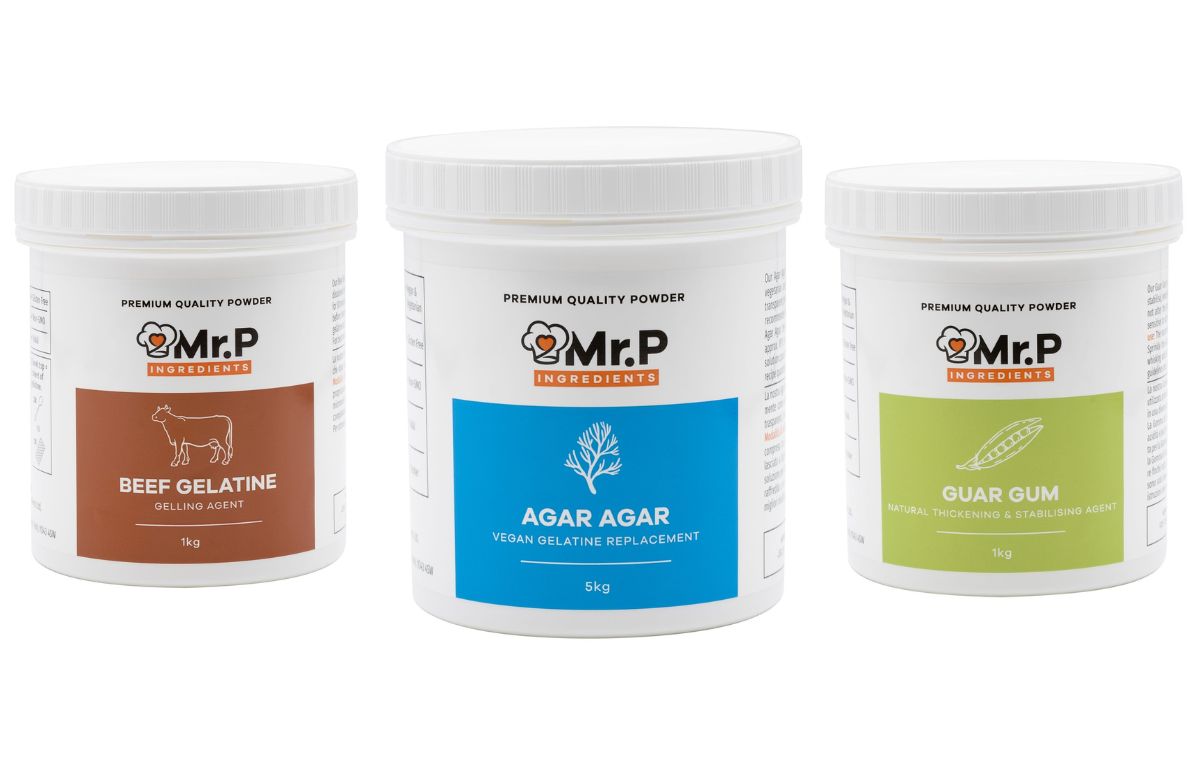 Each Mr.P Ingredients product comes in 5 different sizes, 100g, 250g, 500g, 1kg and 5kg. This range of sizes and SKUs makes digital print a perfect match, thanks to the versatility of no MOQs and no tooling costs. This means that Mr.P does not need to over-order with high minimum order quantities. Instead, they can order the labels that they need when they need them and receive them fast, thanks to maximum lead times of 5-days.  
Mr P Health 
Following the development of the Mr.P Ingredients product packaging, the company later developed the Mr.P Health brand, focussing on the health side of the business, selling products such as pure and marine collagen which are available in 400g.  
These labels required a more premium look to reflect the high-quality of the product, and its market position. For this, we supplied multiple proofs and trials to assist the company in achieving the final desired luxury packaging appearance.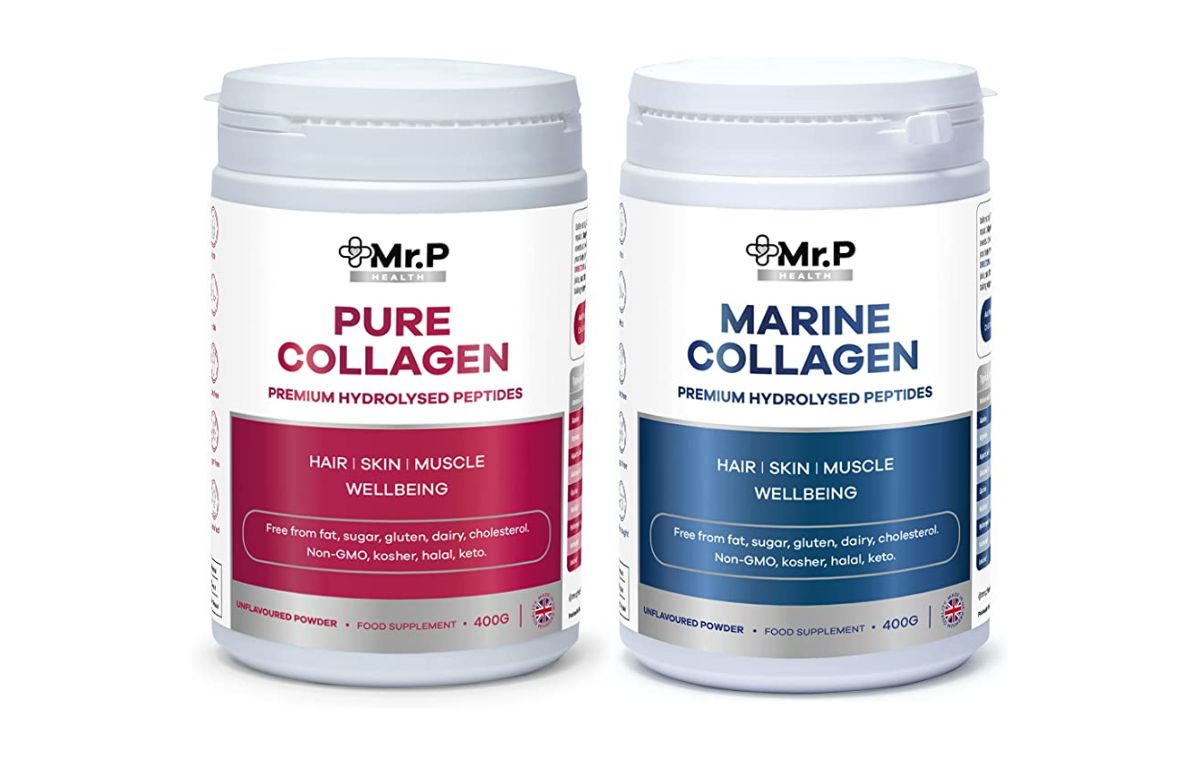 After multiple trials, we decided on a silver PP material to achieve this premium packaging look for the Mr.P Health product labels. The luxury metallic effect on the labels helps the brand to appeal to consumers by conveying a premium look and feel that matches the product as well as creating a point of difference from competitors.  
"I am very happy about the relationship with Springfield, we always find a solution, which is good for the business." Daniele Mannini, Manager at Mr.P Ingredients & Mr P Health. 
To find out more about how our Digital Print services can benefit your brand, get in touch!