Case Studies
Millhouse Distillery Case Study
Born in 2018, Millhouse Distillery is a Yorkshire based company specialising in the production of Kingtree Premium Hand Crafted Gins. Millhouse Distillery launched their first product, a premium dry gin back in 2018 and have not looked back since!
When initially setting up the business, Millhouse Distillery was looking for a trusted supplier to print and deliver their labels. Due to the commercial nature of the Alcoholic Beverage industry, they knew they needed a supplier who could regularly deliver what was required on time.
After hearing about Springfield in the past, John Cook, Founder of Millhouse Distillery reached out to us and discussed the possibility of Springfield becoming their label supplier.
After initial discussions, an agreement was made and we began to work with Millhouse Distillery to fulfil all of their label requirements. So far, the team at Millhouse are very happy with their service.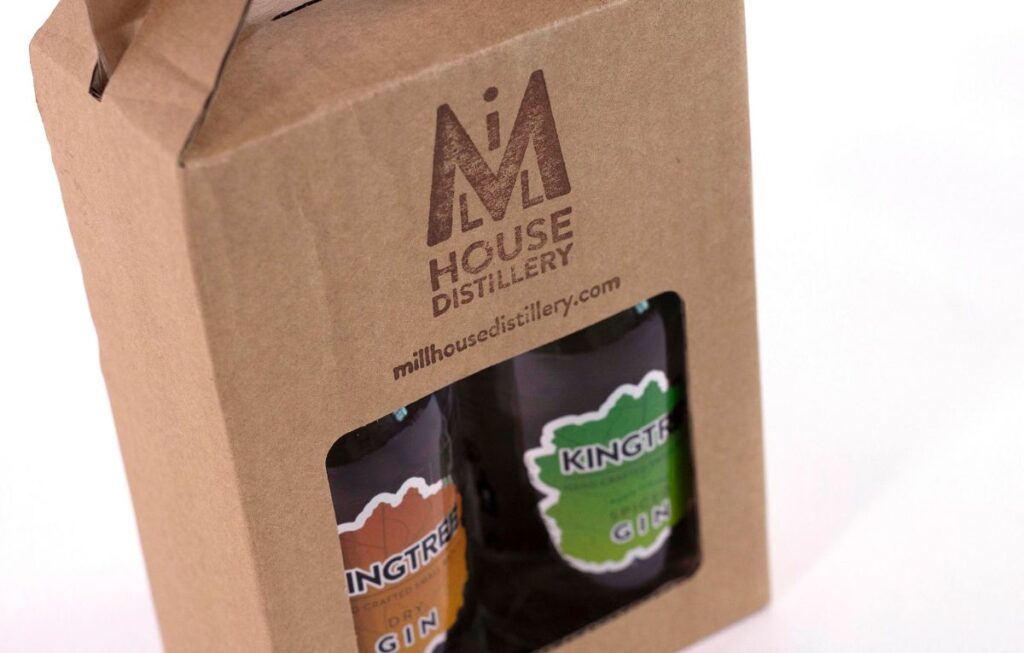 Talking about working with Springfield, John said 'The main unique selling point that we have experienced with Springfield Solutions is their responsiveness. They have deep knowledge on alcohol packaging and the team has a fast and easy flow of information which is great.'  To see an example of our customer service, check out our sales team Vlog that featured Millhouse Distillery. 
Following the release of our brand new Premium Packaging service, Millhouse Distillery is now starting to integrate digital Embellishments by adding silver foil to their labels. Certainly, exciting times ahead for the brand and we can't wait to continue to provide labels with excellent service! If you are in the Beers, Wines & Spirits market and would like to find out more information about our latest Premium Packaging innovation, please click here.