Case Studies
Packaging Mock-ups for Swizzels
Our latest case study comes from British sweets company – Swizzels Matlow. Swizzels is the UK's largest family-owned independent sugar confectionery business and one of the few confectionery companies to still manufacture sweets in the UK. The company makes a range of well-known products including Love Hearts, Refreshers, Drumstick Lollies, Rainbow Drops, Double Lollies and Squashies.
To celebrate 90 years of sweet manufacturing, Swizzels invited their fans to put forward their 'Sweetest inventions' – The winner, voted by the public was Great British Puds. The sweets themselves are a combination of flavours of four classic British Puddings – Sticky Toffee Pudding, Lemon Meringue, Rhubarb Crumble and Apple Pie & Custard.
Once the winner was chosen, Swizzels wanted to prototype the packaging to show the final product to customers around the UK.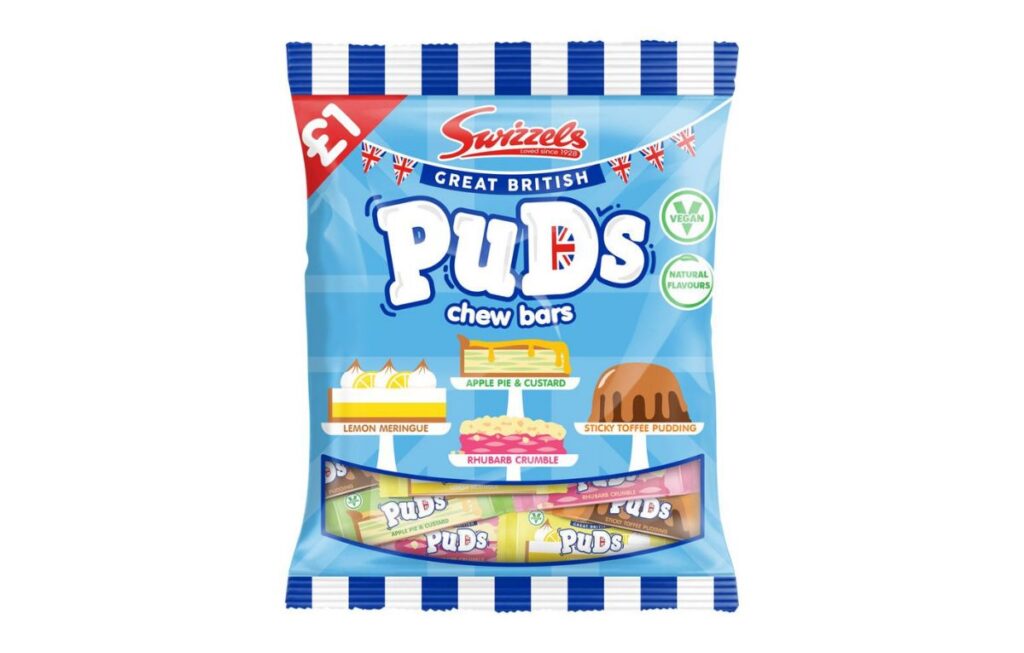 That is why they got in touch with Springfield's packaging Mock-up Department, Mock>it. Samples were made of both the bags and the individual chew bars so that they could be put into presentation boxes and mailed to customers.
Great British Puds was well received by customers and achieved national distribution.  The launch was supported by a national television campaign as well as PR, social media and sampling throughout the summer.
Our Packaging Mock-up department, Mock>it allowed Swizzels to present their exciting new product to key decision-makers quickly, effectively and cost-effectively. Mock>it creates short-run packaging mock-ups that enable your brand to make an informed decision, like Swizzels, on your next packaging re-launch or new product development.
To find out more information about our packaging mock-ups service, click here.