Case Studies
Luxurious Labels for Herbal Supplements – Primal Alchemy
We work with Primal Alchemy to provide luxury, digital labels for their high-quality herbal food supplement brand. 
Who is Primal Alchemy?
Primal Alchemy is a visionary holistic health brand that sells herbal food supplements, rare crystals, and health technologies.  
The business was formed in 2016. Beginning firstly, by selling a self-formulated whey protein superfood powder in the U.K.  
As of 2023, Primal Alchemy now sells over 15 self-formulated herbal supplements which they also export out to the EU and Australia, giving the business a global presence in both e-commerce and physical retail.  
Work with Springfield
The team at Primal Alchemy were initially introduced to Springfield through a natural health & food expo. This meeting was followed up on after continuous disappointments and frustrations experienced with previous printing partners.  
Primal Alchemy is a premium brand with luxurious yet progressive packaging. Their labels have always been an important focal point of their branding strategy and customer experience.  
Therefore, the team saw the true importance of entrusting the successful execution of their high standards and vision for success on the correct printing partner moving forward.  
Thus, the switch to Springfield as their supplier began!  
"What we liked about Springfield was the ease of communication with the team, which makes exploring the wide spectrum of customisable options available as easy and as clear as can be." Says Chris Storey, Director at Primal Alchemy. 
Our innovative packaging solutions have allowed the business to add extra appeal to their labels.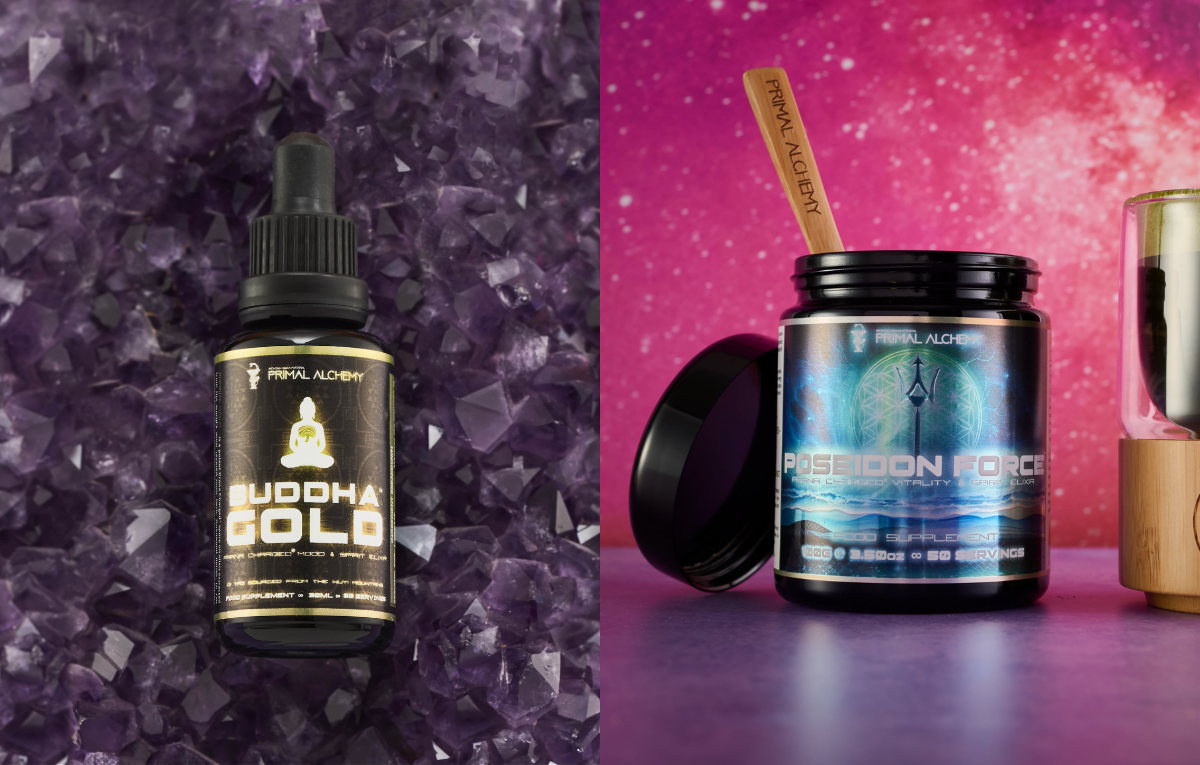 Digital label embellishments enhance the artistic design of their supplement packaging by adding digital spot varnishes and printing a mixture of both metallic, gloss and matte effects. 
These capabilities were not available to Primal Alchemy with their previous suppliers, making this a particularly valuable service we could provide to the business.  
By using a digital print service for their labels, the business also benefits from zero MOQs and fast lead times. In addition, this creates a flexible packaging solution whereby the business can order the labels they require when they need them without having to either over-order or wait lengthy times for delivery. 
"We had a great customer journey throughout the entirety of the service provided. From conception to completed execution of the job. Overall, we are very happy to recommend Springfield Solutions to anyone looking for a highly professional and capable partner for your printing needs." Says Chris Storey, Director at Primal Alchemy. 
Are you looking for a digital label solution to enhance your packaging? Get in touch!