Case Studies
Prototype packaging to leave your taste buds tingling
Entrepreneur Paul Whyte has scoured the earth searching for flavours to make his taste buds tingle.
But when he wanted some mouth-watering mocked-up packaging, he was able to find it a little bit closer to home.
Manchester-based Paul is the creator of on-the-go food brand Str-eats, which takes street cuisines from around the world and uses them as the basis for tasty, savoury pastries.
He contacted us earlier this year when an important food trade fair was looming, because he needed attractive prototype packaging producing, and he needed it fast. 
Paul said: "Our products are starting to whet the appetite of some well-known industry players, but we needed to ensure when we took them to the trade fair they would look fantastic.
"So after discovering Springfield Solution's mock>it service online, I immediately got in touch with the company.
"Springfield were fantastic. They fully understood the brief and had the ability to produce the mock ups in small numbers, meaning I didn't pay for any more than I needed.
"The end result was brilliant and certainly helped us create even more buzz at the trade fair, and get new enquiries."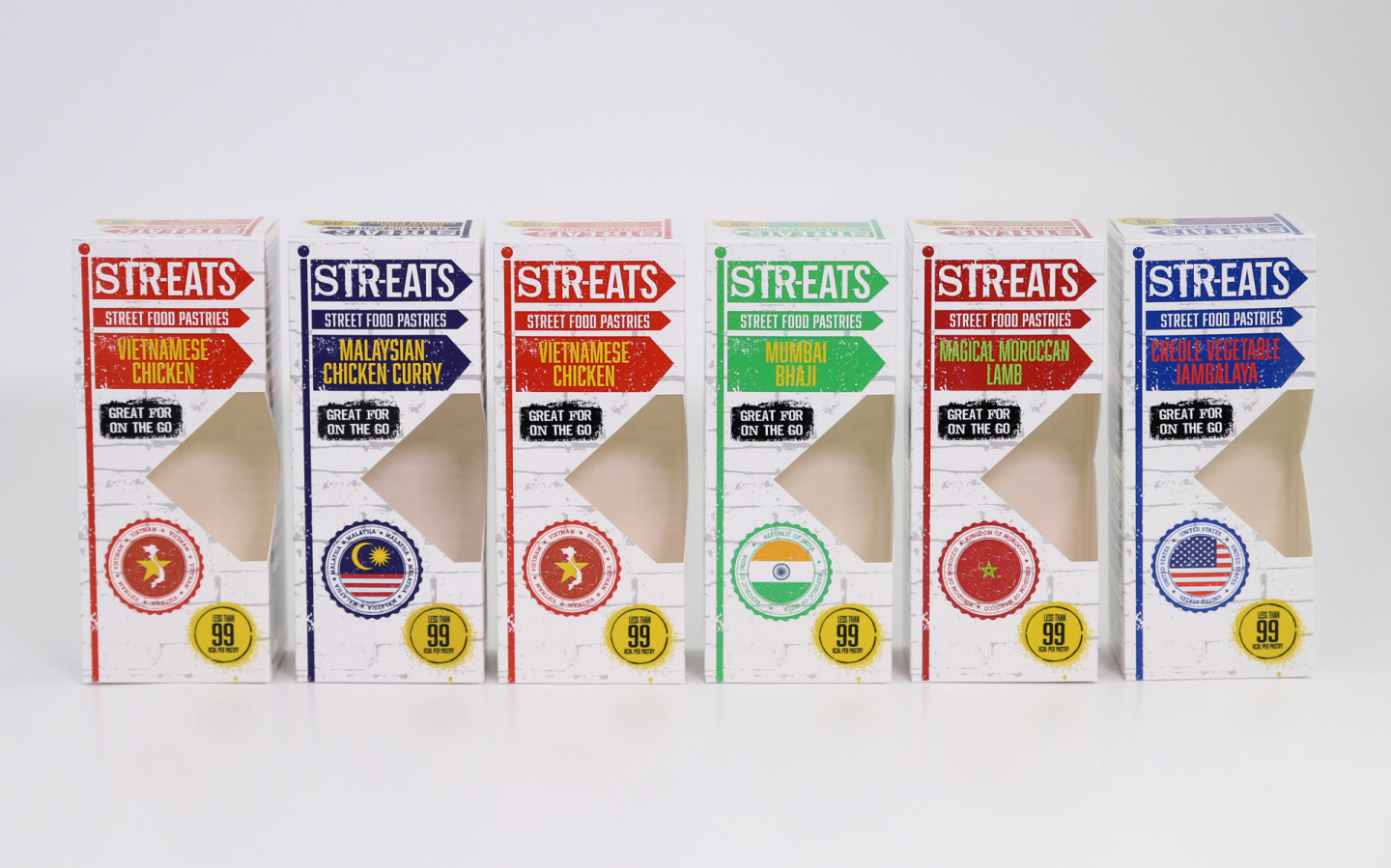 Matt Dass, joint managing director of Springfield Solutions, said mock>it, which is underpinned by the company's expertise in digital printing, was the perfect solution for jobs like this one.
He said: "Because mock>it utilises digital printing, you can create as many or as few packaging samples as you require. Unlike traditional printing methods, there is no minimum order quantity.
"This means we can print one or two versions of the packaging, and if it is not quite right, tweak the design and reprint with no fuss, which is exactly what we did for Paul.
"It is these abilities that make it such a valuable service to brands in the product development and marketing phases."
Springfield Solutions produced packaging for each of Str-eats flavours – Brazilian Beef, Moroccan Lamb, Creole Veg, Mumbai Veg and Vietnamese Chicken.
The products were created by Paul after a 'lightbulb' moment, which inspired him to want to share his international culinary experiences with other people.
That was the inspiration for Str-eats, which will see its official launch early next year.
Matt wished him the best of luck with his venture.
"We're certain Str-eats will be a big success and wish Paul all the best. We're sure he'll earn the tasty slice of the quality convenience food market that the products obviously deserve."
To find out more about our short run packaging prototype service, get in touch.