Case Studies
SASO® Innovates Liquid Science's Aerosol Packaging
Who Is Liquid Science?
Liquid Science are a forward-thinking chemical and aerosol manufacturer with an enterprising team of product development experts backed by over 82 years of manufacturing, logistics and compliance experience.
From their beginnings as a chemical distributor, Liquid Science places product development and manufacturing at the forefront of what they do, supplying thousands of high-quality aerosol and chemical contract fills to various market sectors. With a focus on providing the highest quality British manufactured products and providing in-depth support and expertise to their clients.
Working with Springfield Solutions
Liquid Science came to Springfield Solutions looking to enhance their aerosol packaging for both themselves and their customers with an importance of keeping costs and MOQs at a manageable level for all parties.
At Springfield Solutions, we utilised our 100% digital capabilities to support Liquid Science in transitioning from litho printed cans to SASO®.
SASO® is our Self-Adhesive Shrink-On label, which is designed with Aerosol brands in mind. SASO® provides seamless, full-height, 360-degree coverage for Aerosol cans. This enables Liquid Science and their customers to produce high-quality decorated cans for their aerosol products.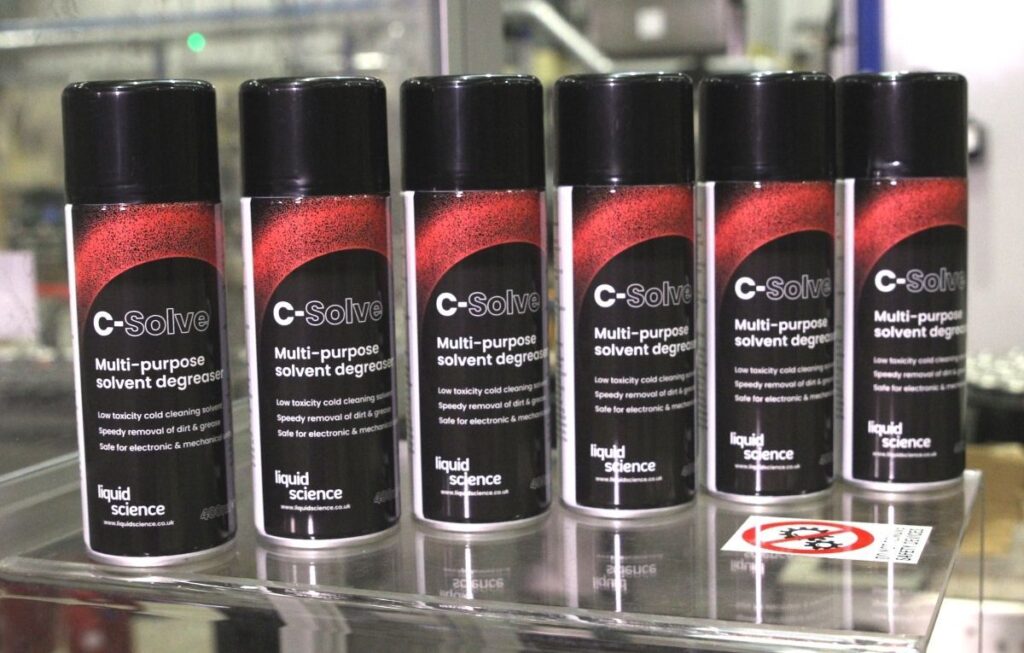 Previously, Liquid Science were experiencing lengthy lead times and had to order their printed cans 13 weeks in advance.
These long lead times meant that the business and their customers had no fall-back if there were any glitches in production, not to mention problematic issues with costs and flexibility that traditional printing methods cause.
The Benefits of SASO®
Now, SASO® provides much more flexibility for Liquid Science. This provides incredible benefits such as:
No MOQs
Short lead times
Reduced stock waste
A reduced need for large storage capacity
By investing in SASO®, Liquid Science can eliminate redundant stock and waste, as pre-printed cans are no longer needed.
This is because SASO® provides no MOQs, which means Liquid Science no longer have to order large quantities of printed cans that they, or their customers, do not need. In addition, this digital label solution means that labels can be ordered as and when required, making for a much more flexible way of ordering packaging.
Due to labels being printed digitally, this means short lead times. Not only that, there is no requirement for printing plates that delay the packaging process and add on extra costs.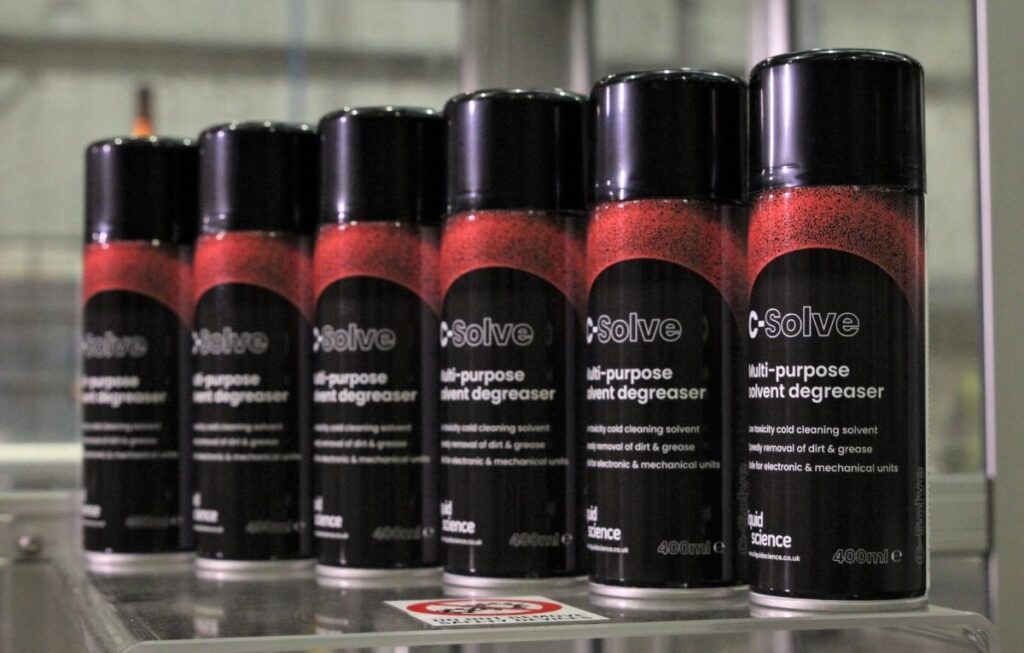 SASO® also allows Liquid Science to reduce their warehousing space, as the SASO® label is applied to the aerosol can at the last step of the packaging process. This digital service also allows the company to offer smaller batch quantities to their customers for increased flexibility and business opportunities.
Premium Packaging
Liquid Science also wanted to increase the decoration on their cans, enabling the business and their customers to attract consumers with visually appealing packaging.
This requirement was a perfect fit for Springfield's premium packaging service and our Digital Label Embellishments.
The business can now offer embellishments such as gold/silver foiling, spot varnishing and embossing/debossing effects to their customers for a luxury, tactile finish to their product packaging.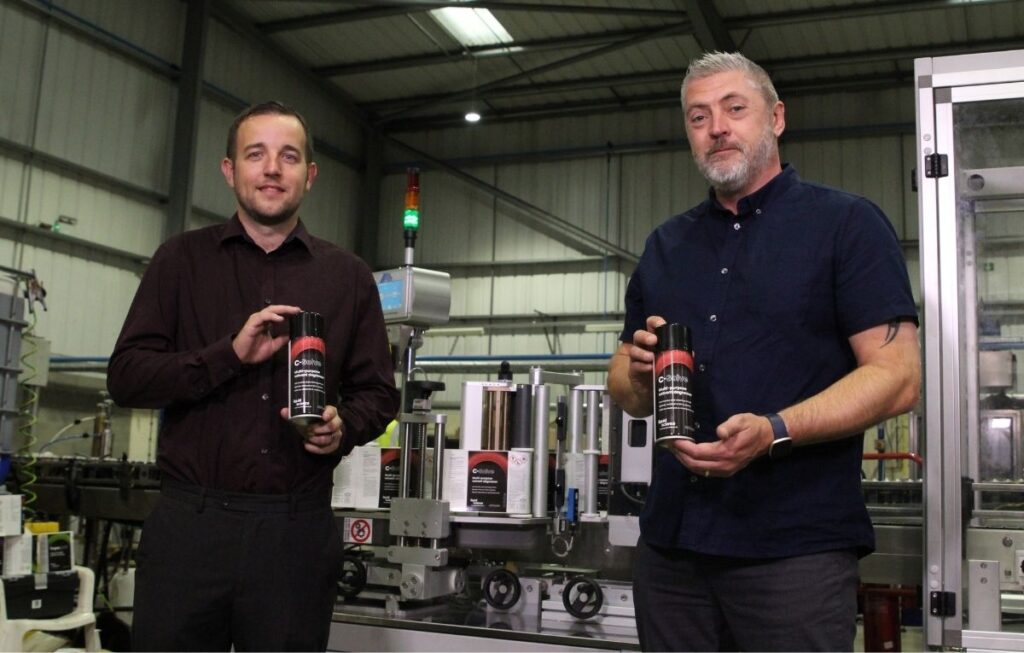 Anthony Plummer, Production Manager at Liquid Science, said,
"We were looking for ways to improve the design of our Liquid Science branded range of aerosol products, whilst keeping costs and MOQs at a reasonable level. Our new SASO® label applicator allows us to do exactly this. SASO® labels mean we can provide a superb alternative to a litho printed can. Thus, allowing us to offer reduced MOQs and high-quality packaging without the need to commit to thousands of printed cans, whilst also keeping lead times and prices at a very competitive level for both our customers and us."
SASO® gives Liquid Science total flexibility thanks to digital print processes, allowing the business to offer their customers a wide range of packaging options.
To find out more about how Springfield's digital packaging abilities and SASO® can benefit your business, get in touch or learn more about SASO® here.