Case Studies
Solving Packaging Problems with Teal & Mackrill
We work with local paint manufacturer, Teal & Mackrill, to produce labels for their specialist paints and coatings, ensuring that the company's labels have an appealing appearance on-shelf.  
Who is Teal & Mackrill? 
Teal & Mackrill are a UK paint manufacturer located in Hull. The company are renowned in the industry for their high-quality specialist marine and functional paints. Established in 1908, Teal & Mackrill remain a family-owned business and continuously work to modernise their production and distribution to deliver industry-leading quality and service.  
The company is formed of two main brands, Coo-Var and Teamac.  
Coo-Var supplies specialist paints and primers to the building and decorating industry and Teamac is split into two brands, Marine and Agricultural Paints. Teal & Mackrill mostly operate business to business, supplying their products to builders' merchants, decorating merchants & marine chandlery's. 
Work with Springfield  
Teal & Mackrill utilise our packaging services for label production for their paint tins. The business previously had several suppliers for their brands and even different suppliers for varying tin sizes. This made the packaging process very disjointed and inconsistent and also complicated the label purchasing.  
When the business re-branded their Coo-Var products, they realised that it was time to transfer their label production to one supplier in order to streamline the process for stocking, ordering and applying labels. Gradually, Teal & Mackrill have brought all their label production to Springfield, including Teamac as well as their own brand label business. 
Teal & Mackrill's Pain Points 
One of the main problems that Teal & Mackrill were facing is the storage of tins once labelled and filled in the factory. Their warehouse facility is a very old building which suffers from cold, damp conditions – particularly in winter.  
This would often cause the labels to look crumpled. This was a great problem as their products sit on the shelves of their distributors, so they needed a new labelling solution to improve the appearance of their labels and prevent this issue. 
The solution, suggested by our team at Springfield, was to make the switch to PP labels to combat this storage problem, and Teal & Mackrill have not run into these problems since! 
In 2019, Teal & Mackrill underwent a major re-brand of Teamac Marine. Previously, the labels were a separate front and back of pack. The change to full wraps improves the aesthetic of the tins on distributor shelves. This range also required a huge variety of colour tabs printing, which made the flexibility of digital printing a great fit.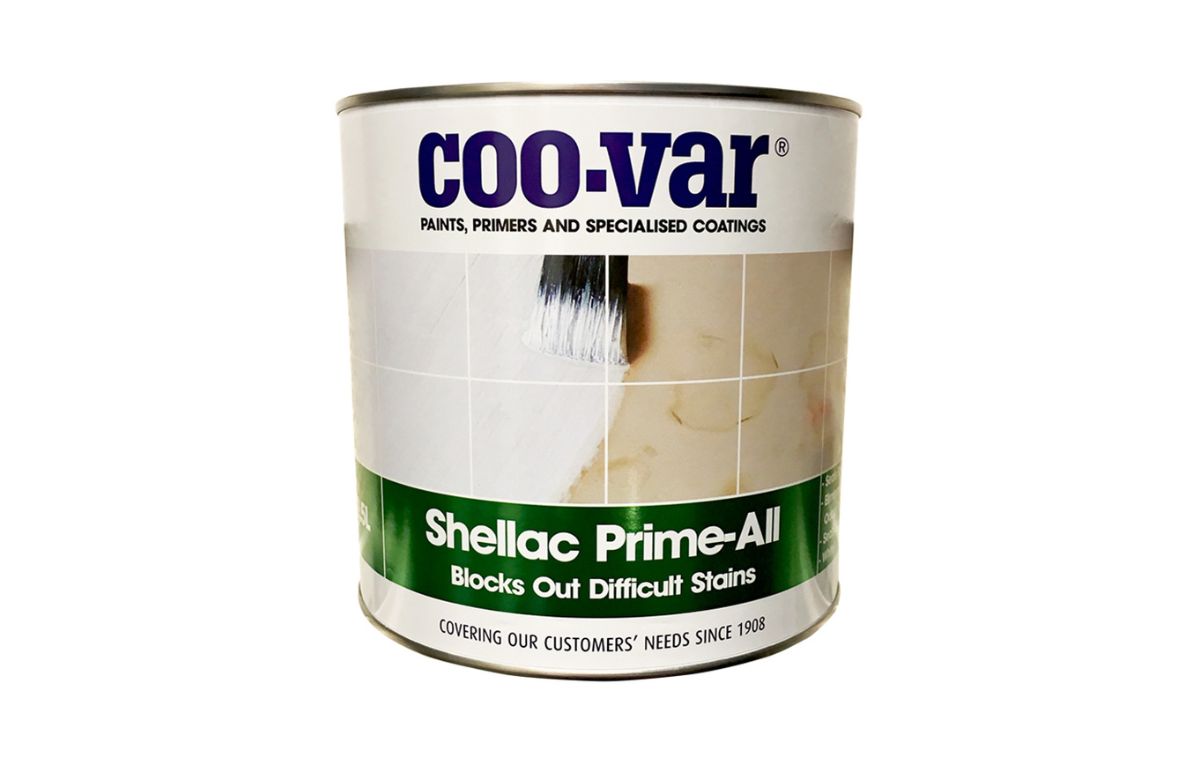 The business has also modernised the style of their new products by adding metallic elements to their labels. This improvement made to the packaging was another suggestion from the Springfield Team made to elevate the packaging on Teal & Mackrill's products. 
This makes the tin appeal to customers more, boosting the launch of their new range of Primer labels. The addition of green metallic to their Shellac Prime-All product as seen in the above image makes the product stand out with the luxury metallic green achieved on silver PP, creating a point of difference from competitors. 
"The team at Springfield are so easy to work with, they understand our needs and offer great solutions. Partnering with them has made a massive difference in how we order labels. They always offer their services in a professional and timely manner. We have worked with them for nearly 10 years, and I believe the relationship will continue long into the future." Hayley Lowsley, Brand Executive at Teal & Mackrill Ltd. 
To find out more about how our Digital Print services can benefit your brand, get in touch!