Case Studies
Sustainable Cleaning Labels for Delphis Eco
We provide sustainable cleaning brand, Delphis Eco with accessible and flexible eco-friendly label options to help the brand on their journey to carbon net-zero.  
Who is Delphis Eco? 
Delphis Eco is manufacturer of professional cleaning products made from sustainable ingredients.  
CEO Mark Jankovich began his journey by focusing on overturning the sector's biggest challenge – the widely held view that eco-friendly cleaning products did not clean as well as their mainstream, chemically-loaded competitors.  
Converting the professional cleaning sector first, Delphis Eco created a range of products that truly worked in the very toughest of environments, all while being as green as it could possibly be by ditching the toxic and caustic ingredients. Mark's passion for making a difference quickly won hearts and minds.  
A decade later, Delphis Eco proudly holds two royal warrants and has become a £5m business with an established professional cleaning distribution to esteemed hotels, stately homes, commercial enterprises, educational establishments, supermarkets, zoos, and hospitals. Today, Delphis Eco offers the first wholly sustainable, professional-strength cleaning product range in the UK. 
Delphis Eco Push Sustainability with Springfield  
One of the challenges that Delphis Eco was facing prior to partnering with Springfield Solutions was poor label management with their incumbent partner as well as non-competitive pricing.  
Our digital capabilities provide a much more flexible partnership for Delphis Eco, which we are looking forward to continuing to develop in the future. This is thanks to our fast lead times, zero MOQ's and continuous innovation. Our digital print facility offers lead times of a maximum of 5-days from approval of artwork, which when paired with zero MOQ's, means that Delphis Eco can receive the packaging that they require quickly and efficiently.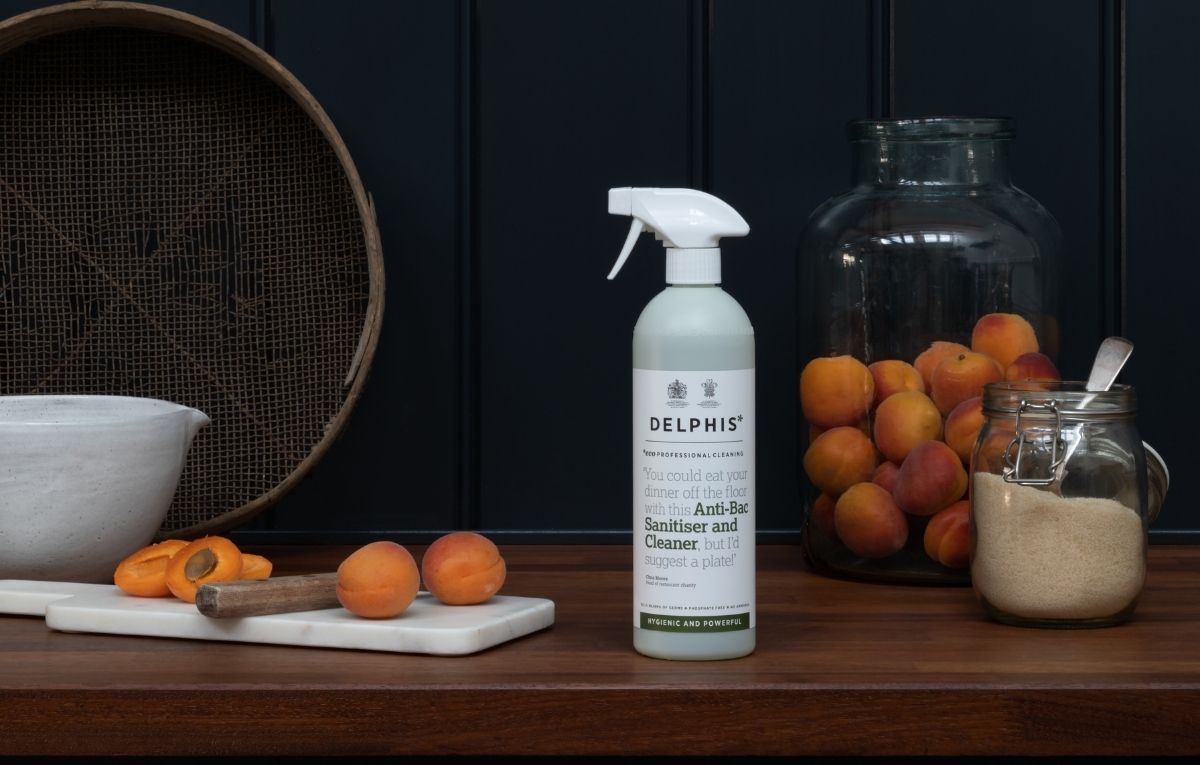 At Springfield Solutions, we are able to provide Delphis Eco with eco-friendly packaging options from our Eco-Friendly Material options to match the values of their brand and their sustainable cleaning products. This enables the brand to continue to reduce their effect on the environment through packaging as well as their products. 
Not only this, but we are also able to provide these eco-friendly packaging options at competitive rates with more detailed price breaks than they had experienced previously.  
With our own journey towards sustainability at Springfield Solutions, we are delighted to have aligned our values alongside Delphis Eco's mission to achieve net-zero by 2030.  
"We're confident we'll be able to achieve this with Springfield as our partner." Says Ved, Supply Chain Analyst at Delphis Eco. "Springfield Solutions understand the demand for eco-printing solutions and deliver excellent customer service. It's great to have them as our partner on our way to net-zero."  
To discover how digital print and eco-friendly packaging can benefit your brand, get in touch to discuss your packaging project today!