Insights
CBD Product Packaging – How to Stand Out Online
CBD Product Packaging is an extremely important tool for brands to capture the attention of consumers. The majority of CBD product purchases are made online, as young consumers discover the associated health benefits. Although CBD products are available in pharmacies and supermarkets, consumers prefer the ecommerce route due to the ease of online purchasing. Due to these purchasing habits, your products and brand must impress online.
Making a lasting impression online is vastly different to standing out on a real-world shelf. This is because of the sheer vast presence of the online marketplace, especially as the CBD market continues to grow. With the use of digital solutions, you can elevate your CBD brand and display your products in an appealing way using innovative packaging.
Our Brand management solutions give you the cutting edge to stand out online, these services include;
Innovative packaging design
Colour management
3D Packshots
Interactive packaging
So, let's find out more about how each of these services will enhance your CBD Product Packaging and drive an increase in sales for your brand!
Packaging Design
The first thing that you must perfect is your packaging design.
According to a YouGov survey in 2019, 26% of consumers said that product labelling and CDB production methods relating to the quality and purity of the product were critical considerations when making a purchase. Therefore, it is important that your CBD product labelling is clear, informative, and visually appealing.
Your packaging design must appeal to your consumer using an eye catching yet clear design that accurately represents your brand while remaining consistent across your range of products.
Colour Management
Hand in hand with packaging design is colour management. This is an essential part of your product packaging design, as it ensures that the colours within your design perform to the best of their abilities when printed, as well as remaining consistent.
As CBD products span across a number of different SKUs such as creams, oils, sweets, tablets, e-liquids and more, it is important that your branding and colour is consistent across each of these products. Ensuring that your packaging design remains sleek and uniform in order to appear professional and impressive to your consumers.
3D Packshots
3D Packshots are a great way to showcase your product online. This digital form of product photography models your products in 3D for use on ecommerce, POS and even Augmented Reality. Our creative studio has the ability to simulate all forms of packaging, allowing you to showcase a range of products including CBD oils, CBD creams, CBD gummies and more!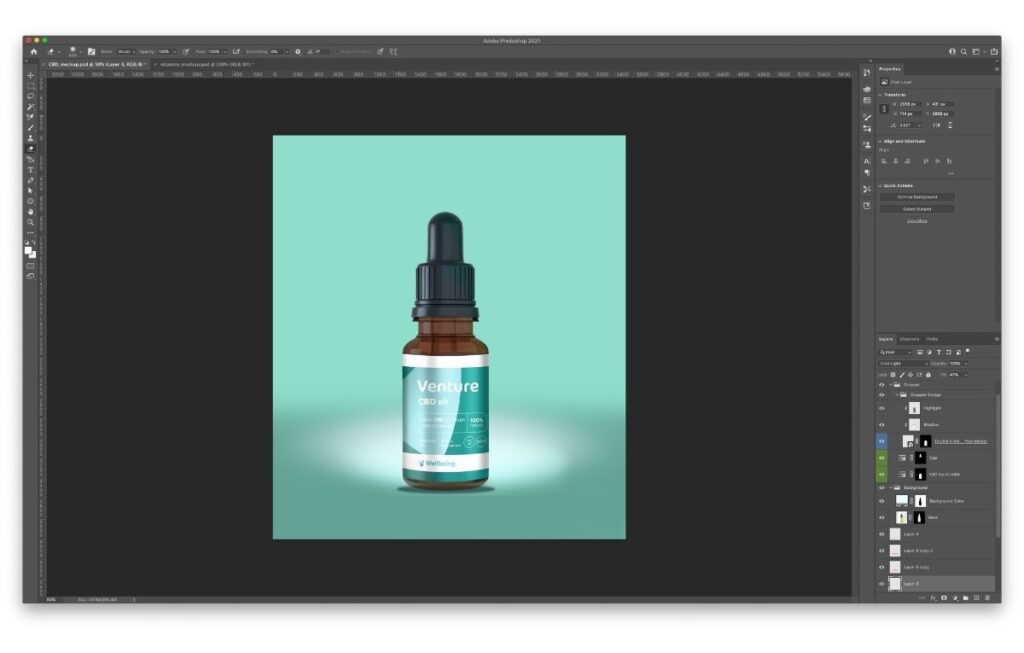 Interactive Packaging
Creative packaging and products are essential to attract new consumers. In the digital age, consumers expect more from packaging. Pointedly, as CBD products have a young consumer audience, with those between 25 and 29 years old being the highest consumers of such products.
Interactive labels and packaging allow brands to engage their consumer by connecting packaging to online content. These unique interactions may be achieved through QR codes or Augmented Reality. Interactive packaging gives brands a unique opportunity to connect with their consumers by providing valuable information and interesting experiences. Resulting in a stronger consumer to brand relationship and higher brand loyalty.
In the afore mentioned YouGov survey in 2019, 15% said that accurate, easy to follow directions for how to use the CBD product also highly influenced their purchase decisions. This valuable information can be provided to your consumer using interactive packaging. For example, utilising AR technology to inform consumers on how to use the products or detailing the potential benefits.
The Springfield Solution
From concept, all the way through to consumer, our creative team is on hand to guide you through your journey to making your CBD product packaging stand out online.
Our award-winning designers will assist you in creating innovative packaging design for your CBD products, using their expertise in artworking and reprographics to ensure that your packaging remains consistent across all products for consumers across the globe.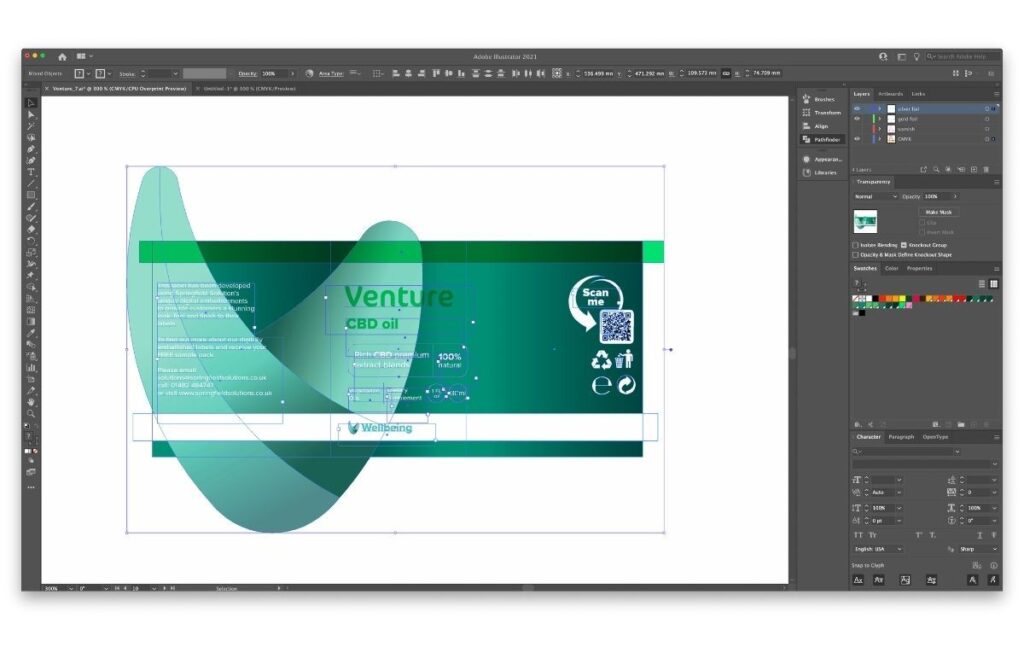 Our team have over 20 years of experience dealing with colour management for global brands. Giving them the skills to assist you to select an eye-catching colour palette that is presented perfectly throughout your product range.
Finally, our innovative digital technologies will provide you with the cutting edge over competitors to win over consumers and make your CBD products stand out online.
To conclude, there are many ways that our brand management services can assist you in standing out in an ever-growing online marketplace like CBD. As the industry grows year on year, make sure that you remain on top with innovative digital packaging solutions.
To receive a bespoke consultation on how Springfield Solutions can elevate your CBD brand, get in touch!