Insights
How Market Trends Impact Industrial Cleaning Packaging
Industrial Cleaning Packaging must adapt to changes in the market as it continues to evolve in order to meet the needs of customers.
The Industrial Cleaning market has seen growth in recent years thanks to the increase in demand for cleaning products. The rise in the need for industrial cleaning products appeared particularly in the workplace, but also in healthcare settings.  
This growth has led to changes in the industry, including the increased popularity of certain products such as sanitisers, as well as the emergence of new products to meet consumer needs and industry trends.  
In turn, these industry changes and trends have an impact on packaging. Especially when it comes to meeting increased demand, as brands require a more agile, flexible packaging solution and even in some cases, a more sustainable solution. 
So, let's jump into some of these industry changes and trends that you must consider when creating your packaging! 
Industrial Cleaning Industry Changes and Trends
COVID-19
The increased demand for cleaning products and the switch in behaviour to more intensive cleaning has, of course, been influenced by the COVID-19 Pandemic and the importance of disease prevention.  
Although we are now living in a post-pandemic world, the demand still remains. In some places, it has continued to increase thanks to the heightened awareness of hygiene and cleanliness. Particularly as industrial facilities began to reopen after being closed for so long. Therefore, driving the market on an upwards trend for the future.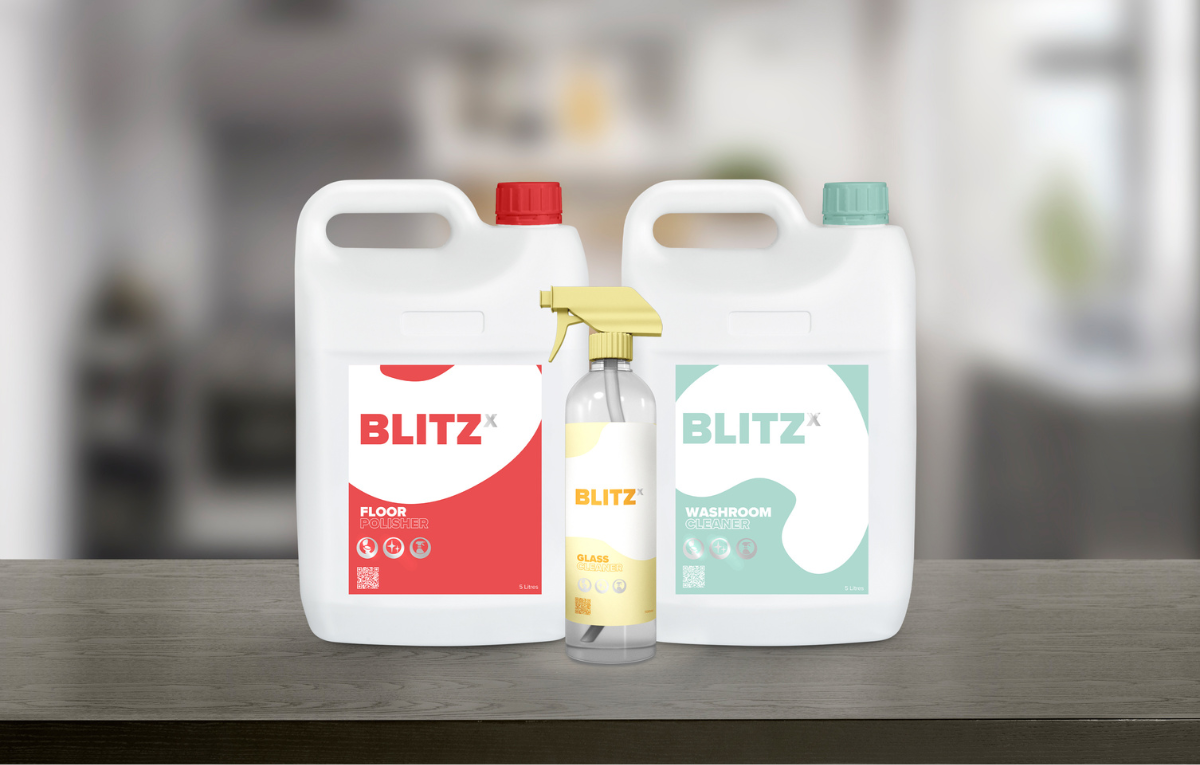 In order to meet these increased demands, digital label printing provides a fast and versatile way for brands to produce packaging.
Digital print is particularly apt for industrial cleaning packaging because Industrial Cleaning brands often have a high number of label sorts and SKUs. Including varying product sizes, shapes, purposes and even languages when products are sold internationally.  
With digital print, there are no lengthy set-up times or printing plates required. Thus, allowing you order multiple labels in one order with ease. 
Sustainability
Another area of the industry that is growing – as with many markets – is sustainability. Within the Industrial Cleaning sector, brands are now focussing on a reduction in harmful chemicals. The aim of this is to make products more eco-friendly and keep up with the growing demand for sustainability from consumers.  
Although this industry is a little later than other sectors to catch up with this trend, consumers and businesses will increasingly require eco-friendly products in order to meet their own eco-initiatives.   
On top of these demands, the health hazards of harsh chemicals are restraining the market's growth overall. Therefore, bio-based cleaning chemicals are likely to emerge and provide new opportunities in the market.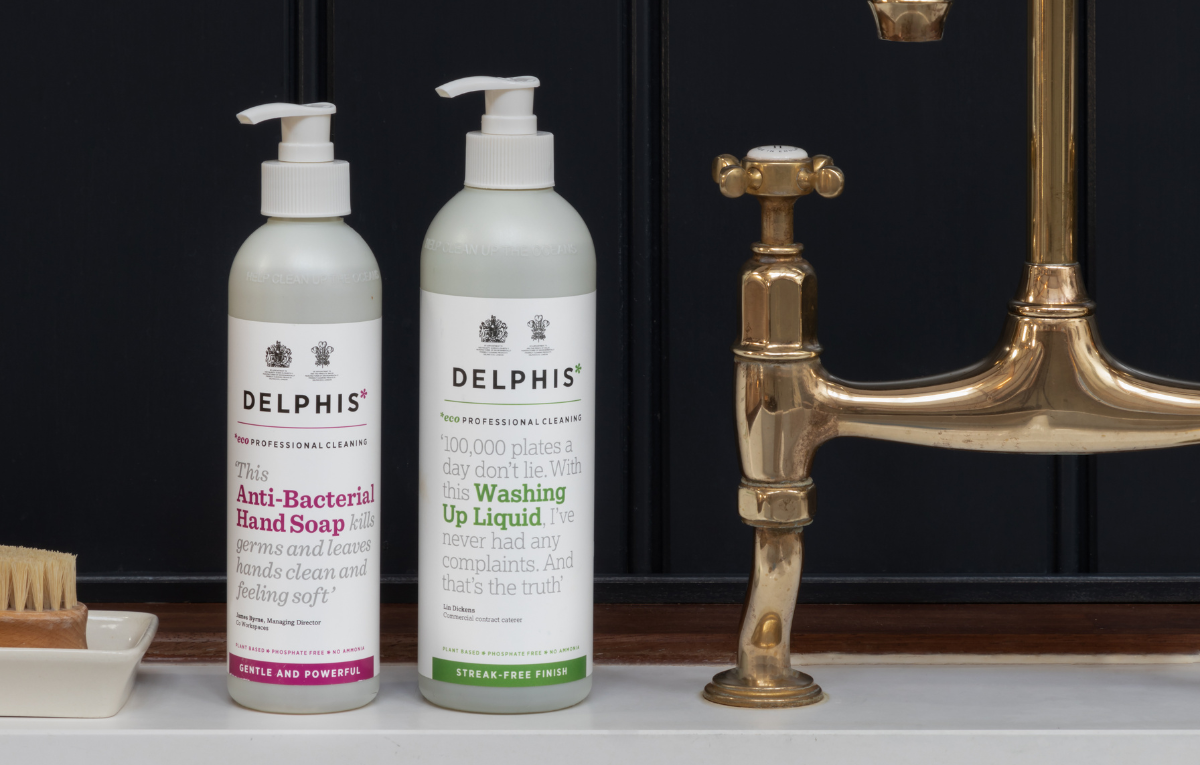 When considering sustainability for your products, it is important to also consider your packaging and the impact that it has on the environment.
By incorporating eco-friendly packaging, such as recyclable bottles and packaging made from recycled materials, your brand will take another step towards sustainability. 
Sustainable Label Substrates
One sustainable packaging option available to cleaning brands is eco-friendly label materials. There is now a wide range of options available to brands wishing to increase their sustainability. The substrates on offer at Springfield Solutions focus on differing methods of reducing the environmental impact of labels. 
For example, one eco-friendly label option is a label substrate with a lighter material weight. This results in less material being sent to landfills, thus providing a more sustainable packaging alternative.   
Another eco-friendly label material that is available are those that use biodegradable and compostable substrates and wash-off adhesives. The wash-off adhesive facilitates total label removal when the empty product is submerged in water. Therefore, creating a more efficient and eco-friendly recycling process for your packaging as high levels of heat are not required to remove the label.   
One more sustainable label solution includes labels made up of recycled content. This includes PCR (post-consumer resin) and PIR (post-industrial recycled content).   
To conclude, digital packaging boasts many benefits for the industrial cleaning industry, allowing brands to meet consumer needs and adapt to changes in the growing sector. Consider switching your label solution to a digital, sustainable one today.
To receive your free eco-friendly, digital cleaning label samples, click the button below! 
Would you like to claim your FREE Eco-Friendly Industrial Cleaning label sample pack?