Insights
Innovate Your Product With Augmented Reality Packaging
Augmented Reality Packaging expands the potential experience of a label to be so much more than what is known to be conventional. Allowing consumers to access more information than could ever be placed onto a packaging component or label before, thanks to its practically limitless digital capabilities.
Exploring the world of Interactive Packaging will step up your marketing to the next level, with all new Digital Solutions that will enable you to place your content directly into the consumers hands.
What Is Augmented Reality Packaging?
Augmented Reality Packaging takes static imagery on a label and digitally enables movement and interaction with the consumer using innovative digital technology. This technology can trigger interactive content such as videos, animations and even games.
This is made possible through the simple act of a consumer scanning a product label. This triggers an interactive experience through image recognition, object recognition or QR Codes.
AR merges real-world objects and environments with digital content including images, sounds and text to engage your consumer. Offering valuable information that will further develop the brand to consumer relationship and brand-loyalty.
This therefore tracks a consumer's engagement with you, as they take steps post-purchase to find out more about your brand and product. This valuable information provided digitally through Augmented Reality Packaging creates an effective marketing strategy to increase customer retention and the chances of repurchasing.
Examples Of Augmented Reality Packaging
Augmented Reality can be used across all industries to engage consumers with their brand and product, from Food & Drink to Personal Care, Beauty & Cosmetics products. Below are some examples of notable uses of AR technology in packaging.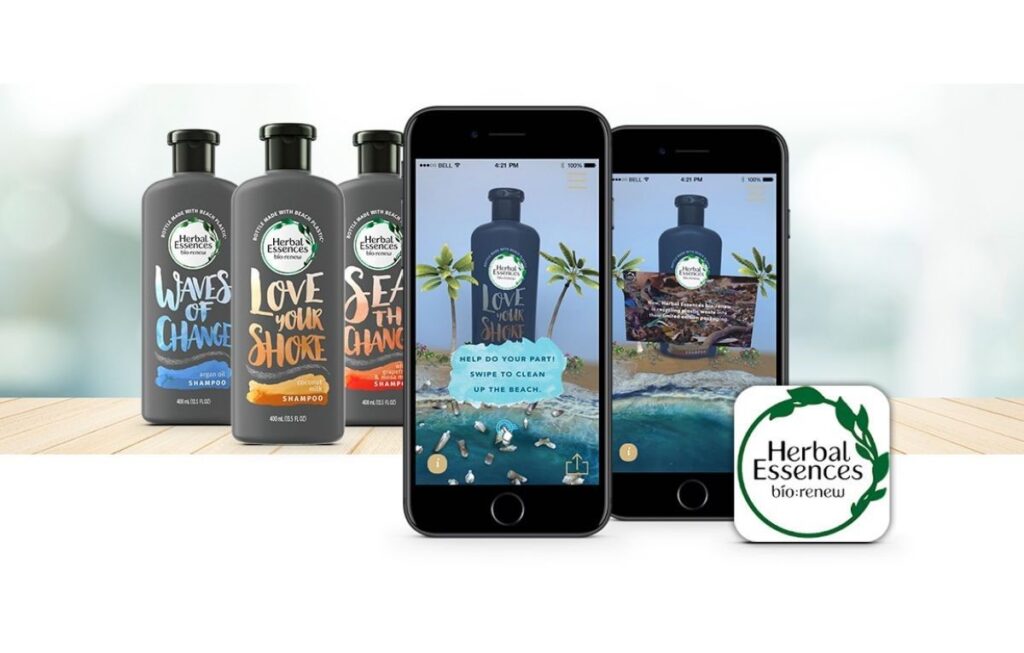 Herbal Essences
Herbal Essences utilised Augmented Reality Packaging to promote the recycling of their packaging. Their AR experience, initiated through image recognition, prompted an interactive visual of a beach surrounding the product, plus a video detailing the issue of plastic waste and its negative effect on our oceans.
This interactive product label enhances consumer experience and provides valuable information, while also increasing the likelihood of a positive brand perception.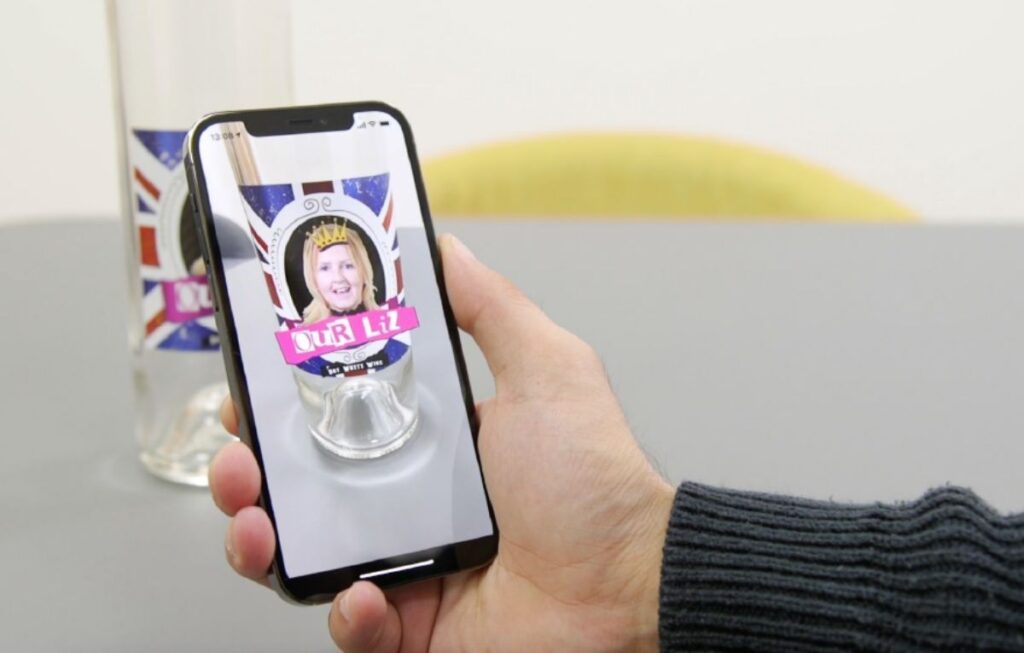 Springfield Solutions
Here at Springfield Solutions, we created our very own talking wine label using Augmented Reality technology. We brought the wine bottle label to life using AR by adding an interactive, moving feature to the label design. The user simply scans the label, and through image recognition the label comes to life! Showcasing our ability to create Interactive Packaging to captivate an audience.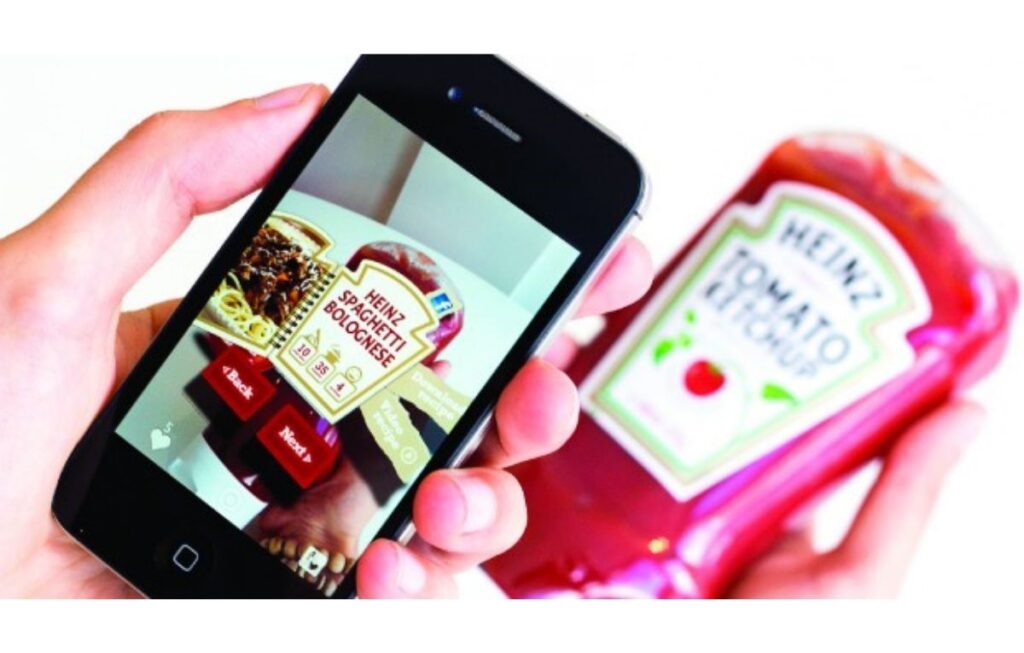 Heinz
Heinz used Augmented Reality Packaging on their Ketchup bottles to engage consumers with an everyday product. The product label could be scanned to reveal a recipe that included the purchased product, Heinz Tomato Ketchup. The label also featured interactive elements that appear to 'pop-out' of the label. The recipe could then be downloaded, or the user could alternatively be redirected to a video of the recipe in action on the brand's Facebook page.
This experience also has the ability to promote cross-selling, by including other products from the brand within the recipe.
What Are The Benefits Of Augmented Reality Packaging?
Innovative Company Perception
Implementing innovative ways to grab your consumers attention through Augmented Reality packaging has many benefits. Consumers will see your brand as one that is at the forefront of innovation, intrigued to encounter your latest digital experience.
Provide Valuable Information
Augmented Reality Packaging can provide valuable information to your consumers, such as instructions for product use or information on how to recycle the product. By providing valuable information in an interactive manor, consumers will have an enhanced experience, in turn building their brand loyalty and leading to increased engagement with your content.
Increased Consumer Engagement
Augmented Reality Packaging will increase your consumer engagement by entertaining consumers through your interactive digital content embedded within your packaging, such as AR games or videos. This content may provide an incentive to encourage a consumer to interact, such as a discount code or entry into a competition if they complete a game.
Successful marketing campaigns
Increased consumer engagement will also boost the success of your marketing campaigns through social sharing and word of mouth. Interactive packaging has incredible opportunities for you to get your product in front of a new market and the digital generation. As Augmented Reality is a unique experience, consumers are also likely to share their experience online or with their peers, generating new interest in your brand and an increase in sales.
If you are a brand owner looking to engage your consumers through Interactive Packaging, get in touch!