Insights
Labelexpo Europe 2023 Event Round-Up
Earlier in September, Managing Director Matt Dass and Operations Director Dennis Ebeltoft, alongside Print Operations Manager Steve Nix, visited Labelexpo Europe 2023! 
The event, which was held in Brussels for the first time in 4 years, has established itself as the leading trade fair for the label and packaging print industry. 
Across the 4-day event, Matt, Dennis, and Steve attended a range of insightful talks, caught up with suppliers as well as providing an insight on our way of working at Springfield in a few talks themselves! 
So, let's get into a few key takeaways from Labelexpo Europe 2023!  
Day 1
From the very beginning of the event, it was clear that Inkjet is the indisputable leader in digital printing technology.  
The showcased advancements in quality, speed and curing methods left no doubt that the technology will continue to evolve. 
Another key take-away to note were the developments in laser cutting technology witnessed at the event. The notable improvements in speed and quality since our visit four years prior demonstrate great advancements in this field.  
"It was great to get back together again at Labelexpo Europe 2023 after a 4 year hiatus" says Matt Dass. 
Day 2
On the second day of the event, Dennis Ebeltoft discussed all things automation with CERM.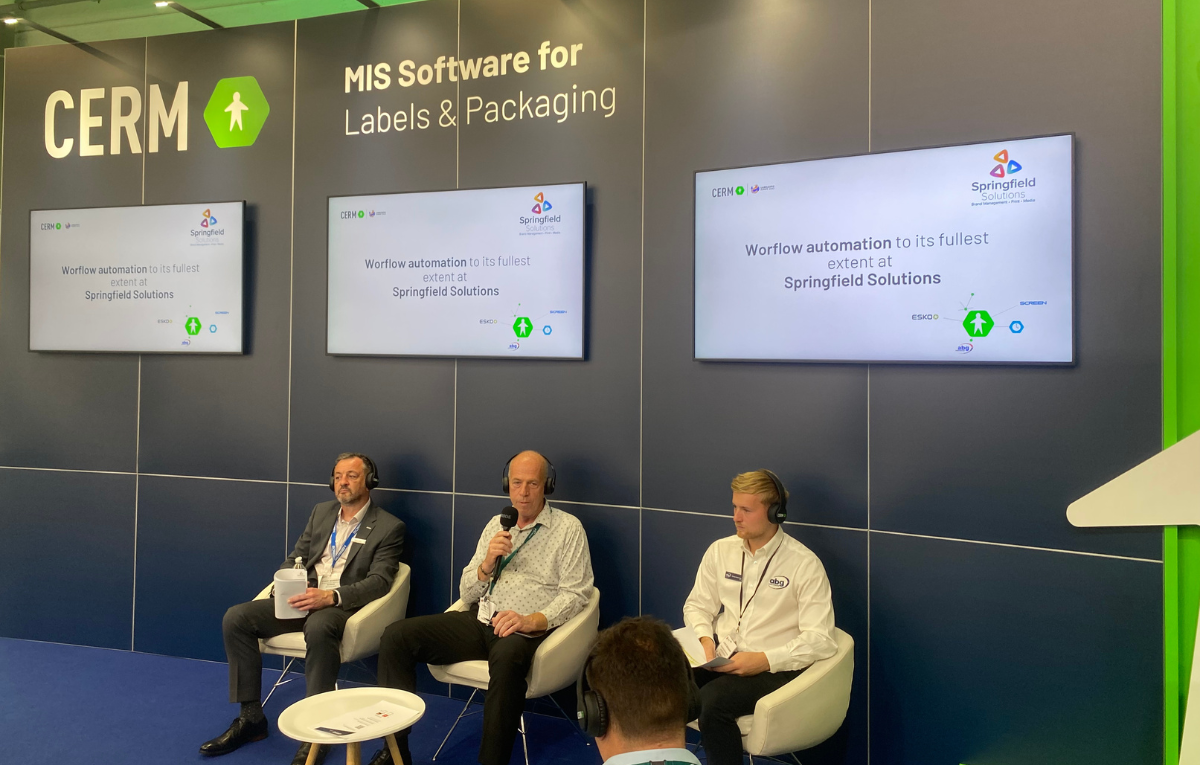 The dynamic live CERM Studio session at Labelexpo Europe provided a glimpse into our workflow automation. Showcasing our efficient digital printing process with AB Graphic International finishing and SCREEN inkjet printing.  
This included an insight into the streamlining of our digital workflow with CERM MIS, as well as our customer's use of Web4Labels for artwork approval and label ordering. 
To hear more about how CERM benefits our customers, click here!
Day 3
Day 3 of the event marked the official commercial launch of ACTEGA's ECOLEAF.  
As the first Digital BETA testing partner for ECOLEAF, Matt shared an insight into our first-hand experiences with the cutting-edge sustainable label technology.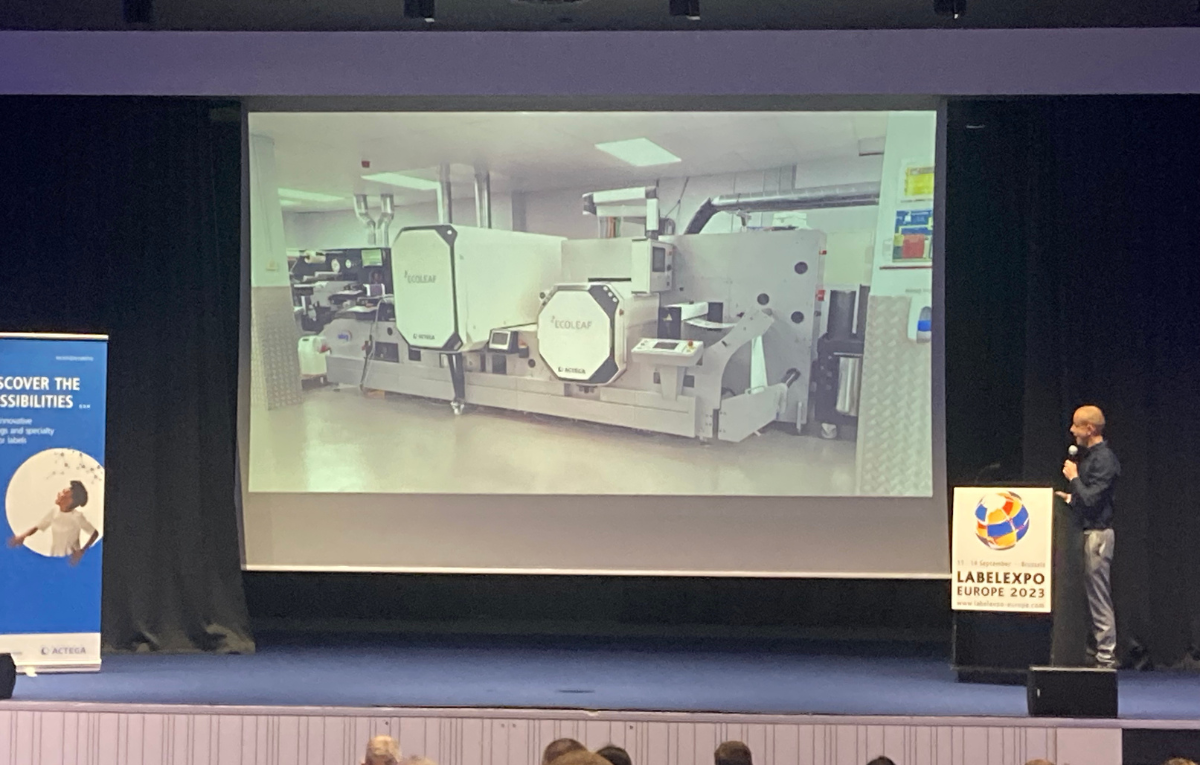 "We installed our ECOLEAF unit in 2022 to add to our existing digital embellishment service. The ECOLEAF team has been extremely supportive and made adding on-demand metallization to our capabilities so easy. We're now giving our customers the quality and price comparisons of ECOLEAF decorated labels and ones decorated using traditional foiling processes. When faced with these samples, combined with the opportunity to reduce their carbon footprint and waste considerably, the decision to choose ECOLEAF is abundantly clear." said Matt Dass. 
Furthermore, we also discussed our ongoing Net Zero journey. Highlighting the role ECOLEAF plays in our efforts to reduce not only our carbon footprint, but also our customers'. 
ACTEGA's stand at the event also featured some beautiful labels printed using ECOLEAF in our 100% digital facility!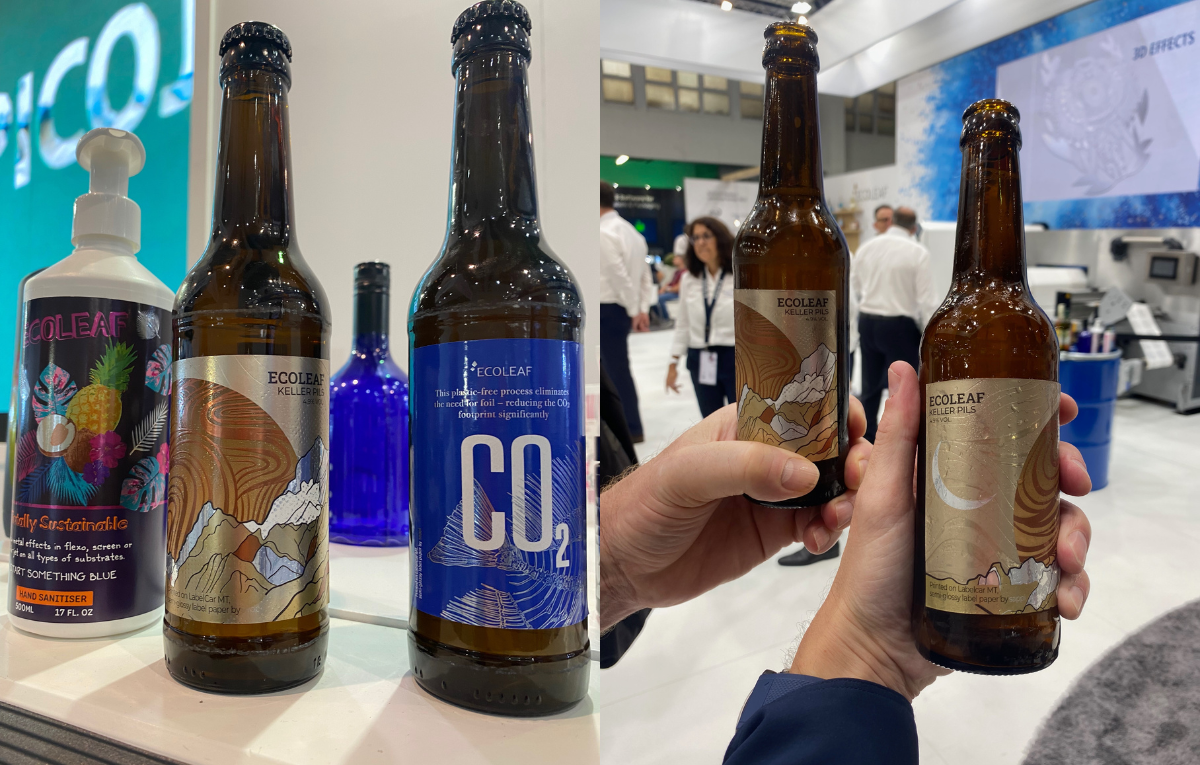 Closing Thoughts
To conclude, some of the key takeaways of the event were: 
The future of digital print is inkjet

 

Laser cutting

 

Automation

 

Sustainability

 
At Springfield Solutions, we see the resolute focus on these technologies as an encouragement to continue pushing the boundaries of innovation in the future of digital label printing. 
The event served as a powerful platform for industry leaders to pave the way for a future that is driven by unrivalled precision, speed, and automation.  
Hungry for knowledge on packaging? Check out our industry insights here.