Insights
Packaging Predictions 2022
Packaging is constantly evolving to meet consumers' ever-changing behaviour and brand requirements.
This blog will outline some of our thoughts looking to the future of packaging for 2022 and beyond, covering everything from design trends to evolving technology!
Sustainability
The first area we want to touch on will come as no surprise to most. Sustainability and eco-friendly behaviour have been increasing over the years, but awareness seems to have shot up dramatically in recent times. This has seen a rise in demand from consumers, meaning brands must step up and provide sustainable products and sustainable packaging.
"As the dust settles post-COVID (hopefully), businesses will have a keen eye on their sustainability and carbon net-zero initiatives. A push towards recycled plastics, a reduction in plastic usage and more innovative ways to package products will be key drivers for all businesses in 2022. This will also lead businesses to want to understand more about how specific materials are produced and the carbon footprint that they create." Matt Dass, Joint Managing Director
The rise in consumers demanding an eco-way of living, coupled with the upcoming plastic packaging tax, will continue to pave the way for sustainable packaging in 2022.
"I think that the Plastic Packaging tax that is upon us will drive companies to utilise plastic-free, recyclable, and reusable packaging.
In my opinion, we will see an increase in the use of paper-based products and reusable products as consumers continue to demand more sustainable options from brands across the globe." Neil Percy, Brand Management Production Manager.
"I also think that packaging trends will lean towards more Eco-Friendly options. For example, utilising less packaging while presenting the consumer with the same amount of product.
Not only this, but we will see an increased use of recycled plastics and more renewable materials. This is already becoming commonplace in the industry; however, a stronger focus will continue from what I have noticed recently. We are definitely becoming more planet conscious, which is great!" Kristy Nilsson, Brand Management Customer Services Team Leader.
Looking for sustainable label options? Head to our Eco Zone!
Design Trends
As we see more eco-friendly packaging materials, we expect to see this trend represented in packaging design. Brands will want to show their sustainable ethos through their packaging design to attract customers further. This may be done by opting for an eco-colour palette or utilising eco iconography such as greenery.
"Customers will want to understand that they are purchasing products and thus, packaging, which has come from sustainable sources. This message will need to be displayed simplistically on the packaging, so it is easily understood. Visualising and simplifying these messages will be a challenge for designers, marketers, and brand owners. As Steve Jobs said, 'Simple can be a lot harder than complex'." Matt Dass, Joint Managing Director.
As technology develops, expect to see more packaging design trends inspired by the digital world. One area of the design world that may have an influence on the future of packaging design is UX and UI.
Take glassmorphism as an example, a significant trend in UI that some may relate to Apple's iOS systems. The characteristic gradients and blurred backgrounds may translate through packaging design with frosted effects and minimalistic typography.
Another trend we have seen an increase in and is likely to continue is 'retro' designs. Last year, we saw fast-food giant Burger King return to their old logo from the 90s. Now we're not saying everyone will transport back to logos of the past, but sparking a sense of nostalgia through packaging design will leave consumers reminiscing on memories they had with brands in the past. Influencing future purchase decisions based on previous brand loyalty or memories of a brand.
Packaging for E-Commerce
This past year has seen a large increase in online shopping, as consumers limited their visits to the supermarket, and other 'non-essential' shops were closed. Although online shopping was already a large part of many of our lives, the pandemic forced it to become more so, leading an increased number of consumers to change their buying habits.
The question is, will this have changed buying habits forever? As consumers switch to subscription-based purchases for convenience and are spending more time at home able to receive postal deliveries, will there be a large return to retail stores? And also, what does this mean for packaging?
"Although I believe that we were already heading in this direction, COVID has definitely driven a large increase in online purchasing. For 2022 and the future, companies will seek new ways to adapt their packaging to suit ecommerce platforms while also adapting their way of selling and reselling their products. However, I am old school, and I am hoping this is just a trend and we can revert to the way we were buying in shops!" Neil Percy, Brand Management Production Manager.
This then transfers into the hands of packaging designers and brands, who must now face a new challenge of appealing to consumers online! It will be more important than ever to appeal to consumers through a screen, as opposed to just on a shelf. Bringing in new challenges and opportunities for brands and the way they communicate and interact with the consumer.
"I also believe that as the world continues to go further into the e-commerce route, on-shelf packaging will move further from the main focus. We will see changes in how packaging is designed and presented in digital ways to increase the appeal for consumers shopping online." Kristy Nilsson, Brand Management Customer Services Team Leader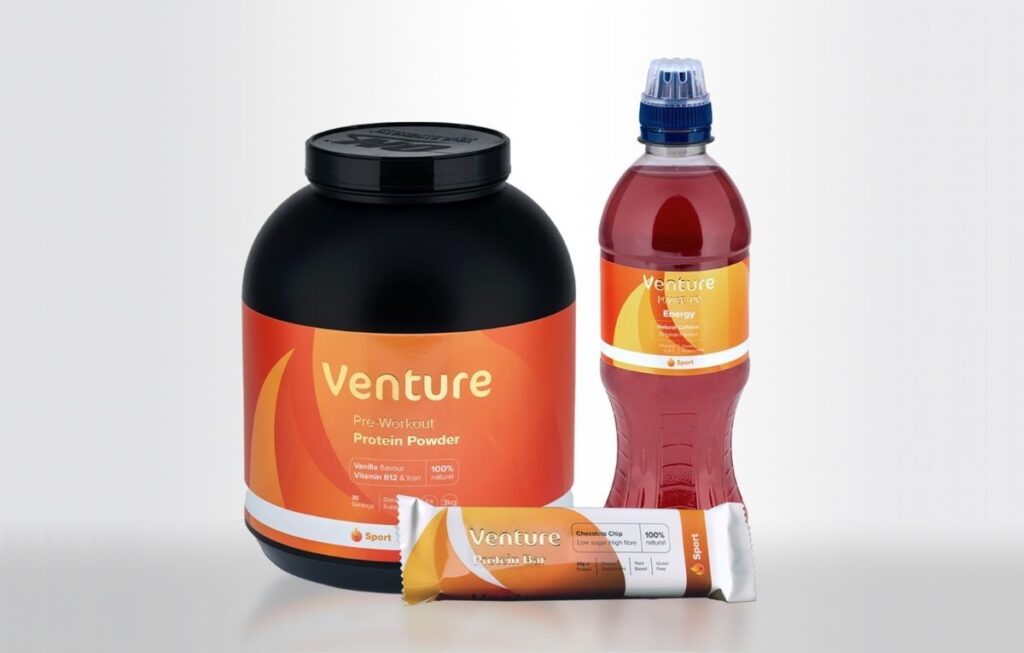 Brands will not only have to focus on how they appeal to consumers online, but also how they create an exciting experience when the consumer receives their order. The 'unboxing' experience will become a new focus, as brands consider how they can make the after-purchase experience a memorable moment for their consumer.
Interactivity
As technology develops, so will interactive packaging. Although this is not a new phenomenon, as with eco-packaging, it is one that is still to unlock its full potential and has a large amount of growth ahead of it to really serve and benefit both consumers and brands.
"COVID has shown the World that QR codes are here to stay. Expect to see a lot more of these on packaging in 2022. As and when legislation keeps pace with technology, a lot of information will be removed from packaging and replaced with QR codes, allowing packaging to become simpler and more sustainable." Matt Dass, Joint Managing Director
Coupled with online purchasing trends and new innovations, consumers will be looking for ways to engage and learn from brands through interactive packaging. Be that learning how to recycle a product, how to use a product or simply to be entertained with an immersive game.
Those are our thoughts for the upcoming year and beyond for packaging and design as we shift to a more sustainable, digital future. In a nutshell, 2022 will see the emergence of more digital capabilities, increased sustainability, more interactivity, and further e-commerce shopping!
To learn more about our innovative digital packaging solutions and how they can benefit your brand, head over to our designated Digital Print and Brand Management Service pages!