Insights
The Rise of E-Commerce in Pet Care
The rise of e-commerce is happening across all markets, as consumers turn to convenience when making a purchase. This is also apparent in the pet care market, which has seen significant growth during the pandemic.  
There are a number of ways for brands to adapt to this growth in online orders of pet products, including switching to more durable packaging for shipping their online orders, as well as focussing on creating engaging online marketing material to connect to consumers. 
This may include evolving product photography, encouraging consumers to interact with your brand and educating consumers through packaging. 
First, let's get into what caused the rise in e-commerce within the Pet Care industry and how you can take advantage of this increase in online purchasing. 
What Caused the Rise in E-Commerce?  
The rise in e-commerce is prevalent across all markets and continues to grow as online purchasing becomes a staple part of our everyday lives. 
In the Pet Care industry, e-commerce and online shopping provide convenience for pet owners as they have the reassurance of being able to easily purchase their desired products from the comfort of their own home or on the move without having to have access to a physical store.  
8.7% of pet food sales in the UK are now made online, and this is growing year over year as consumers continue to switch to more convenient methods of purchasing their pet products.  
The rapid growth of online retail generates new demands for e-commerce packaging to promote, protect and contribute to efficient distribution at every stage of the supply chain. 
What Does This Mean for Your Brand?  
As the Pet Care industry continues to adapt and change to suit consumer behaviour, your brand must also make changes to keep in tune with the latest trends and continue to attract new customers! 
You must adapt your brand and products to the digital world, ensuring that you are paying attention to how your products are represented online as well as in-store. 
Connecting to consumers online is extremely important, making sure that your brand is well presented on online marketplaces as well as social media. 
How Do You Optimise Your Packaging for E-Commerce?  
To connect to consumers, brands must use packaging in new, digital ways to engage and entertain their audience, as well as provide convenient ways for consumers to shop. 
Subscription Services 
A large trend within the Pet industry that is particularly relevant to e-commerce is subscription purchasing. Pet owners can set up a subscription model to repurchase their favourite products with the click of a button – no returning to a store on a monthly basis – your product simply arrives at their door periodically as often as they see fit. 
This may be a way for consumers to set up repeat purchases, curated subscription boxes or member subscriptions in which audiences have access to member perks such as free shipping or exclusive offers. 
Not only do subscription models create a convenient way for your consumers to purchase products, but this also builds relationships with customers. Regular deliveries from your brand also means regular contact with your brand and products, allowing your audience to feel more connected to your brand.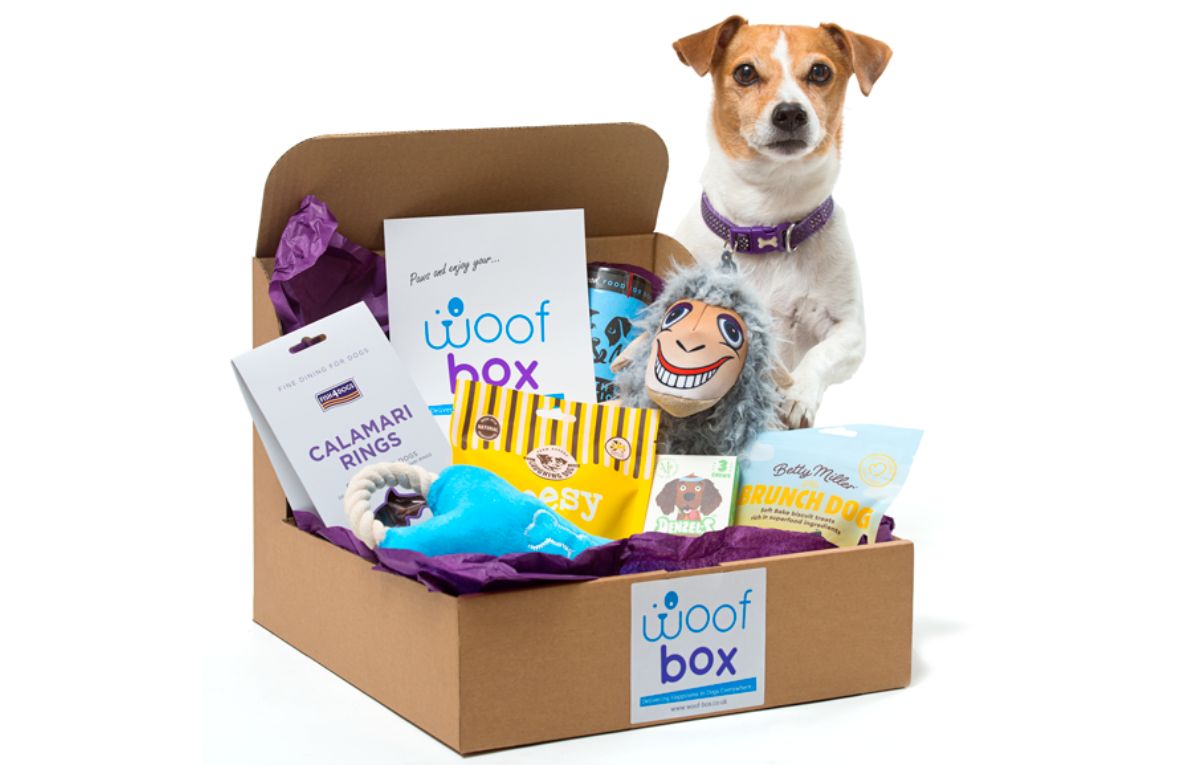 An example of this is Woof Box, as seen above. This company offers a selection of subscription boxes featuring treats and toys tailored to the dog's breed and size that can either be randomised or customised. 
Customised Packaging 
Another way that you can take advantage of the increase in e-commerce is through customised packaging. 
There is a growing interest within the pet industry in pet humanisation, which is leading to a growth in customised products as well as luxury products. Pets are becoming increasingly more humanised as they become more than just animals and solidify themselves as part of the family more and more. This is even further fuelled by the rise in pet influencers, where pet owners create social media accounts for their pets and even secure major brand deals! 
Brands can customise both their product packaging and delivery packaging with pet names to further create the connection to the consumer and allow the customer to connect to their pet!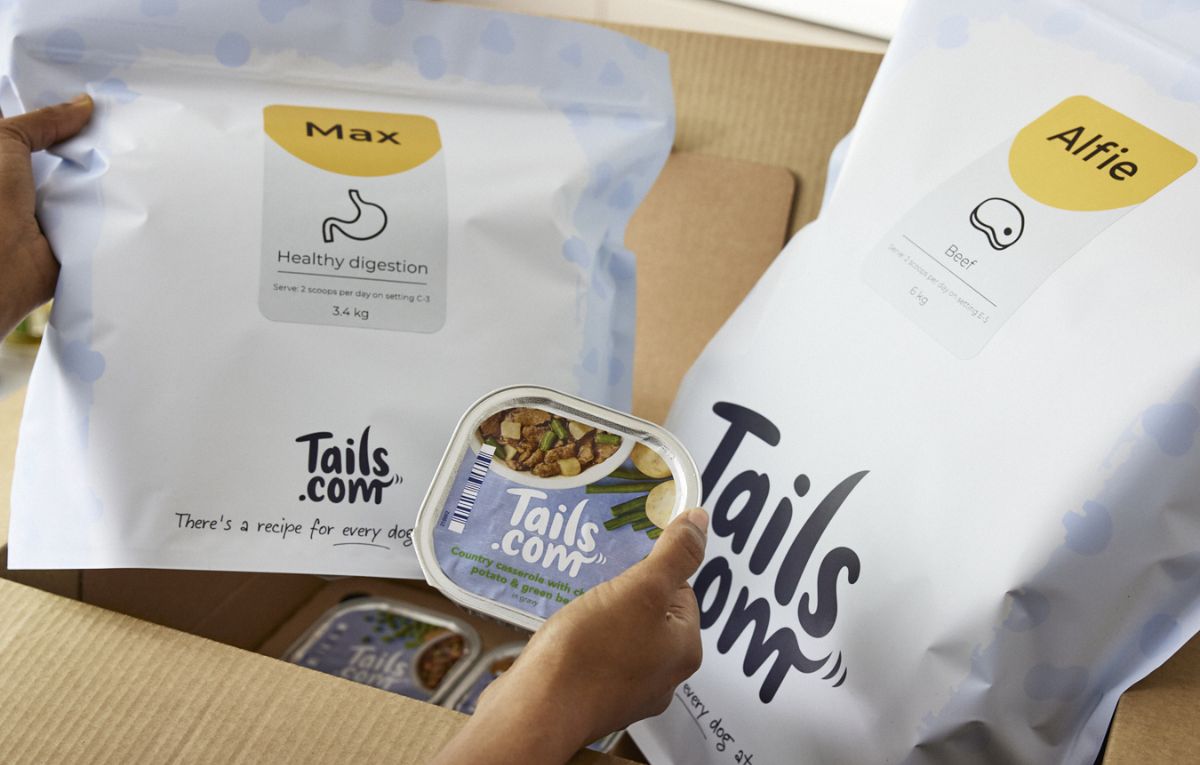 An example of this is Tails.com, who send customised packaging and delivery boxes with their pet food subscription boxes, as can be seen in the above image. Not only is the packaging customised with the dog's name, but the product inside is also customised to the dog's health needs. Creating a strong connection between brand and consumer. 
To learn more about personalised pet packaging, click here!
3D Packshots 
3D Packshots are an essential part of selling your product on e-commerce sites. They allow you to best present imagery of your product with clear, high-quality digital imagery. 
3D Packshots are a form of digital mock-up that can be created for any packaging form or substrate. They are perfect for use on online marketplaces and even within marketing material to show potential customers your product digitally.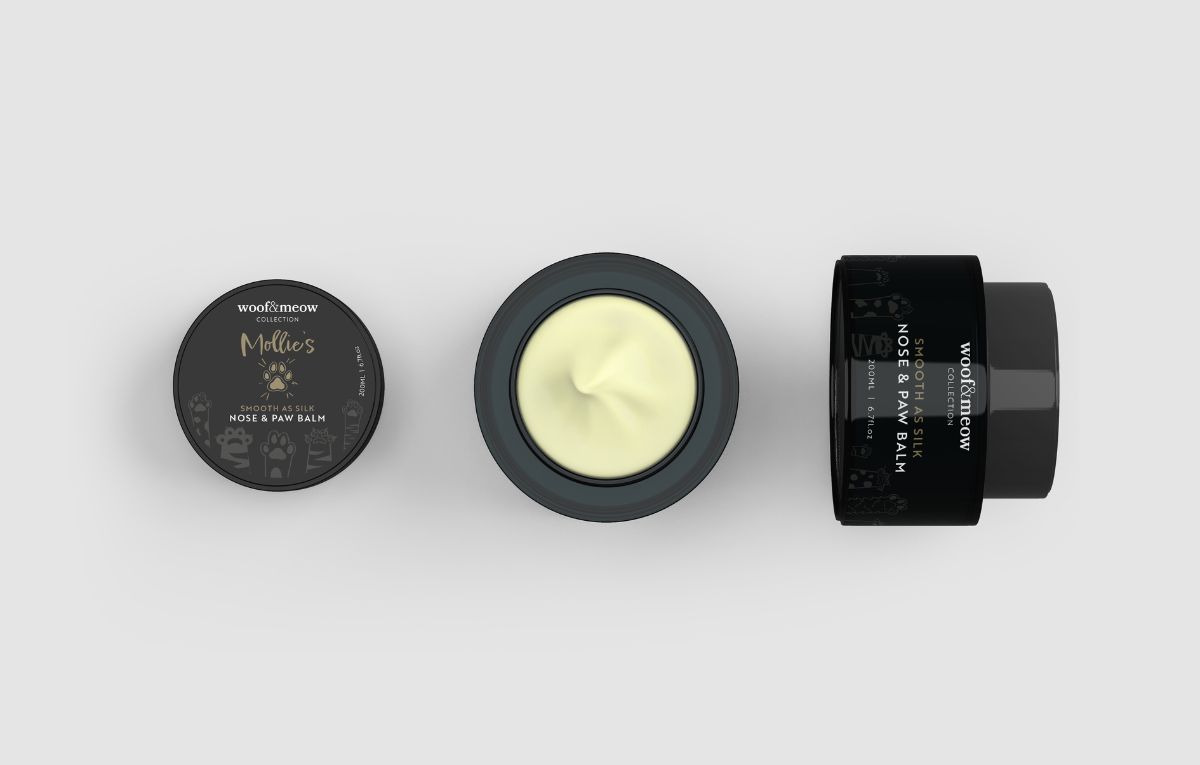 By presenting your product in a professional way, you will create a great impression when an online audience sees the product.  
To conclude, it is extremely important to optimise your packaging for e-commerce platforms as the Pet Care market continues to grow and shift to a more digital marketplace.  
To find out more about our digital packaging capabilities, visit our 'What We Do' Page and explore our innovative digital packaging services!