Insights
The Benefits of Digital Packaging for the Household Market
In the highly competitive household product industry, packaging plays a crucial role in capturing consumer attention and leaving a lasting brand impression.  
At Springfield Solutions, we understand the significance of creating not only visually appealing packaging, but a packaging solution which benefits the business when it comes to time and cost.  
We specialise in providing innovative, sustainable digital label solutions tailored for businesses in the household market including home fragrance product packaging.  
In this blog, we will explore the key benefits of digital packaging and how it can enable your business to stand out and thrive in the household market. 
Enhanced Brand Visibility and Differentiation
Branding is vital in the household market. Whether it be on a shelf or online, numerous products are competing for consumer attention.  
With digital packaging, businesses can truly explore the depths of customisation and unique effects. 
This includes Digital Label Embellishments.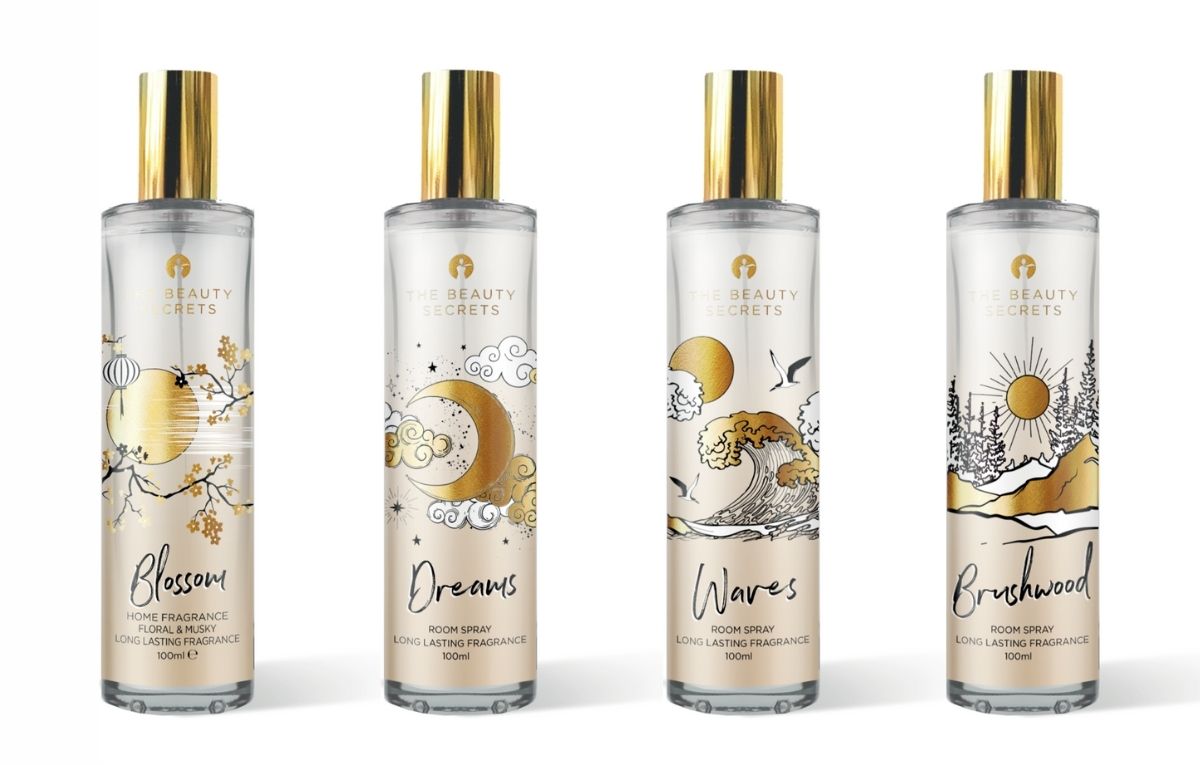 This digital label printing technology allows for eye-catching designs and tailored labels that reflect your brand's identity and communicate value.  
These visually impactful labels adorned with the likes of gold foiling and spot varnishes attract consumer attention, differentiate your products from competitors, and drive sales. 
Flexibility and Time-Sensitive Promotions
In the fast-paced household market, time is of the essence when it comes to promotions and product launches.  
Digital packaging provides your businesses with the flexibility and agility you need to respond quickly.  
At Springfield Solutions, we have a quick turnaround time of a maximum of 5-days from artwork approval. 
Therefore, allowing your brand to meet the demands of time-sensitive promotions and adapt packaging designs to capture seasonal trends. Digital printing enables on-demand production, reducing inventory costs and eliminating the need for storing pre-printed labels. 
Cost-Effectiveness and Efficiency
Digitally printed labels bring cost savings and efficiency to your production process.  
With no plate or setup fees, which are typically associated with traditional printing, you save on not only time, but also cost.  
Sustainable Packaging Solutions
Consumers increasingly prioritise eco-friendly and sustainable products.  
Therefore, it is important to fulfil these demands with sustainable packaging! 
At Springfield Solutions, we offer a range of sustainable label materials to meet these demands.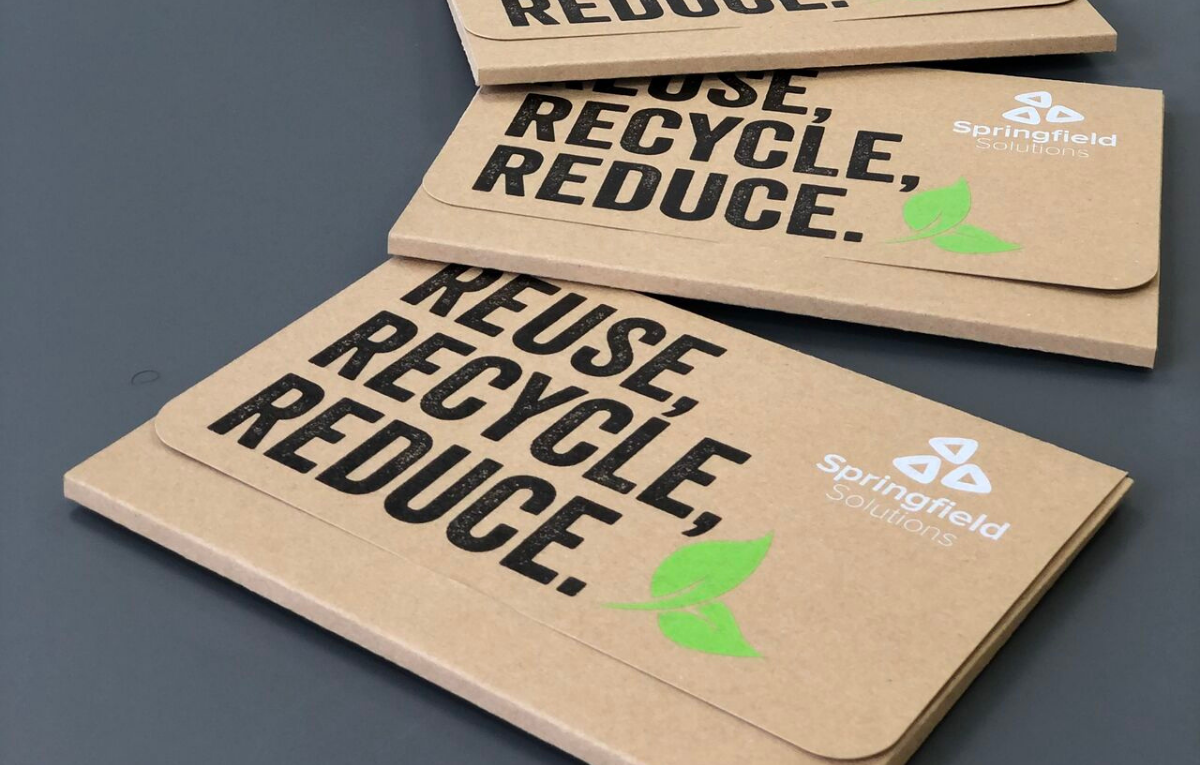 By choosing these eco-friendly label materials, you will demonstrate your brand's commitment to sustainability and the environment.
This is particularly important because consumers continue to demand sustainable solutions from brands globally. 
The Sustainable Label Solution 
At Springfield Solutions, we have over 10 eco-friendly label substrates to choose from. 
Within our Eco Zone range, we have three categories of sustainable label materials. 
Reduce    
Our Reduce category utilises thinner materials. This results in reduced tonnage of waste going to landfill.     
Reuse    
Our Reuse category facilitates the full label removal at recycling. For example, using wash-off adhesives, which allow the container to be recycled to a higher standard.     
Recycle    
Our Recycle category includes label materials made from recycled content. This includes PCR (post-consumer resin) and PIR (post-industrial recycled content).  
To conclude, in the competitive household product market, digitally printed labels and packaging offers numerous benefits that can elevate your brand and drive success.  
From enhanced brand visibility and flexibility for time-sensitive promotions to sustainable packaging solutions and advanced technology, our expertise ensures your packaging stands out.  
Embrace the advantages of digital packaging to gain a competitive edge and captivate consumers with your products in the household market.  
Do you want to transform your packaging into a powerful marketing tool?